Lake Village, Arkansas, was recently named one of 12 finalists for the Robert Wood Johnson Foundation Culture of Health Prize. It beat out almost 200 other communities in this annual competition that awards $25,000 to the town that best transforms its neighborhoods, schools and businesses so that quality of life and quality of place flourish for everyone. We recently profiled Winrock's work in the community with a video, blog and article. 
To reach downtown Lake Village, Arkansas, you take Highway 65 and hang a left at the Double Quick service station. Moments later, you see the wide waters of Lake Chicot, its cypress trees rising like sentinels near the shore. This isn't just any lake — and it isn't just any town.
As natives will tell you, Chicot is the largest natural oxbow lake in North America. Thousands of years ago, these waters were part of the broad Mississippi, which is just a few miles from here. (To read a blog about Lake Village, click here.)
As natives will also tell you, Lake Village, population 2,500, is one of the most up-and-coming small towns in the state — the entire Delta region, for that matter. It has a new city hall, community garden and a retail sector with everything from the Paul Michael Company's flagship furniture store to the nationally known Rhoda's Famous Hot Tamales, a beloved roadside eatery.
"We're a small community, but we have big ideas," says JoAnne Bush, a Lake Village native who's been mayor of the town for 28 years. Bush is sitting in her office — which is located inside one of those big ideas.
"The insulation in this building is made with recycled denim jeans," she says, pointing to the walls of the newly renovated Tushek Building on Main Street. Once a dilapidated eyesore in the center of town, this historic structure has been completely refashioned as Lake Village's one-stop-shop city hall. It has won a preservation award and spurred other downtown development, including a pocket park, community garden and fitness center.
Winrock's U.S. Programs group has been working with the Lake Village community for more than 10 years. It helped identify funding sources for the Tushek building and supported the town as it administered the $2 million in grants and loans it received to fund the renovation.
"There is no dollar value that can be placed on what Winrock offers to cities, especially smaller cities," Bush says. "There is not an organization, there is not a foundation, there is not a state or federal agency that will walk you through and teach you the fundamentals like Winrock."
Winrock worked with Chicot County Memorial Hospital to change its billing practices and better train its staff. Winrock created an energy audit and retail gap analysis to identify retail targets. It mapped manufacturing facilities, analyzed the workforce and held countless training sessions for city leaders.
"When Winrock goes into a community, we invest and we stay," says Linsley Kinkade, deputy director of U.S. Programs. "We don't just come in and say, 'Widen your road.'" [Here's Kinkade's blog on Lake Village.]
Chicot County Judge Mack Ball Jr. agrees. He's worked with Winrock for years, first on a cultural center he started in neighboring Eudora and then on other projects. "The good thing about Winrock's program is that they don't drop you," he says. Ball was able to tap into Winrock services long after a capacity-building session had ended. The personal touch is key, he says. Both he and Bush have a close working relationship with Kinkade, and they were close with previous U.S. Programs Director Annett Pagan, as well.
The changes in Lake Village have created a buzz you can almost feel when you walk along the lakefront or through the downtown. Lake Village native Dr. Jennifer Conner returned home five years ago to help her family when her late father was ill. She can't imagine leaving now. "My heart is here, my home is here," she says.
Conner works with the University of Arkansas's Cooperative Extension on health disparities and community engagement. This dovetails nicely with her volunteer work on Lake Village's community center, also known as the Hub. The Hub, which models itself on Winrock's Arkansas Innovation Hub, combines a commercial kitchen, healthy food retail, a creation station for learning new trades, and a pop-up retail space for 10 vendors, which was fully booked less than a month after opening.
In 2013, Lake Village was selected to receive technical assistance to improve its health outcomes, Conner explains. Adding physical activity and access to healthy food were early interventions. "But what started as a health initiative has turned into a community economic development initiative," she says. There's now a community garden, pocket park and a fitness center that offers 20 classes a day, all free and open to the community. "This is something you'd find in a large town."
But Lake Village isn't a large town, and that's also the beauty of it. Which may explain why Paul Michael, who has stores in four states, headquarters his company here. Or why another native returned to open a pharmacy on Main Street.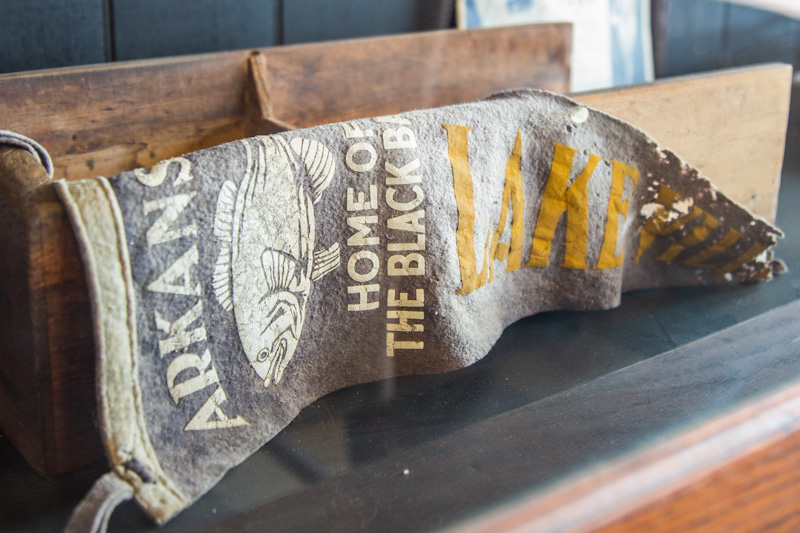 "What's so great about Lake Village is that there are people there who care. They open their arms and accept you. They want you to get involved," Kinkade says. "When you see these kinds of things happen in rural America you can see the hope, you can see the promise and you can see the future of these great places."
To help rural towns flourish requires social, intellectual and financial capital. Winrock boosts all of these. "Winrock brings concepts and ideas to you that you have never thought of," Bush says. "They introduce you to wonderful resources, and they are involved. They want more for your city than you want yourself."