Overview
The 2020 National Good Food Network Conference is still on!
Learn more about how we are monitoring the COVID-19 developments and keeping attendees safe.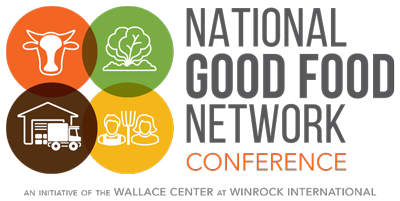 The efforts of thousands of people and communities from diverse backgrounds, working individually and collectively across the food system at all scales, has opened up radical possibilities and new opportunities to preserve what nurtures us and to address what harms us. Join the Wallace Center, our New Orleans based partner Propeller, and 500+ food systems leaders in New Orleans, March 10-13, 2020, for a chance to build skills and share expertise, engage in a dynamic conversation about the past and present of this work, and plot a new course for the future.
At the 2020 NGFN Conference we are looking to take food systems change and movement building to the next level.
The movement towards "good food"—food that is healthy, green, fair and affordable— is at a pivotal moment. In the face of increasing political, environmental, social, and economic headwinds, we are all required to rethink, reframe, and re-calibrate our commitment at every level if we are to realize the vision of equitable and just food systems that provide good food, health, and economic opportunity for all.
The Wallace Center is undergoing this necessary reflection and transformation alongside others in this movement. The 2020 National Good Food Network Conference is an opportunity to move towards "A More Just Vision: Collaborating on the Future of Good Food." Seeing that future clearly requires knowing where we've been.
The 2020 NGFN Conference is a chance to reflect on the gains and missteps of past decades of food systems work, examine models and practices that are working now, and co-create new strategies for food systems change, as we invite and amplify the voices of frontline communities who have previously been excluded from the conversation.
This is a conference for the people working on ground across North America. There will be ample opportunities for attendees to be active participants, sharing their expertise, and voicing their stories and ideas throughout the conference.
NGFN 2020 will tee up dialogue, discussion and capacity building across critical nuts and bolts of food systems development including institutional procurement, finance, value chain coordination, racial equity and inclusion, equitable food-oriented development, food hub operations food safety, community-based collaborations, value added processing and more.
Guided by a framing of regional food systems as a driver of community economic development, equity and ecological improvement, the 2020 NGFN Conference will emphasize nuts-and-bolts skill building through:
experience-based presentations,
one-on-one consulting,
technical assistance trainings,
solution exchanges,
networking, and
peer-learning opportunities.
There is no better place for us to inspire and challenge our food systems work than in New Orleans, home to some of the most innovative, collaborative, and equity-forward food businesses and social enterprises in the country, including NGFN 2020's local host partner, Propeller. The region's rich and complicated history, gumbo of tribal nations, Creole, Cajun, African, Caribbean, and other immigrant cultures and foodways, and ecological abundance and vulnerability set the stage for a dynamic national conversation at the nexus of past, present, and future of this good food movement. The entrepreneurial, creative, and collaborative spirit of New Orleans will be infused into all of our conversations and interactions and will challenge conference-goers to double down on their commitment to confronting the deeply entrenched racism in our food systems work.
Thank you to our sponsors for making this event possible!
Regional Economy Level Sponsors


Warehouse Level Sponsors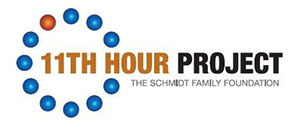 Truck Level Sponsors

Pallet Level Sponsors


Case Level Sponsors


About the Wallace Center
The Wallace Center develops partnerships, pilots new ideas, and advances solutions to strengthen communities through resilient farming and food systems. Our goal is to increase the availability of good food, support farming-driven economic and community development in both rural and urban communities, and strengthen community based food and farming organizations throughout America. Learn more at www.wallacecenter.org.
About Propeller
Propeller is a 501c3 nonprofit that grows and supports entrepreneurs to tackle social and environmental disparities. Our vision is an inclusive and thriving entrepreneurial ecosystem in New Orleans that responds to community needs and creates the conditions for an equitable future. Learn more at http://gopropeller.org.