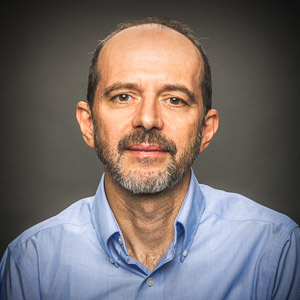 As we round off our second year of implementing the Sustainable Water Partnership (SWP), we're celebrating! Thanks to funding from USAID and support from our consortium of partners, we've accomplished so much over the last twelve months. In the last fiscal year, we have:
Completed a series of six methodological toolkits to guide water security programming.
Begun or continued implementation of three-on-the-ground activities in Cambodia, Kenya and Tanzania, and Nepal.
Signed six co-implementation partnerships with non-USAID activities.
Trained over 1,300 people on tools, approaches and methods for water security.
Mobilized $950,000 in new funding for the water and sanitation sectors.
Over the life of the project, SWP expects to improve water security for over 1,000,000 people and substantially increase access to water and sanitation for 50,000 people. And as we look forward to the new year, we're dedicated to finding the best ways to achieve those goals.
First, we're striving to integrate water security into all development activities, not just those related to water. As we know, water security is a cross-sectoral development theme, and the consequences of water insecurity are wide-ranging. Lack of safe water endangers lives and puts public health at risk, since many diseases are water-borne. Water scarcity also undermines livelihoods and food security, given that most rural populations rely on agriculture. Ultimately, water insecurity can even destabilize governments and produce international conflict over resources.
Any development activity attempting to improve public health, address food insecurity, advocate for better nutrition or alleviate poverty will benefit from addressing water stresses in its design and planning. Likewise, any development activity meant to stabilize a region or country should recognize that access to water is an essential prerequisite to governmental legitimacy. At SWP, we're working to ensure that USAID and other development organizations consider water security during the planning, design, implementation, monitoring or evaluation of any program or activity.
Second, SWP is making sure that water security improvements are sustainable. For me, the necessity of this step was thrown into sharp relief in December 2015, when I moved to Ethiopia to start the USAID-funded Lowland WASH activity. This project focused on improving access to drinking water and sanitation in the rural areas of east and south Ethiopia, where droughts have exacerbated extreme poverty. While well-designed and much-needed, the activity devoted a staggering half of its large budget for water construction to rehabilitating inoperative water systems. Concretely, this meant replacing existing pumps and generators that had failed due to poor maintenance or aging. Meanwhile, these communities often reverted to drinking from unsafe water sources while waiting for their water systems to be resurrected. They lacked not only an awareness of clean water's health benefits, but also the economic capacity to replace critical equipment themselves. SWP ensures financial sustainability by targeting the largest objective of providing water not just for health but for other uses notably those supporting livelihoods and environmental sustainability. It does this by managing water resources against risks of pollution and depletion.
To successfully assess and mitigate key water risks, SWP engages and empowers both local authorities and water user groups, allowing them to:
Reach a better understanding of their local water security situation, especially how water use behaviors and management practices impact that situation.
Acknowledge the multiplicity of competing water demands, compounded by essential goals like economic efficiency, environmental soundness and social equity.
Discuss, negotiate and implement fact-based interventions that consider watershed management, behavior change and managerial improvements along with infrastructure development.
Acknowledge, disseminate and advertise benefits, and learn to adapt to changing conditions over time.
As we enter the coming year, SWP will continue to show demonstrable success in its mission of improving worldwide water security.  To find out how you can join us in that mission, click here.