How Winrock's Innovation Hub is making a difference in North Little Rock… and the world.
Joel Gordon grew up in North Little Rock and remembers a time when its downtown area — dubbed Argenta  — was "the area of town that you tried not to be caught in." These days, though, Argenta is "absolutely blooming." Gordon, now the executive director of the Innovation Hub at Winrock International, is seeing the neighborhood come alive.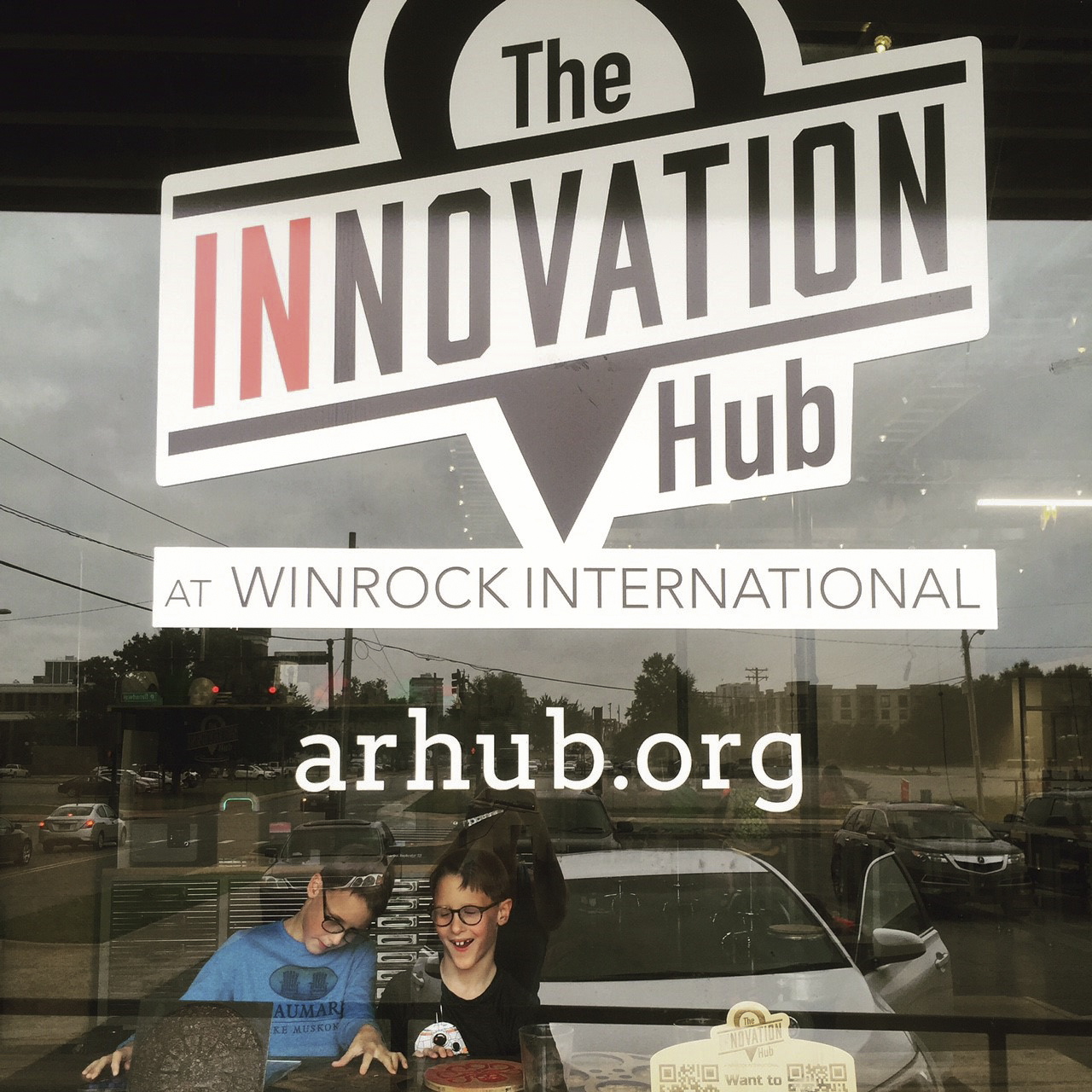 On July 31, THRIVE, an up-scale developer based in Bentonville, Arkansas, will break ground on its Argenta complex, a mixed-use retail and residential space. The site? Directly across 4th Street from the Hub.
According to Eve Rosin, THRIVE's experience designer, the company chooses "cultural hubs" for their developments — locations where businesses, communities and creative types can coalesce and, well, thrive. She says Winrock's work at the Hub fosters the inventive spirit the development hopes to nurture in Argenta. "Obviously [the Hub] is going to be an amazing asset for THRIVE to utilize for our clientele."
"The idea behind situating ourselves near there is that at the Innovation Hub, new thoughts and ideas are being generated, and we believe that if something innovative is coming, it's going to be coming out of that North Little Rock area," Rosin says. "The type of people that we want to attract to THRIVE — these innovators, these entrepreneurs, these creative people — help to make this community."
Gordon is delighted at the possibilities of the new complex. "Imagine when THRIVE comes in, and some of the folks who take offices there are designers or marketing people or architects," Gordon says. "They can utilize us and our equipment and our expertise to develop models for them, to develop prototypes for products that they're working on."
It's been a little over a year since the Arkansas Regional Innovation Hub joined forces with Winrock to become the Innovation Hub at Winrock International. Gordon says the Winrock partnership has expanded its vision. "The biggest impact with Winrock is that we're not just looking at our community or the state now," Gordon says. "We're looking at how we fit in the world, and how these models could benefit everyone."
And in the last year, the Hub's reach has grown exponentially  — they've advised an award-winning team of InnovASEAN makers in Cambodia and presented at the Asia Regional Agricultural Innovation Summit, both in conjunction with
Winrock's Feed the Future Asia Innovative Farmers Activity. Winrock President and CEO Rodney Ferguson says that while these efforts may seem far-flung, they're all in keeping with the same core Winrock mission.
"Revitalizing Argenta by lifting up budding entrepreneurs isn't so different from empowering people and new businesses across the globe," says Ferguson. "It's really all about giving people the opportunity to live a better life."
Of course, the work in North Little Rock continues, but with this broader outlook in mind. The Hub's latest emphasis in programming? Supporting micro-manufacturers — small-scale makers who need a boost. As Gordon explains, micro-manufacturing is a new way of thinking about industry. In the typical model, communities invest resources — money, acreage, building space, etc. — in outside companies, but they often get precious little in return. "Maybe they're going to hire 150 people, and then maybe if you're lucky they're going to stay there for five or 10 years, and then they'll move on," he says.
But micro-manufacturing keeps money within the community, fostering a kind of microeconomy. Gordon offers the example of Etsy, a popular online marketplace for makers. "In a city of about 300,000, you're gonna see about 500 Etsy members," he says. "So if 500 Etsy members in a 300,000 person community are earning $500 a month each, that's a quarter of a million dollars a month that's being earned in your municipality."
Many Etsy entrepreneurs struggle to meet demand for their product, whether due to lack of time, or equipment, or both. But with access to a space like the Hub, these small-scale makers can speed up and simplify their manufacturing process, scaling up their business and making more profit.
"This is local business developing a local market, but bringing money in from all over the world into your town," Gordon says.
This model is already driving economic development in the Argenta area, attracting entities like THRIVE, but the Hub's vision is far-reaching. It's about creating models that can be applied anywhere. "Imagine these micromanufacturing facilities across the Mississippi Delta," Gordon says. "I think it's going to happen with the help of Winrock."
It's all part of a key Winrock principle: increasing economic opportunity, both around the world and right here in our own backyard.