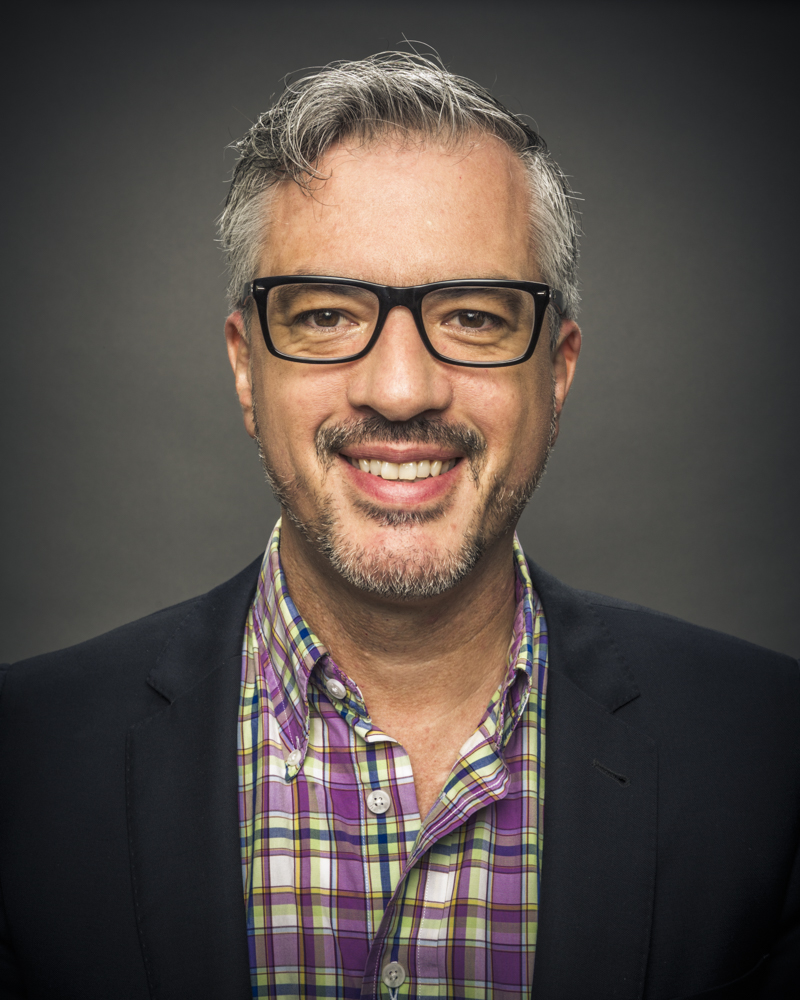 First of a series
What is your role within the PIER project?
My role is project director of the Private Investment for Enhanced Resilience (PIER) project. I have technical and financial oversight over the entire project: hiring and subcontracting (all sign-offs go through me), and I provide technical leadership and staff development, subcontractor management, partnership management, client management, etc.
What excites you about it?
Honestly, the visibility of the project is probably the most important thing to me. For 15 years of climate adaptation development science, which is not very long, there just hasn't been a lot of private sector engagement. You can go back through history and look at every report on adaptation. They all end with a set of recommendations and they always conclude with:  "…and then engage the private sector." But very few donors and implementing partners have actually done that. There's a lot of attention on Winrock and PIER because people want to know how to do this work. Each activity under PIER really demonstrates in different contexts, in different countries, in different development objectives, how to engage in private sector and adaptation. We have a package of case studies and lessons learned that will be shared with a very big community that's waiting for us.
What are some of the challenges you've come across during the implementation of the project?
Two come to mind. One is that private companies are difficult to engage with. Just as implementing partners and climate adaptation experts don't have experience, private companies often don't even know what adaptation is, so getting them to actually have a meeting with us on this topic of investing in risk reduction activities is a notion they don't understand, and they're not always interested in.
Companies are profit-driven and often look only quarter-to-quarter. They have very little money to invest on interventions doing development projects. They don't have a lot of experience working with NGOs that do environmental work, so that's also a new concept. The biggest challenge I think is convincing companies not only to have a meeting to talk about adaptation and what we can do together, but actually getting them to understand what the risks to their operations are long-term.
The second challenge is recruiting from a very small pool of climate adaptation experts. It's hard to find people who are available and have the experience needed to talk to private companies and get them aligned with the countries we're working in. The climate adaptation world is actually quite small, so we all know each other. That matters for the donors who are going to be increasing their procurements for adaptation projects that talk to the private sector. When they do, there will be plenty of recruitment issues for those projects.
What does progress look like at the end of the PIER project?
Progress would look like increased donor interest in projects like PIER, and interesting these donors in understanding how we're doing it and why it's a benefit for them. Donors would not just be the State Department or USAID, but also entities that are helping countries with adaptation in general. It's typically a donor/government function that takes care of long-term environmental risk — not the private sector.  When there's a disaster we look to the private sector to help with trucks and supply chains and labor but they're not the primary developers mitigating long-term environmental risks. So getting these donors to actually do this kind of work with the private sector is progress to me.
Speaking of disasters, how do you think the coronavirus pandemic is going to affect the thinking around climate resilience, especially for the private sector?
In the short term, it's probably going to take climate and environmental impact off the radar. Right now, everyone is just scrambling to save their quarterly earnings and furlough their employees, lock down travel and stop procurement to save money. I think in the long term it can be used as an example of what resilience is and why planning is so important.
Are there any policy changes that you would like to see in the next five to 10 years regarding climate resilience?
There are some pretty strong executive orders that came out under Bush and Obama that basically say to the agencies in the U.S., "Hey look, if any of your work has environmental impact you need to do a long-term climate risk assessment." I would like to see those increasingly implemented at the agency level. They're looking at long-term climate models and scenarios, and they're looking to climate scientists regarding things like drought and flood risk, health risk, vector diseases etc., and those executive orders are implemented well and can be models for national-level policies in the future.
In the developing countries we work in, I think the model that we're using in Vietnam, incorporating a climate-risk-assessment process in the environmental-impact assessment law is impactful. That would get billions of dollars of investment in climate adaptation. One of the most impactful changes in law that we could do in developing countries is to incorporate climate-risk screening into the environmental-impact-assessment process. It gets the private sector to do it and relieves governments and donors from spending a lot of money on adaptation projects that don't always work. It also provides regulatory clarity for companies — and that's what the private sector likes.
Do you have any advice for young people who are hoping to get into climate resilience work? 
The first thing is to choose your adviser, not the school. The most important thing is to find out who you would work with and interview them. When I hire people, I don't actually look at the school they went to. I don't care if you went to Harvard versus community college. What I want to know is who did you work with and what did you do?  That tells me everything I need to know about your capabilities.