On this Labor Day weekend, Farmer-to-Farmer volunteers share their experience working with entrepreneurs in Nigeria.
The Farmer-to-Farmer (F2F) team is comprised of Craig Pearson, Fungai Mandaza, and Rachel An, who are all Masters of Global Management students at Thunderbird School of Global Management. Our team was honored with the task of developing a strategy for a new business incubation center and providing relevant training to ensure its sustainability. The incubator will be for the Centre for Entrepreneurship Development and Vocational Studies (CEDVS) of The Federal Polytechnic at Ado-Ekiti, Nigeria and we are working with Winrock International's USAID Farmer-to-Farmer Program. Nothing says Labor Day like a group of creative minds working together. This initiative comes well-timed as the United States and Canada celebrate the contributions its workers make.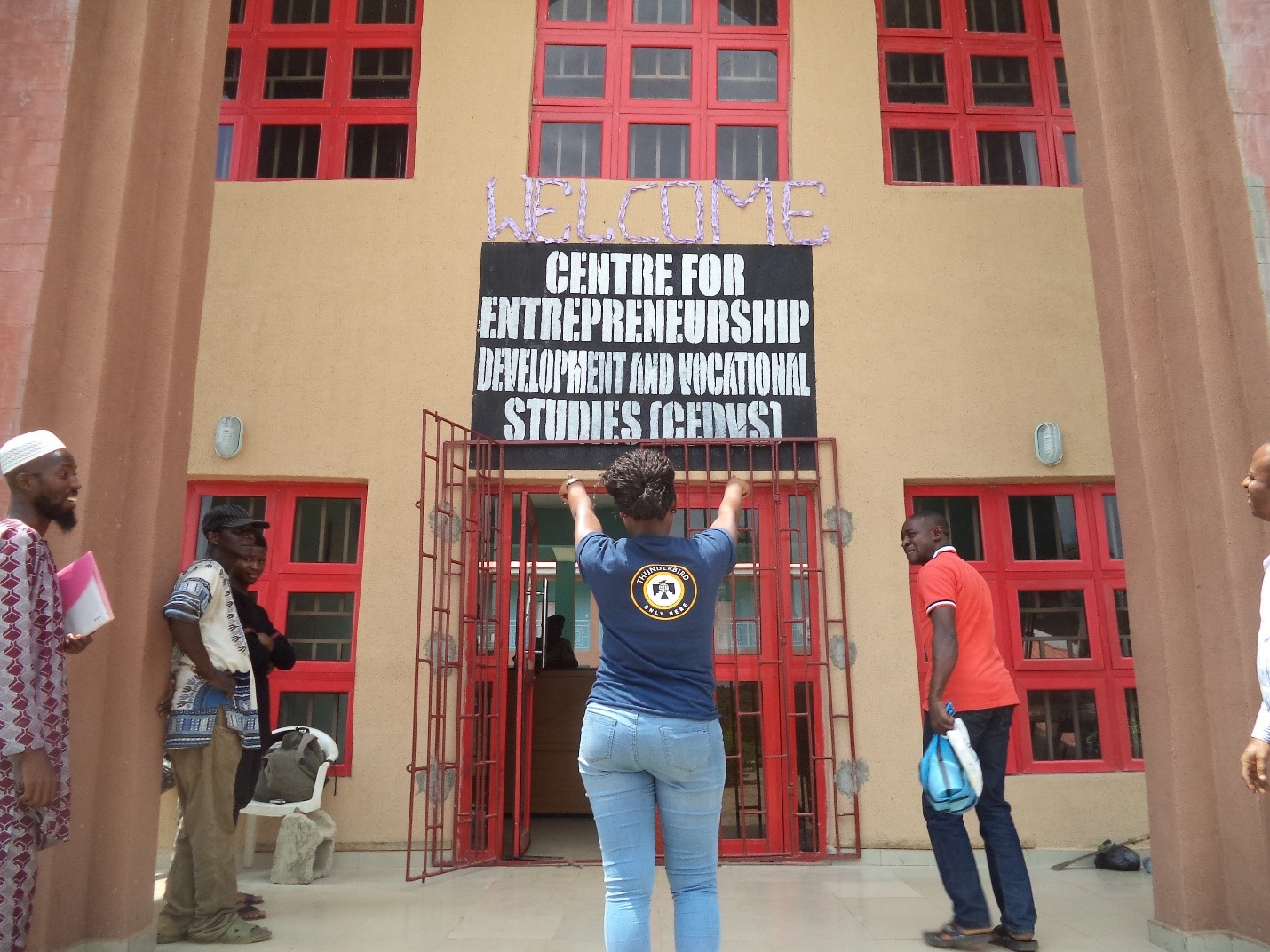 During our first week, we discovered […]passion and hard work mixed with the determination to obtain sustainable skills to help improve their lives and those of their families as well.When we first arrived, we took a tour of the CEDVS facilities both indoors and outdoors. The center has thirteen different industries for its Enterprise Village with areas for practical application of the theoretical concepts and procedures behind the skills taught there. We were even able to meet some of the students while their classes were in session.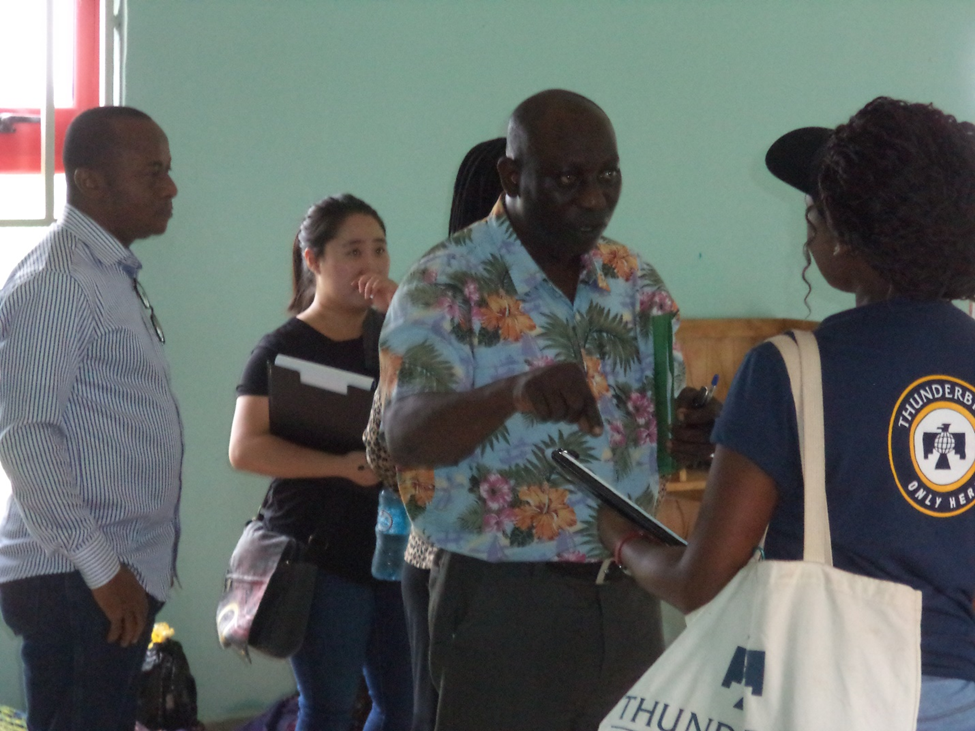 One class quickly caught our attention: the design and textile class with 89 part-time students, mostly female, from all over Ekiti state in Western Nigeria. We arrived just in time for their practice. The day's assignment was to make tie and dye fabrics.
When people hear "African fashion prints," patterns and a blast of rich colors come to mind and unlike many myths about Africa, this one is true. The history of tie and dye is deeply-rooted in African culture from the 1760s and is a skill that has been passed down for generations. Locally, it is known as adire. This process uses 100% cotton fabric to create uniquely patterned textile creations.
When the instructor told us about the challenges that the students face, what we enjoyed most about the conversation was how each issue had a solution mapped out by the students already. For example, plain 100% cotton is expensive and hard to come by. The students resolved this issue by figuring out how to make impressive designs using kente – a less expensive material pre-printed with patterns.
Another issue that the students had devised an innovative solution for was the market saturation of tie and dye in the fashion industry. These students thought to expand their target market from fashion to interior design. They created beautifully patterned, one-of-a-kind fabrics that could serve as wall hangings and coverings, tablecloths and runners, curtains, etc. in addition to clothing.
From our discussions with the faculty and students, we realized that being female in Nigeria does not only mean oppression and struggle, but it means being innovative and fighting bravely against all odds.
As the weeks of our project go on, we look forward to discovering what other skills we can learn from the Federal Polytechnic and, really, what to do with the trendy yard of material we made. We will continue to keep a close eye out for other ways in which women in Ado-Ekiti will break the norm.