Small Acreage Farming in Kaduna, Nigeria
On February 9, 2018, Farmer to Farmer (F2F) volunteer, Teresa Morris, arrived in Abuja, Nigeria on her first visit to the country and her first F2F assignment; to provide a training-the-trainer workshop in Developing Curricula and Training of Trainers in Farm Administration and Management to Nehemiah Foundation International.
Dr. Morris is a soil scientist who works with the Natural Resource Conservation Services (NRCS), USDA as an Organic Farming Area Specialist. She also works as an Adjunct Professor at the Saint Louis University; teaching beginning soils to graduate and undergraduate students for the Earth and Atmospheric Science Department. Dr. Morris was kind enough to write the below about her experience: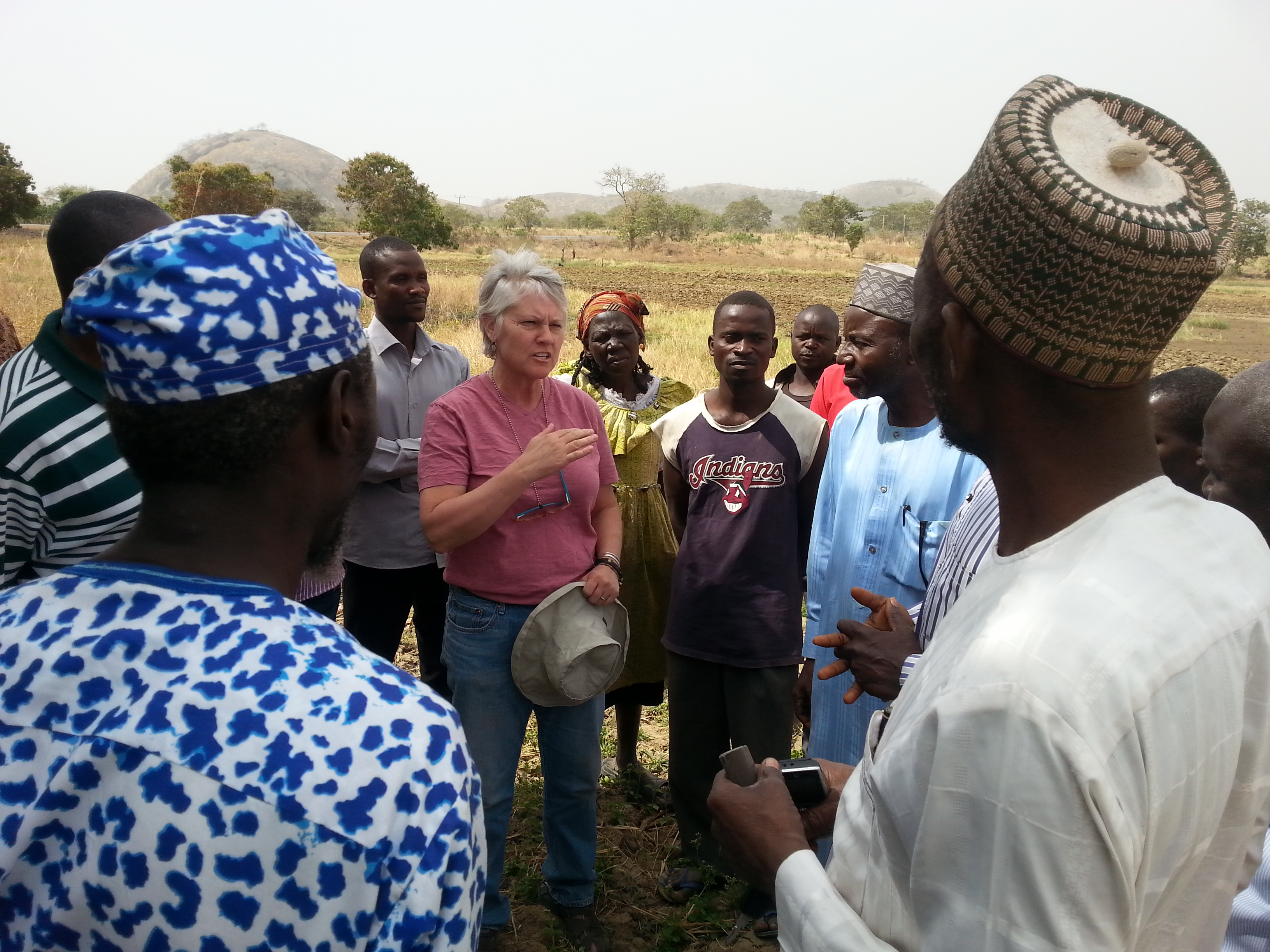 I was thrilled when I received an email inviting me to join the volunteer team of Winrock International. My credentials matched me with a volunteer position in Kaduna, Nigeria working with small acreage farmers interested in sustainable farm management. The Host for this project was Mr. Emmanuel Nehemiah of the Nehemiah Foundation.
As I learned more of Mr. Nehemiah's vision for local farmers to support Kaduna's community I became excited about the development of the training. The focus of the training was agriculture that incorporated ecological principles with the development and building of organic matter related to on-farm money. I refer to this method as "farming as a banking system" and soil organic matter is the currency. I began the training by showing the farmers the actual nutrients and money associated with 1% organic matter. This idea caught their attention and from there the training was off and running.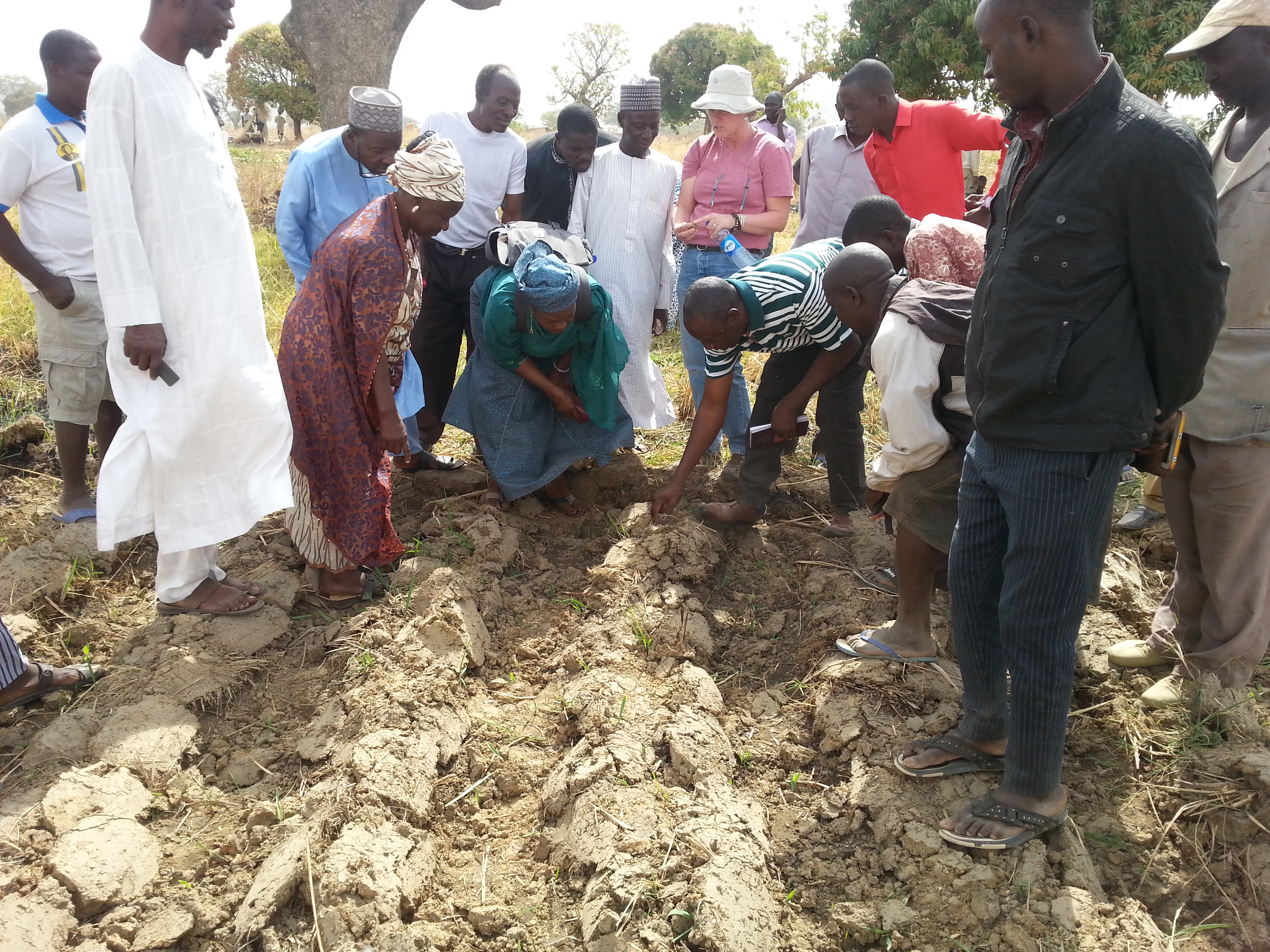 During the four day training, we visited local farms and discussed methods of farming that would retrain and build soil organic matter. The farms were beautiful as were the farmers. I was honored to learn from them and share what I have learned from my career as an agriculturalist and as an educator in soil health and ecological farming. The challenges these farmers faced was tough. Lack of tools, weather, seed, and working with pastoral grazing were just some of the everyday tasks on their list and yet they produced a crop every year.
Back in the classroom, I showed slides of soil science technology and ecological farming methods. As the day progressed, we as a group discussed the science as well as the methods to assure everyone understood how farming using soil ecology was cost effective and would save them money as well as restoring their natural resources. Each day of the training was filled with lively discussions regarding how Kaduna could adopt ecological farming and work together to provide produce to the local community. It was wonderful.
The whole experience was life-changing. I truly enjoyed working with the farmers and the Nehemiah Foundation to formulate a practical manual for guidance on ecological farming. I also enjoyed showing the farmers how the production of soil organic matter would save them money.
Upon leaving, my new friends of Kaduna welcomed me back in the future, which I would enjoy!
Very Best,
Teresa Morris, PhD