Volunteer Mike Frinsko offers a nice introduction of our hardworking Bangladesh Farmer-to-Farmer (F2F) staff:
Finishing my first USAID-funded F2F assignment in Bangladesh, I worked on summarizing my experience working with the in-country F2F staff. The short answer is "they're fantastic!" After nearly three weeks, I've had virtually no glitches with my assignment, have always felt safe, and due to their exceptional care and organization had a flawless program…and had a great experience, too! What more can you ask?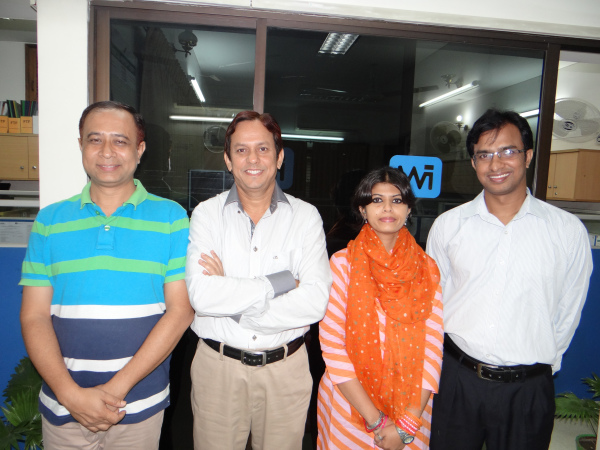 Dr. Shamsul Kabir, Asia Farmer-to-Farmer Regional Director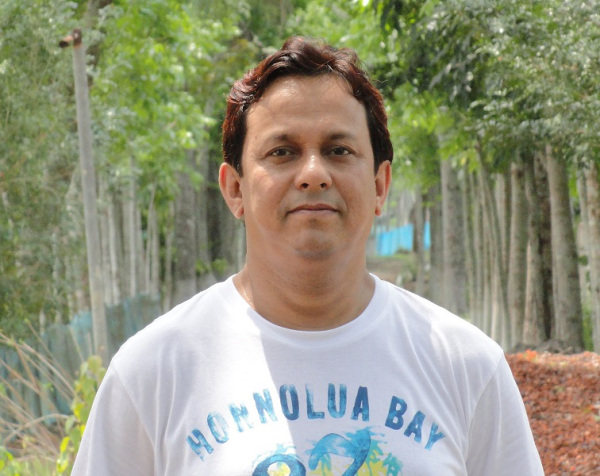 Professionalism, courtesy and attention to detail, permeates the office attitude. Of course, these qualities are initiated at the top with Dr. Shamsul Kabir. "Kabir" as he is affectionately called, is Winrock's Asia Farmer-to-Farmer Regional Director. An aquaculture specialist, he has led a vast array of development projects from aquaculture and fisheries to agriculture farming systems, crop cultivation, and capacity building for farmers and fishers, and more…for greater than 24 years. Since 2010, he has been the Country Director for USAID's Farmer-to-Farmer program in Bangladesh and Regional Director since 2012.
Before I arrived, Kabir made sure my assignment was set, and coordinated the objectives between the collaborating host NGO and myself. As a result of these organizational skills, my work achieved more than we anticipated. Kabir is a rarity among administrators. He's a consummate professional, truly dedicated, yet compassionate; never forgetting the reason we are there.
Kh. Mazhabuddin, Regional Manager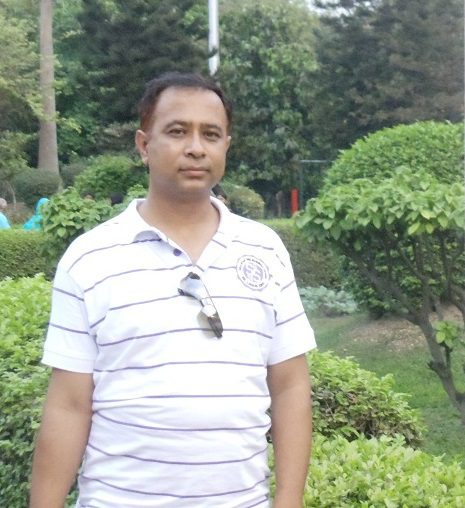 The first part of my assignment took me to the lush Southeastern part of the country, in the Khulna region. There I met "Pallob" as he is better known, who welcomed me to the Khulna City office where he's Winrock's F2F regional manager. For more than 15 years, he's provided expertise in many areas, including: aquaculture (his specialty), sustainable livelihoods development of ultra-poor, agriculture value chain development, training and agricultural extension, food security, and gender equity. During each day of my work training extension agents in Khulna, Pallob helped with all the basic needs of my program. His attention to detail insured my success as a trainer. His ability to translate my technical jargon was also invaluable, creating sessions that were both meaningful and enjoyable. I'll never forget his extra effort to bring me a lunch of the city's renowned curried mutton shank…which, considering it was during Ramadan, was a great and welcomed surprise.
Zohora Farzana Ahmed Bipasha, Project Management & Communication Specialist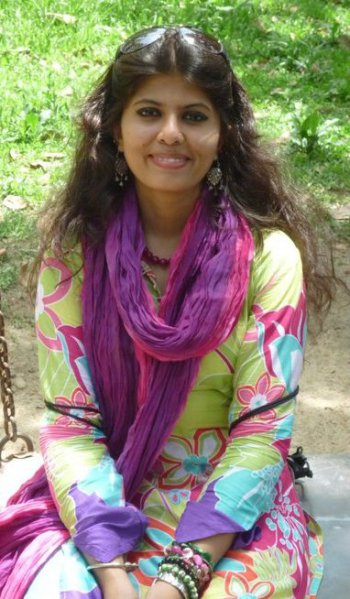 Bipasha is an Economics graduate from Dhaka University where she has been involved in the development sector for last 6 years. Her work has involved many national and international organizations providing firsthand experience in project management and communication. At this time she continues to provide exceptional support for Winrock International's USAID-funded Asia Farmer-to-Farmer program. This includes assistance for the overall program team, developing project plans and their implementation, developing outreach and communications strategies, maintaining critical liaisons with Agri-based NGOs and others. Bipasha is that dauntless yet, soft-spoken office force that keeps everyone on task. What most don't realize is that she's also an avid bicycle enthusiast, who can navigate Dhaka's busiest streets like a pro.
Biswajit Kumar Sarkar, Monitoring & Evaluation Specialist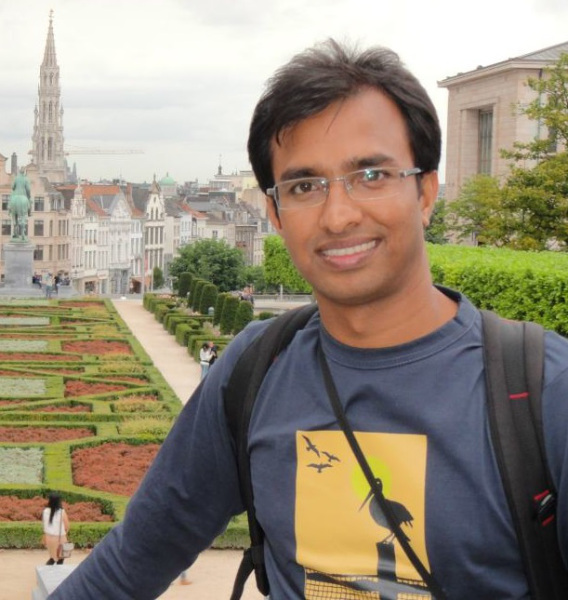 Biswajit has 8 years of experience working on monitoring & evaluation tools, database management and project management in the areas of livelihood and food security, community empowerment, and community-led poverty reduction. He has been with Winrock International and the F2F Program as a Monitoring and Evaluation Specialist since November 2013. Previously, he worked in Yangon, Myanmar for seven months (2012-2013) as an urban researcher under UN-Habitat for researching urban poverty. From 2006-2009 he worked on a UNDP sponsored "urban poverty reduction" project in Bangladesh as monitoring and database expert. Biswajit has his Master's in International Development Studies from Wageningen University, the Netherlands. He holds a second Masters' in Women & Gender Studies from Dhaka University, Bangladesh. Biswajit is the new face of Bangladesh, bright, self reliant and highly capable. His efforts to keep the Winrock office "ahead of the curve" continues to amaze me.
Joseph Das, Junior Admin and Logistics Officer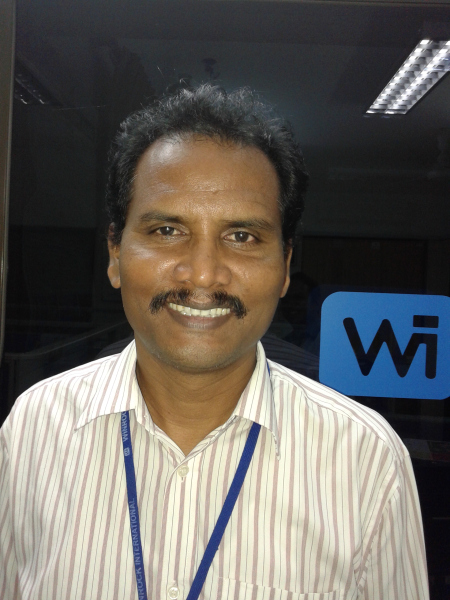 Working with Winrock International for the last 20 years, Joseph is the most senior of the Winrock staff. He is exceedingly well experienced in development, working with numerous projects from rural enterprise enhancement to agriculture production. Most importantly, he provides essential logistical support to the volunteers and the local staff in Dhaka. This success is based on his dedication, devotion, energy and responsiveness to his work. Because of these and other great qualities, Joseph is my "go-to" person in the Capital. When you need something done, he knows how to do it…from getting a good cup of coffee or a visit in the "old city" to contacting a high level administrator off hours. He's the first face you see when arriving at the airport and he's also the one to see you off when the assignment is completed. But, beyond that, he's the one that helped me see Dhaka beyond it's many challenges, for the beauty contained within.