The Transfer of Knowledge Helping to Empower Women and Feed Families
In the summer of 2017, Awakening Nigeria for Agricultural and Agro-Allied International (ANAAI) participated in training held by Winrock volunteer Anna Snider, working with Farmer to Farmer's Agricultural Education and Training Program (AET).  The training focused on homestead vegetable gardening using sacks and containers to help farmers, and others currently not engaged in farming, to embrace vegetable farming.
ANAAI works with mostly female farmers in the Kaduna State of Nigeria and is dedicated to helping rural and urban poor boost their agricultural strengths which in turn enables them to better feed their families. In most parts of the state, lack of available land and socio-religious beliefs, some women aren't allowed to come out in public thereby depriving such women of the opportunity to participate in food production, to receive useful and current information, and educational opportunities and technological innovations that could be of help to them and their families. This lack of opportunity put many mothers and children at risk of malnutrition.
Sack gardening allows for space maximization, water conservation, and ease of practice while keeping financial requirements low, and improving nutrition, food security, and income. Many of the at-risk women have enough space within their fenced premises to grow food to support their families as well as earn some income by sacks/container farming. This helps empower women to take an active role in feeding their family while also interrupting the cycle of malnutrition, which especially hurts children and women who are pregnant.
ANAAI took to sack gardens with great enthusiasm, establishing their own and spreading what they had learned:
"This training has opened up our mind, now some of our women who don't have land to farm can grow their own vegetables; above all we now know the importance of eating right and eating vegetables. We shall give this training to other women. We are glad we had this training." Yahaya Hamman, farmer.
Fast forward to January 2018, when Nigeria based Winrock International staff visited Kaduna on a routine impact survey. During the survey process, ANAAI informs the program staff that one of their member organizations, Thinkers Children Foundation (TCF), who had participated in the training on vegetable sack gardening went on to introduce and train school students and their families.
Thinkers Children Foundation (TCF) was founded in 2015, with a vision to give free primary education to children from internally displaced families, orphans, and the underprivileged. As part of TCF's corporate contribution to national growth and development, it educates children and spreads awareness on the dangers of illiteracy. From 3 pupils in 2015, TCF has expanded to 80 pupils actively attending classes.
On that chilly morning in January, F2F staff arrived at TCF, where nearly 80 pupils were present, seated on the cold concrete floor in their makeshift school. They greeted the visitors with smiles and a chorus of 'good morning's. Inspired by the pupils and their enthusiasm, F2F staff pulled together their personal resources and donated 25 school desks to the foundation, complemented by 12 dozen notebooks.
The F2F team was told that many of the pupils were practicing sack gardening at home.
Of the many pupils practicing sack gardening at home, one such practitioner was 8-year old Abdulhakim and his 5 years old sibling (Abubakar), who took the message home and taught their mother. In an interview with F2F staff, Abdulhakim's mother told the team that she is not only practicing sack culture but that she has trained three other women who are also actively practicing sack culture. She noted that adopting the sack and container culture has resulted in improved nutrition and savings in the cost of food for her and her family. She also reported that more and more women are making inquiries about how they too can grow vegetables in sacks and containers.
"I used to think that it is only when you are in the village and have land that you can farm. Sack farming is so easy to practice, requires minimal space and water, does not require rainfall; the benefits are just unthinkable. I no longer buy vegetables for my family and as a matter of fact, I give some of our daily harvest to our neighbors and will begin selling soon. This is exciting and pleases my husband so much.' Maimuna Ibrahim, mother to Abdulhakim and Abubakar Ibrahim.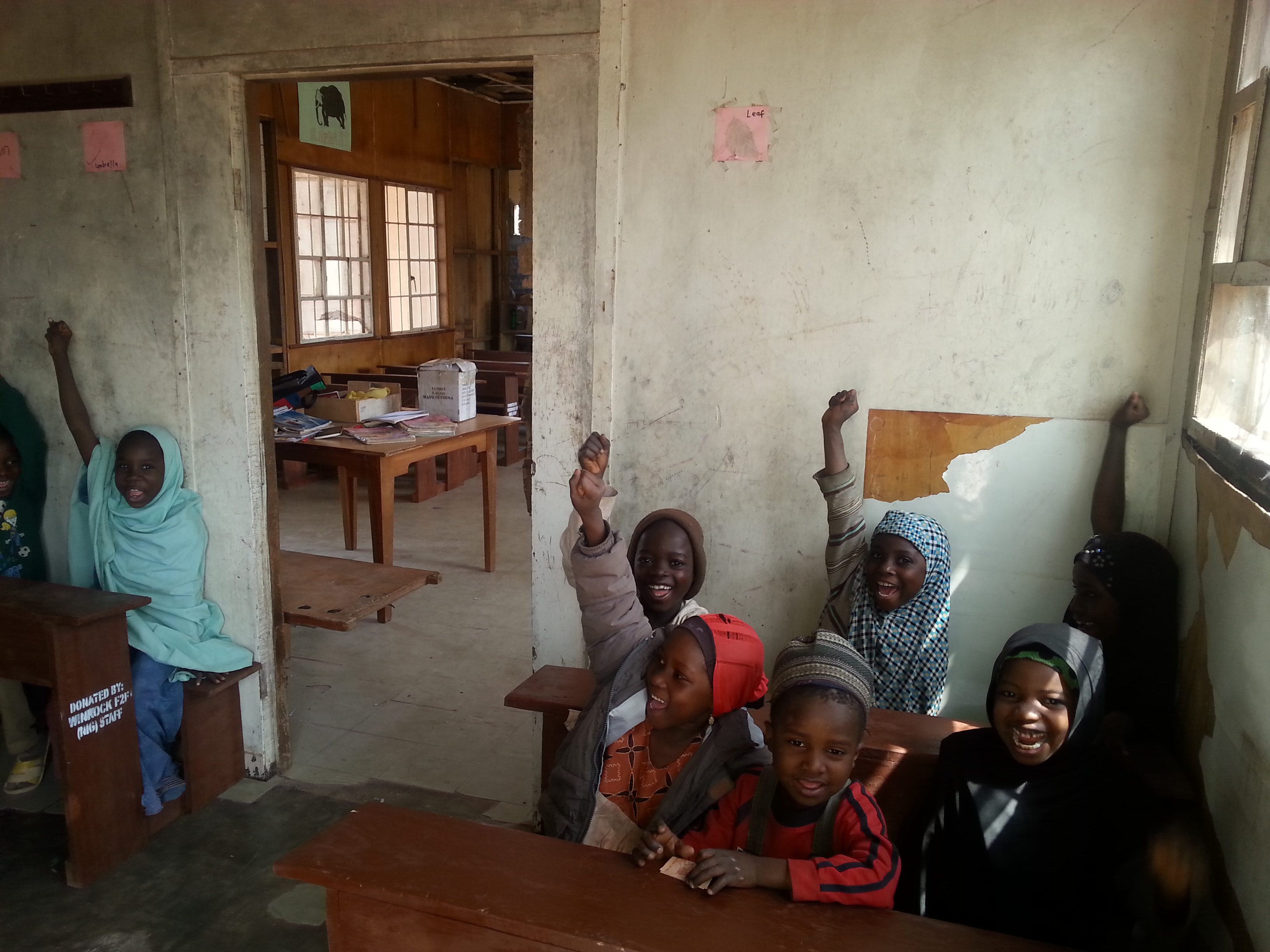 To see a video on how to make a sack garden, check out the Winrock Volunteer's Facebook Page!