In May of this year, I traveled to Nigeria for the first time. Dr. Scott Haskell accompanied me as a Winrock volunteer. Our task for this travel was to offer pedagogical training and workshops on curriculum development training to the faculty of Enugu State Polytechnic College. I was a little apprehensive; I wasn't sure if I would have a positive impact on the participants since many of them were highly educated and experienced members of the faculty. That apprehension vanished within the first hour of meeting the participants!
Since there were more than 50 faculty members attending our workshops, we had decided to divide them into two groups- senior professors, and junior professors and lecturers.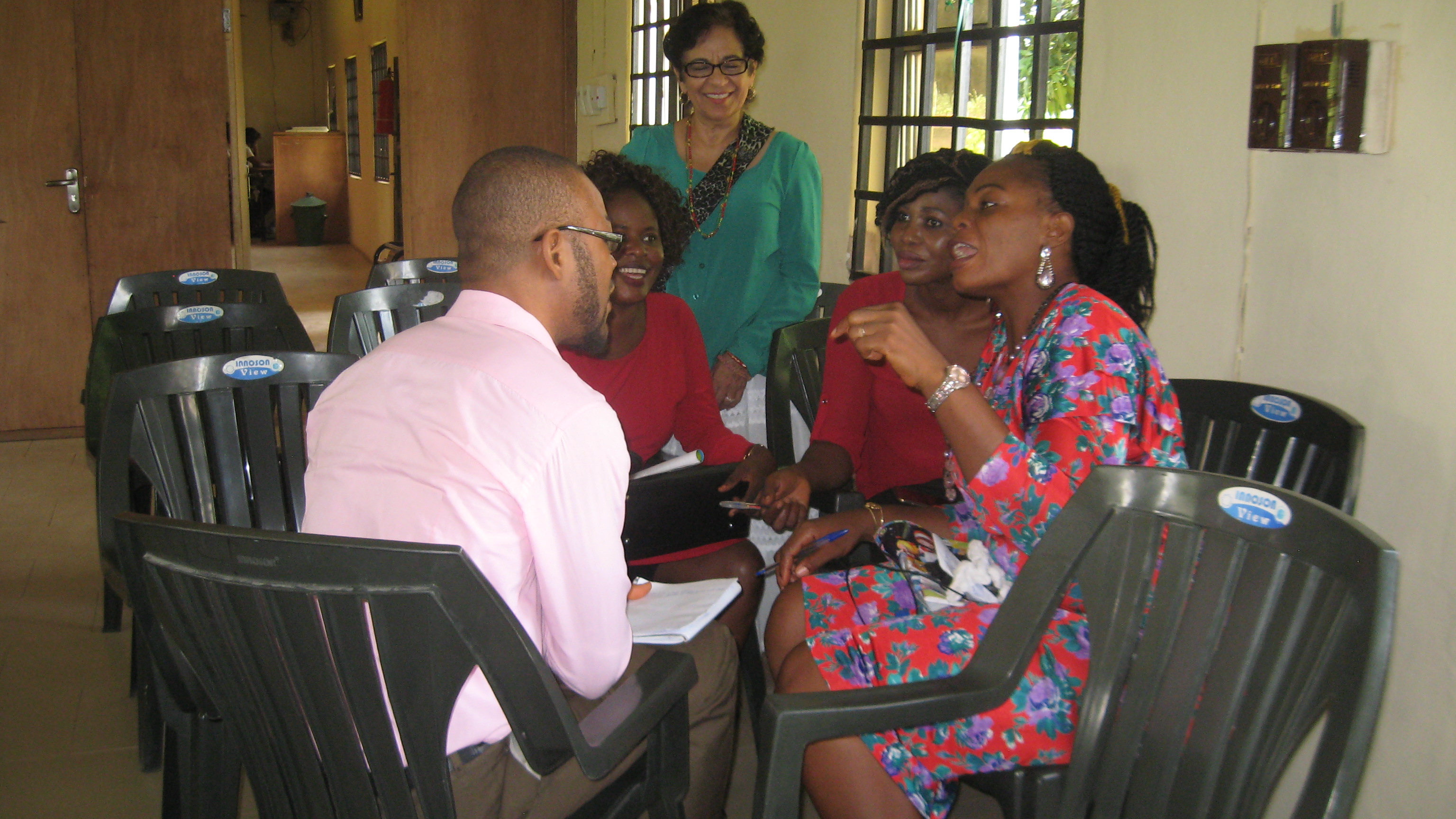 We began our training with the senior faculty first. I was overwhelmed and touched by their sincerity and desire to learn new teaching techniques and strategies even though many of them had been working with students for decades. They posed very thoughtful questions and shared concerns about discipline and lack of motivation among students. They eagerly participated in group activities to seek collaborative solutions.
We engaged in spirited discussions on modern teaching techniques and they were very responsive to the ideas and concepts we discussed regarding curriculum development starting from student, course, and program assessment to establishing course objectives, updating syllabi, creating student learning outcomes, designing multiple measures for evaluating student success, and designing and developing effective instructional techniques which don't rely entirely on lectures. The junior faculty and lecturers were equally enthusiastic to 'Get it right' at the beginning of their teaching careers.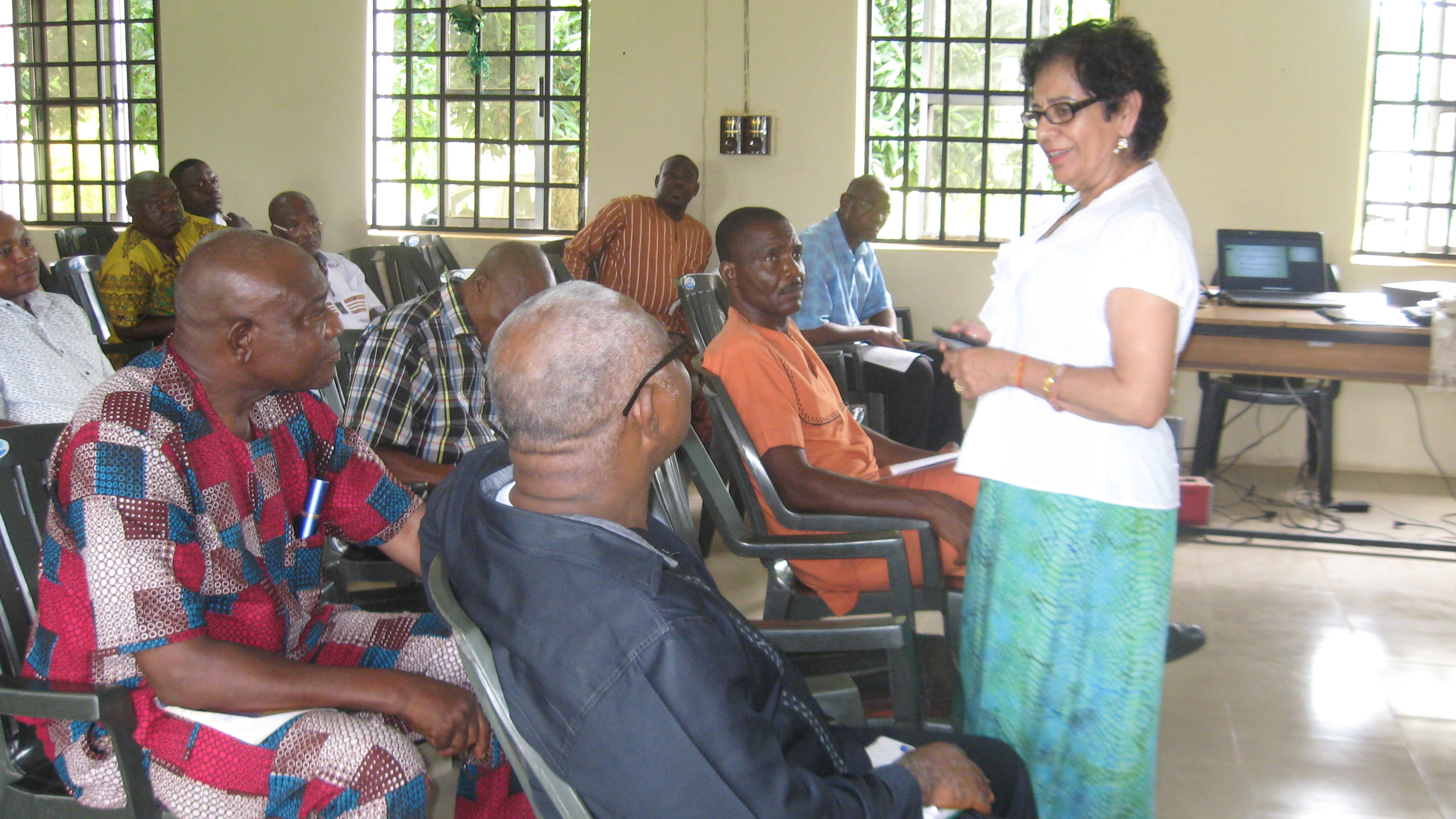 I was deeply impressed by the knowledge and passion of the Enugu State Polytechnic College faculty to examine their own skills and capacity as teachers rather than placing all the responsibility and burden of learning on their students. I also had an opportunity to discuss some of the challenges faced by female faculty members. Once again, their knowledge, commitment to their students, and desire for lifelong learning were outstanding.
By the conclusion of the training, participants were already sharing alternative methods of instruction and planning steps for implementation. One group decided to start a Toastmasters chapter in Enugu in order to enhance their own and their students' confidence and communication skills. In addition, Dr. Okonkwo created a planning committee to update the instructional curriculum based on our recommendations. This committee was comprised of faculty participants. As on previous assignments, I was deeply touched by the warm hospitality of our hosts.
Dr. Ajibo and his office staff fed us tea and lunch every day. They ensured that we were provided with everything we needed to succeed in our work. At the conclusion of the training, Dr. Moses Okonkwo, the Regent of the college and his wife, Lady Okonkwo organized a magical ceremony with cultural dances (performed by students) accompanied with refreshments, and farewells.
At present, I remain in touch with participants and they keep me informed of their progress resulting from the training Dr. Haskell and I provided them. More than that, I am gratified that there are committed and hardworking teachers who are taking proactive steps to shape the future of their students and their country.
Finally, A heartfelt "Thank You" to Michael Bassey, Country Director, Winrock International F2F and AET Nigeria, and to Darla Embry, Program Associate, Winrock International, Little Rock, Arkansas. Without them, none of these rewarding experiences where I have gained more from the trainees than have given them would be possible.