When I initially read the notice about Winrock International needing a volunteer to teach pesticide safety and IPM; I got excited immediately. I teach people who want to become urban pest management professionals as well as continuing education credits (CEUs) for existing applicators in multiple states. In addition, I also give community talks about insect biology, IPM for consumers and environmental awareness. Of all that I do, my greatest joy comes from consulting with industry colleagues in agriculture and urban pest management.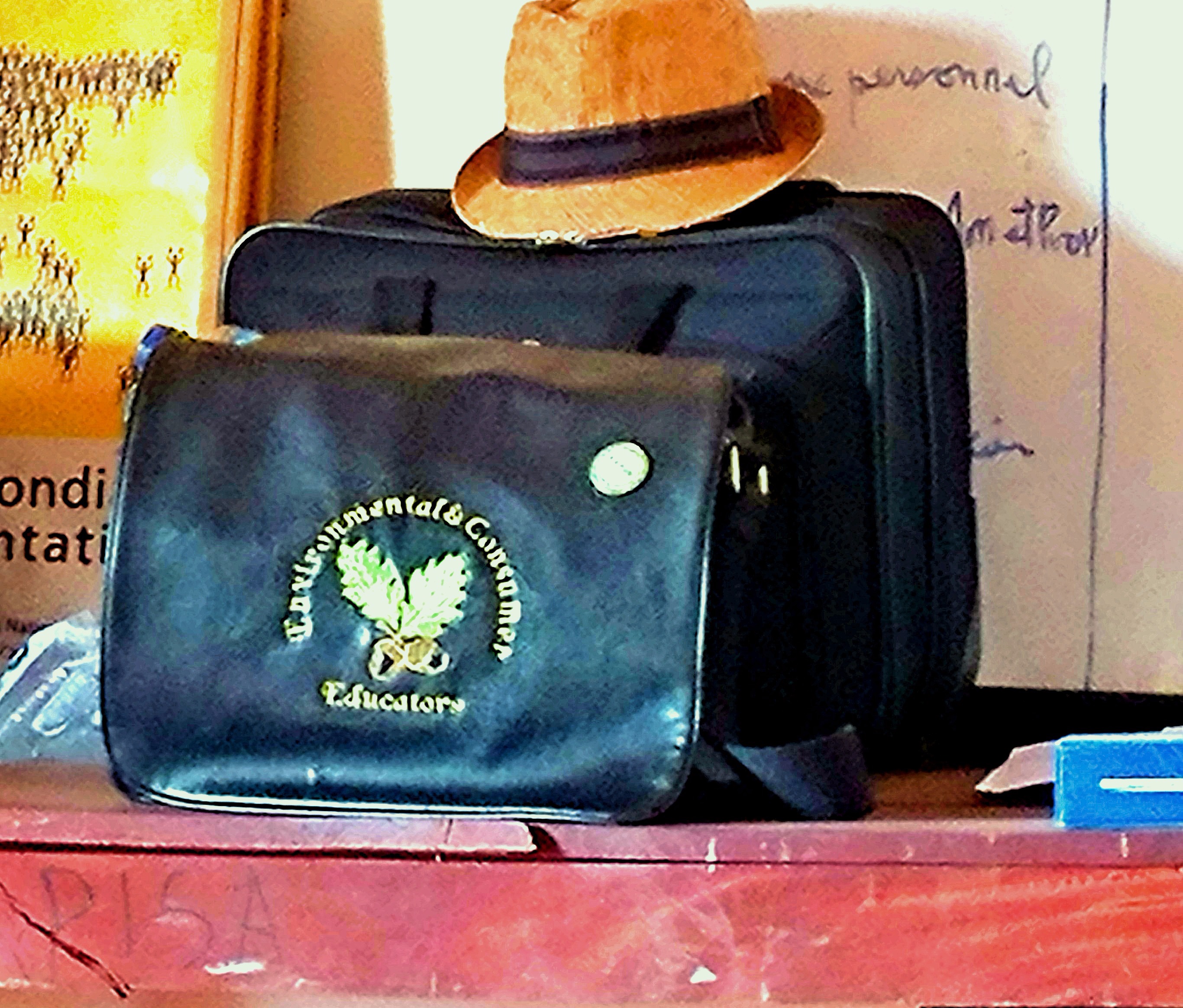 Upon arrival, the night of January 29, my driver greeted me as though I was an old friend, even though it was my very first time to Guinea and my first time ever seeing him. Alpha took my bags and drove me to my hotel and made sure I was settled in my room before leaving me to get some rest. But how could I rest when my mind was in overdrive at the fact that I was actually in Guinea (Africa)? How could I rest with knowing that tomorrow would bring new acquaintances, new sights, sounds and new flavors? It was difficult but I finally drifted off. In the morning, the Country Director of Winrock International (Guinea), Ibrahima Diallo (Ibro), walked in to greet me and collect me. We talked and become familiar as we drove through the congested streets of Conakry towards the office of the Minister of National Plant Protection, which was the first stop of the morning.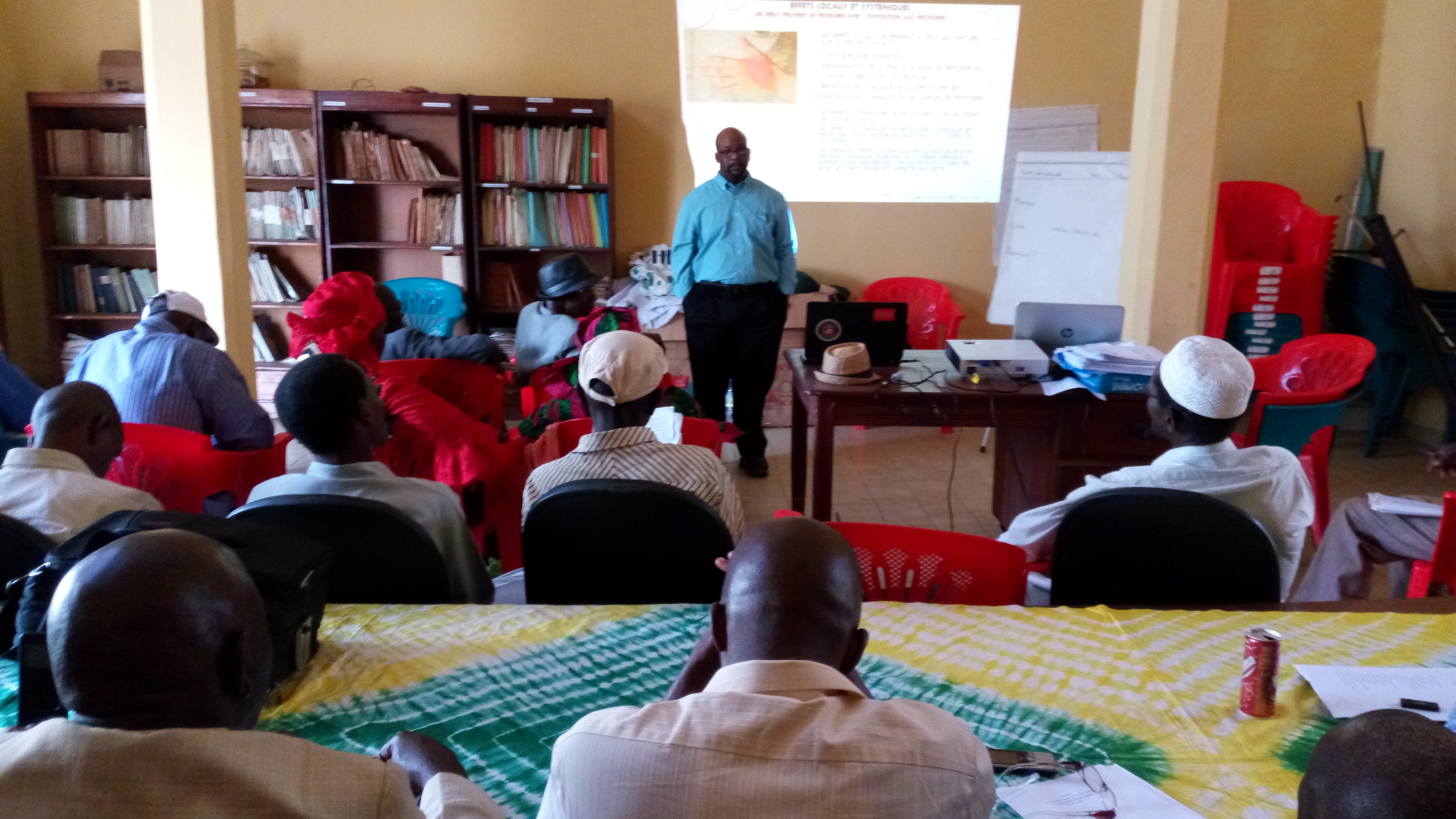 Ibro made the necessary introductions and the Minister and his staff shook my hand and welcomed me into the country saying, "You are home, be comfortable." "WOW," is all that I could think as we departed the building. The next morning, we traveled to Kindia. As we drove the sites of the city fascinated me. The vibrant colors of the clothing, the barrage of yellow Renault Taxi cars and the swarm of motor taxi bikes was greedily taken in by my eyes. The longer we drove the more calming became. I was mesmerized at the mountains on the horizon but had no clue that would be our final destination.
After a steep climb in our vehicle, we arrived to the small town of Kindia after driving through two three other small towns. My first sights including free roaming goats, chickens and few domestic animals like dogs and cats. The second thing I noticed were the fields of crops as well as banana and mango trees. As we drove deeper into Kindia the road side fruit and vegetable stands excited me. Seeing the vibrant colors of the corn, peppers and mangos were an absolute treat. On the first day of training, I was nervous as a schoolboy on the first day at a new school. As the participants filed into the classroom, I became very intimidated because this was not a group of young inexperienced growers. Many were my elders and I knew from coarse handshakes that they had worked agriculture longer than I had been alive. A fear of inadequacy took over me, "What could I really teach these specialists?" My thinking was that I should be the one sitting with paper, pen and focused on every word they could offer me to help me become more efficient. As I began to share my knowledge, I transitioned my presentation from teaching inexperienced farmers to helping fellow colleagues with techniques to share with clients. Marines have this saying, "We adapt and overcome any obstacle and situation." As they days passed, the participants and I dialogued and shared our experiences to gain a greater understanding. What we all discovered together is that people who are passionate about agriculture, no matter what region of the world we are from, have the same heart. We also share the same struggles and strive for the same goals. Even as agricultural extension agents we all face the same hurdles when it comes to educating clients, communities and government officials in the ways of pesticide safety concerning human health and maintaining a sustainable environment. We all agreed that we could only change the world one person at a time. I shared with them a saying my deceased father shared with me, "Don't let what you cannot do, hinder what you can do." And with that thought resonating in their minds, we forged through to our first exercise and class assignment.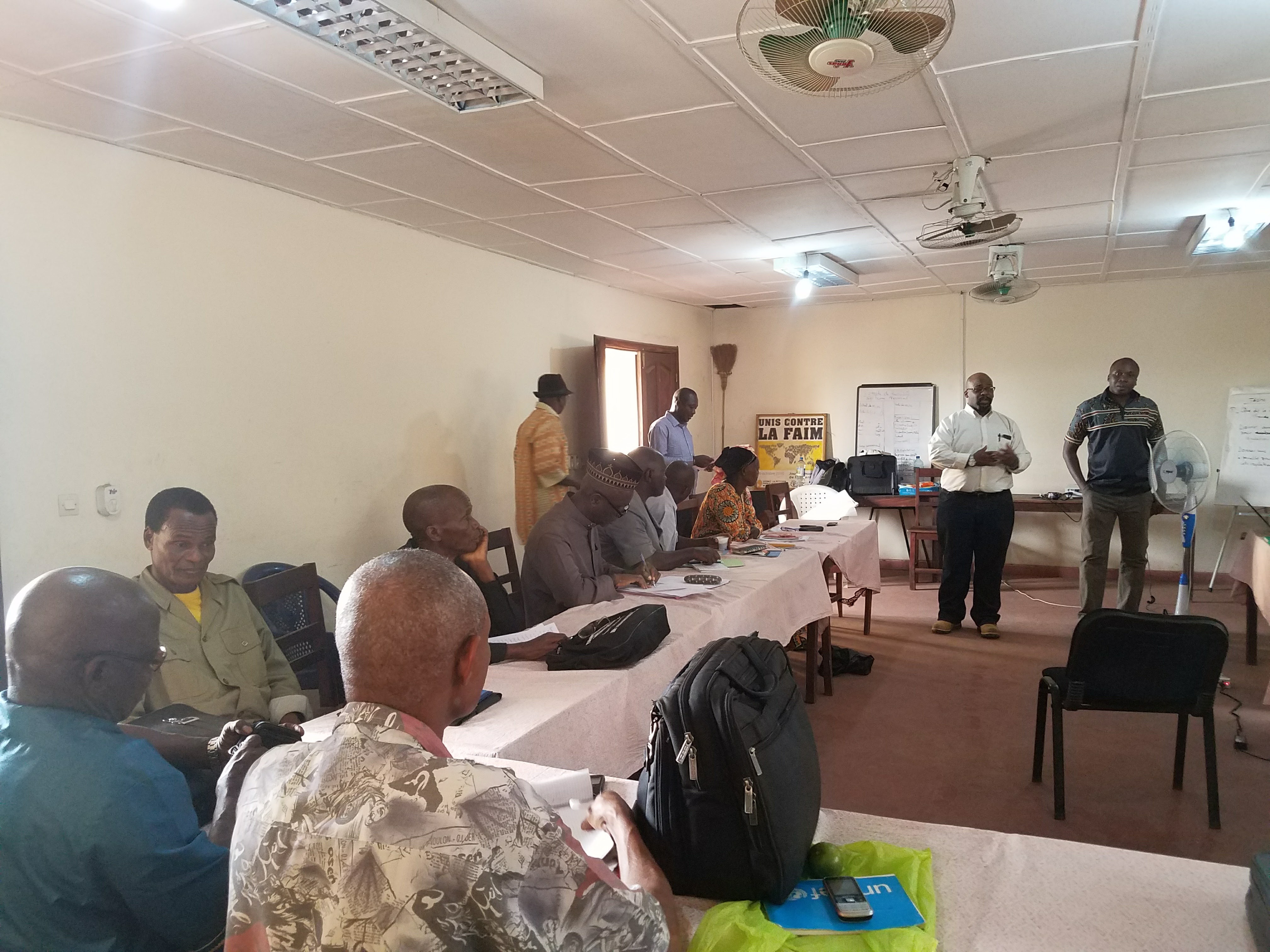 The night before the last day of our sessions was a bit somber for me. In just eight days I had become extremely attached to my new friends and colleagues. I missed my family greatly but I equally knew that I would miss this group of professionals. On the last day, we all had smiles of accomplishment but there was an underlying sorrow that made its way to the surface at the end of the certificate ceremony. Holding back my own tears as others could not, I solemnly promised that I would return as soon as possible. The next morning as we drove away to descend down the mountain, I sat quietly reflecting on this once in a lifetime experience. I hope that what I have shared benefits not only the attending participants but the next generation as well.I humbly thank Winrock International, USAID, and Farmer-to-Farmer for allowing me this opportunity. I thank the extension agents, government and university officials for trusting me to share my knowledge and experience. But most of all I thank the people of Guinea, Kindia especially, for accepting me into their community and sharing their culture so freely.