Finding climate finance through improved forest monitoring.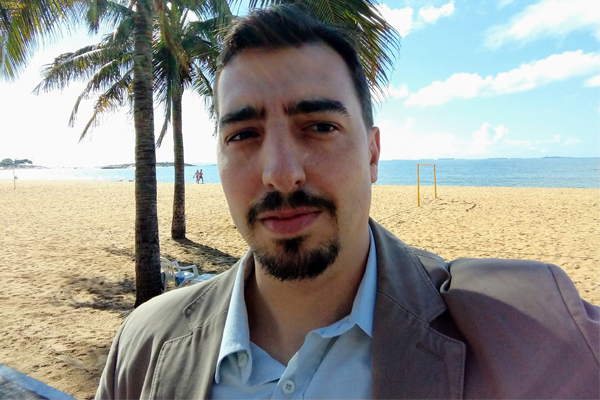 Draped in lush tropical rainforests, flanked by pristine beaches, and dotted with smoldering volcanoes, Costa Rica has become a beacon for nature-loving tourists and adventurers. It stands out from its neighbors as a prosperous and booming ecotourism destination, and this is no accident. Rural migration in the 1980s, followed by policies and outreach that shifted the cultural mindset to forest conservation in the 1990s, has made Costa Rica a positive example of governance that balances development needs with natural resource management.
One of these policies is for payment for ecosystem services, a practice Winrock has been supporting globally for more than 20 years. Costa Rica rewards land owners who maintain forest cover through its National Program for Payment for Environmental Services (Pagos por Servicios Ambientales – PSA), funded in part by a tax imposed on fossil fuel consumption. Having committed to achieving carbon neutrality by 2021, Costa Rica has also been developing its Reducing Emissions from Deforestation and Degradation (REDD+) program, where the "+" covers sustainable forest management, conservation and the enhancement of forest carbon stocks. Knowing that international donors will pay for performance in reducing emissions and enhancing removals of atmospheric carbon through REDD+, Costa Rica hired Winrock to develop the approaches and systems that can monitor how well it is protecting and restoring its forest ecosystems.
While Costa Rica's consistent commitment to conservation is unique, its challenges in monitoring the impacts of policies that affect forest resources are not. Restrictive policies banning deforestation for establishing agriculture led many of Costa Rica's land owners to gradually thin their forests, degrading them to the point where they were designated unproductive lands that could be legally cleared. This gradual, and often subtle, degradation of forests makes it difficult to accurately monitor land use practices and their resulting GHG emissions, both very important aspects of REDD+ programs.
While detecting drastic changes in land cover like deforestation is relatively straightforward, measuring forest degradation, as well as the incremental enhancement of carbon stocks within forests, has remained a significant challenge for many countries seeking to develop REDD+ programs.  And that's where Winrock gets involved. To help Costa Rica maximize potential international financing from its REDD+ program, Winrock is helping the country expand its existing forest cover monitoring system to detect changes beyond deforestation and reforestation.
Costa Rica's monitoring system now uses an open source tool developed by the U.N.'s Food and Agriculture Organization (FAO) called Collect Earth, which allows analysts to rapidly evaluate a vast library of high-resolution satellite imagery compiled by Google (and its Google Earth Engine enterprise) for signs of forest degradation. Winrock's work has helped Costa Rica assess the applicability of this technology and design a system that detects evidence of different types of forest canopy cover changes over time.
By monitoring these subtle canopy cover changes, Costa Rica can better understand the impact that management practices have on its forest ecosystems and better target public policies that support its conservation trajectory. In this way, the nation can secure the results-based financing it needs to conserve and restore its forests.