Winrock International is one of four finalists for a prominent award recognizing outstanding public-private partnerships in the Asia Pacific region. The winner will be announced Dec. 3.
The PublicAffairsAsia Gold Standard Award for Public-Private Partnership, sponsored by Hewlett-Packard, "reflects the growing importance of public private partnerships in areas such as health promotion, environmental protection and the delivery of public services," according to PublicAffairsAsia.com.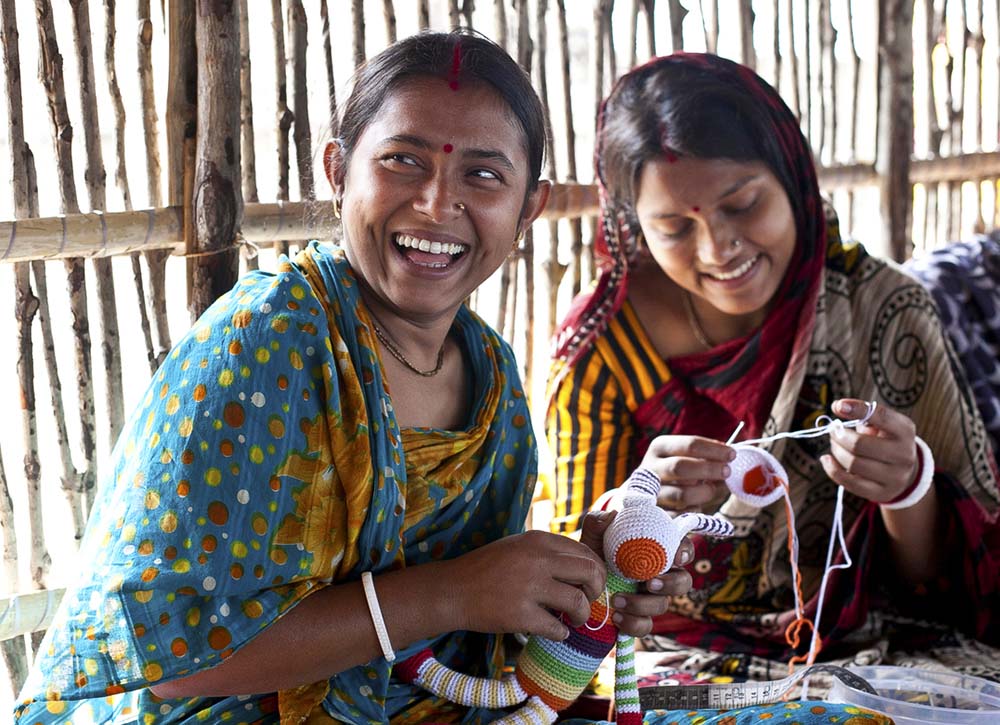 In Bangladesh, Winrock implements the USAID-funded Climate Resilient Ecosystems and Livelihoods project, which works with the poorest of the poor, especially women, to connect them with market opportunities in the private sector. Women, in particular, face significant challenges because they have access to very few few resources and, due to social constraints, limited opportunities to work outside the home. Producing handicrafts has traditionally been one of the few opportunities for women, but limited demand and inadequate access to high-quality materials hampered opportunities to successfully sell their products.
Through a partnership with Hathay Bunano-Pebblechild (HB-PC), women artisans are trained to produce high-quality soft toys for children—toys that can be exported to markets where HB-PC products are in the high demand (they are currently exported to outlets in 36 countries). In addition to training, they receive a fair price for their products based on the level of production and HB-PC provides all the necessary materials (yarn, stuffing, etc.) for producing the toys.
Through this public-private partnership, rural women are gaining critical business skills and becoming an integral part of the supply chain. They are also able to earn a steady income without having to resort to dangerous and risky activities such as collecting wood from the forests, which was common prior to this partnership.
Producing toys for HB-PC, women are now able to work safely year-round, control their own production, and most importantly, feed their children and families.
The other finalists for the Gold Standard Award for Public-Private Partnership award are: The International Crops Research Institute for the Semi-Arid Tropics (ICRISAT), FleishmanHillard, and StarHub Ltd.
Photo: Allison Joyce