NORTH LITTLE ROCK, ARK. ─ Nov. 28, 2022 ─ Winrock International has been awarded a grant by the U.S. Department of Agriculture Rural Development to advance rural connectivity and improve tourism infrastructure in four Arkansas Delta communities under the Rural Placemaking Innovation Challenge.  
Winrock and local partners will implement the Arkansas Delta Rhythm & Bayous Placemaking Initiative with the goal of improving the quality of life, promoting tourism opportunities around the region's rich cultural heritage, and expanding access to broadband infrastructure in four Arkansas Delta cities ─ Dumas, Dermott, Gould and McGehee.
The Delta Rhythm & Bayous Highway comprises the Arkansas-Louisiana-Mississippi corridor along U.S. Route 65 South and Bayou Bartholomew. It connects seven rural Delta cities from Pine Bluff, Arkansas, to Greenville, Mississippi. The highway's designation aims to attract tourism to the region, which has a deep and unique history as the birthplace of the Delta Blues art form.   
Winrock will collaborate with Connected Nation, a national nonprofit dedicated to expanding broadband access and Arkansas-based design firm Crafton Tull. The initiative will provide technical assistance and training on placemaking project development in the four Delta communities.
Placemaking is a collaborative planning and technical assistance process that aims to transform public spaces and strengthen connections between people and the communities in which they live, work and learn. Placemaking relies on local leadership and community participation to create quality places. A central goal of the Winrock-led project includes closing the digital divide in the Arkansas Delta, as part of overall efforts to improve economic development and quality of life.
USDA Rural Development staff will play a substantial role in strengthening learning and communication between local leaders by participating in data-driven assessments and providing technical assistance on USDA programs and services that align with each community's priorities.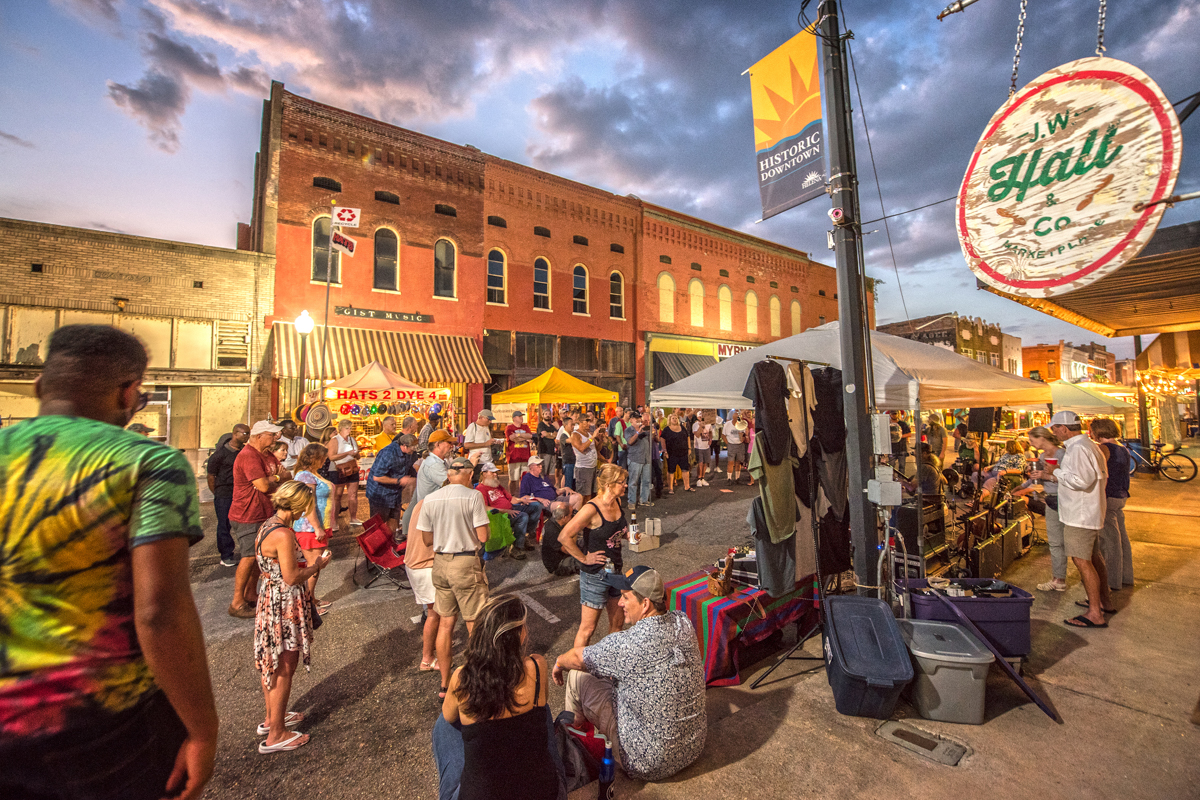 "Winrock is honored to partner with USDA Rural Development to support four rural southeast Arkansas communities as they develop long-term placemaking strategies," said Linsley Kinkade, Winrock's senior director of U.S. Programs. "Connecting the shared musical and arts achievements in these communities with innovative state initiatives that are focused on broadband and expanding tourism infrastructure will create new economic opportunities for these critically important rural communities."  
As part of the project, Connected Nation will lead eConnectivity Assessments to evaluate the current status of internet access and infrastructure in the targeted communities, and to identify resource gaps. The assessments will be used for planning to ensure communities have access to high-speed internet in their homes.
The project also supports improvements to community recreational spaces and the preservation of cultural and historic structures. Crafton Tull will develop Tourism Amenity Site Plans with each community based on their unique cultural assets. Communities can leverage these plans to move from visioning to planning to implementing asset-based community development projects. 
Communities will receive technical assistance to develop proposals for RPIC Innovation Seed Grants. This process will provide a dual benefit for communities: financial resources for placemaking projects and increased capacity to write and manage grants.
Winrock's U.S. Programs team has previously implemented an RPIC project in Lonoke, Helena-West Helena, England and Stuttgart, Arkansas through the Delta Communities Connecting through Placemaking and Innovation project which also advanced broadband and tourism promotion, from 2020-2022.
The award to Winrock is part of a total of $4 million in USDA funding provided to organizations through cooperative agreements under RPIC. The grants were announced by USDA Rural Development Under Secretary Xochitl Torres Small.