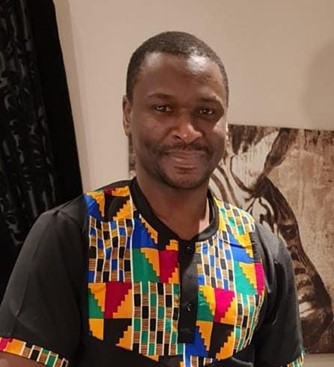 Today we bring you another installment of our local volunteer highlights! This Q&A is with Dr. Emmanuel Opoola, national volunteer for the Nigeria F2F project. Dr. Opoola worked with remote U.S. volunteer, Stephen Bullen, to develop a syllabus and training materials on-farm management and trained the host's agricultural team on how to use the developed training materials to enable them to further the trainings to their beneficiary farmers.
What was the best part about contributing to Farmer–to–Farmer as a national volunteer in your country/ region?
As a national volunteer, I had the privilege to meet new people. I had the opportunity to connect to the host community, remote-based volunteer and broaden my support network, exposing me to people with common interests, neighborhood resources, and fun and fulfilling activities.  The best part was to have played my role in providing local cases to support the development of training modules and other materials and in visiting the host location to personally deliver training on strategic/tactical farm management planning and setting up a recording-keeping system.
What was the best part about working with a remote US-based volunteer?
Valuable connections and relationships were established with the remote US-based volunteer. The best part was that I had the chance of combining my training experience on-farm management and that of the US-based volunteer synergy for delivering a better package to the participants.
What did you learn/were there any cultural exchanges with the US volunteer and/or your host?
Developing new skills; discovering new passions, gaining insight about myself and the world around me. Now, I feel more comfortable stretching my wings at work after I have honed these skills in working with a remote US-based volunteer. There were cultural exchanges with the US-based volunteer in areas related to strategic analysis and comparing new enterprises.
What lasting impact did volunteering with Winrock have on you?
I have learned important skills to be used in my workplaces, such as teamwork, communication, problem-solving, project planning, task management, and organization.