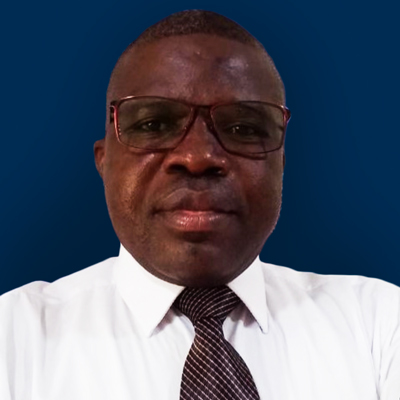 Valentine's Day wouldn't be as sweet without chocolate. And though cocoa is native to South America, nowadays, the world's two largest chocolate producers are in West Africa. In fact, my home country, Ghana, is the world's second-biggest cocoa producer, just after our next-door neighbors, Ivory Coast.
So when a colleague invited me to write about the MATE MASIE project, and to describe how we're partnering with community groups, farmers and government to help eliminate child labor in the cocoa industry in Ghana, I couldn't resist. I like chocolate, too, and will be giving some to my wife and son today. And I won't be alone in doing so. Chocolate is an enormous industry, with annual global sales estimated at around $46.6 billion, and consumption spikes around the holidays. Just ask your favorite AI chatbot and you'll learn that more chocolate is purchased for Valentine's Day than any holiday except Easter and Christmas.
But if you want to be sweet and ethical, you should ensure the chocolate you buy is produced responsibly, without child labor. If you do, you'll become part of a smart, informed, socially conscious consumer base that is growing in size and influence. Many resources now exist online to help consumers learn more; there's even a Chocolate Scorecard that grades companies on a range of criteria including child labor and deforestation. Other resources include the Child Labor Coalition's Child Labor Tools for Consumers Apps and USDOL's ILAB Child Labor in the Production of Cocoa page. Check them out!
For about a decade, I've worked in Ghana's cocoa sector on different development initiatives, but mostly with farmers and their families on efforts to reduce and prevent child labor. I'm currently leading MATE MASIE, a project implemented by Winrock in Ghana since 2020 with funding from the U.S. Department of Labor. The name is an acronym for "Making Advances To Eliminate Child Labor In More Areas With Sustainable Integrated Efforts," but the words also have meaning in Asante: "What I hear, I keep." A big part of our approach involves sharing information and raising awareness.
I've learned through my work how complex the issue of child labor is, and how it calls for a multifaceted and comprehensive approach. One of MATE MASIE's goals is to increase the number of cocoa cooperatives in Ghana that actively work to reduce child labor. To do that, we must first acknowledge the need for effective structural support systems to end child labor, while improving the accountability of cooperatives to monitor themselves. We've built up good communication and trust with a range of important partners, including the cooperatives themselves and Ghanaian law enforcement agencies.
Our approach also includes supporting the establishment and training of Community Child Protection Committees, which now exist in 20 communities. These committees encourage engagement with cooperatives for social mobilization and awareness-raising. They help to organize and galvanize community action around child labor prevention, while also ensuring that stakeholders address root issues such as poverty and access to education that perpetuate child labor and supporting reporting and referrals of child labor cases to authorities.
Learning by doing, MATE MASIE recognizes the need for improved monitoring of child labor, both to keep an eye on at-risk children (i.e., those most vulnerable to child labor) as well as those already engaged in child labor. The project is helping to design and pilot a low-cost, effective Child Labor Monitoring System, collaborating with stakeholders to set it up and begin using it. The CLMRS will serve as an effective tool, collecting data on children either engaged in or at risk of becoming involved in child labor. Those kids (and their communities) are then linked to a grant fund available to cocoa cooperatives for remediation and social protection and support. As part of this initiative, we selected and trained 36 community monitors to assist with data and to document monitoring activities to ensure the system runs effectively. 
At the government level, our project helped create Municipal and District Child Protection Committees in each of the four project target districts. This involved providing awareness and training on combatting child labor to representatives from agencies including the departments of social welfare and labor, the Ghana Education Service, the Commission on Human Rights and Administrative Justice, the Ghana Police Service's Domestic Violence and Victims Support Unit, the Ghana Health Service, the National Commission for Civic Education, and municipal and district planning officials – all of whom must remain constantly informed, involved, connected and committed to sharing information with each other in order to eliminate child labor. This work is in line with the U.N.'s Sustainable Development Goal 8.7, which references the "elimination of all forms of child labour as an essential step to achieving decent work for all." Working to build stronger monitoring systems, and ensuring the sustainability of support structures and systems to prevent child labor in the cocoa sector is a step toward that goal in Ghana.
The message is being heard. Examples abound, but I want to highlight one example in a community called Essongkrom, which has taken bold steps to improve access to education and secure a better future.
Winrock conducted and shared the results of a household vulnerability assessment there, which revealed low school attendance in the district where Essongkrom is located ─ an area lacking its own school. Following meetings with MATE MASIE, Essongkrom began mobilizing to build one, themselves. They identified resources to start construction, and the project connected community leaders to a philanthropist, who donated materials including cement to make classrooms conducive for teaching and learning. The community also built sanitation facilities, and two teachers volunteered and received funding to travel for pedagogical training in the district capital. MATE MASIE also helped the community to prepare and submit an application to the Ministry of Education for approval for government takeover of the school.
In Essongkrom, as in other communities where our project works, the principle of Mate Masie is embodied: "What I hear, I keep." On this sweetest of days, I hope you keep what you hear, too.
Funding is provided by the United States Department of Labor under cooperative agreement number IL-35537-20-75-K. One hundred percent of the total costs of the project are financed with USG federal funds for a total of $4,000,000 dollars. This material does not necessarily reflect the views or policies of the United States Department of Labor, nor does mention of trade names, commercial products, or organizations imply endorsement by the United States Government.