Biddut Dhali is an Inspiration to other Farmers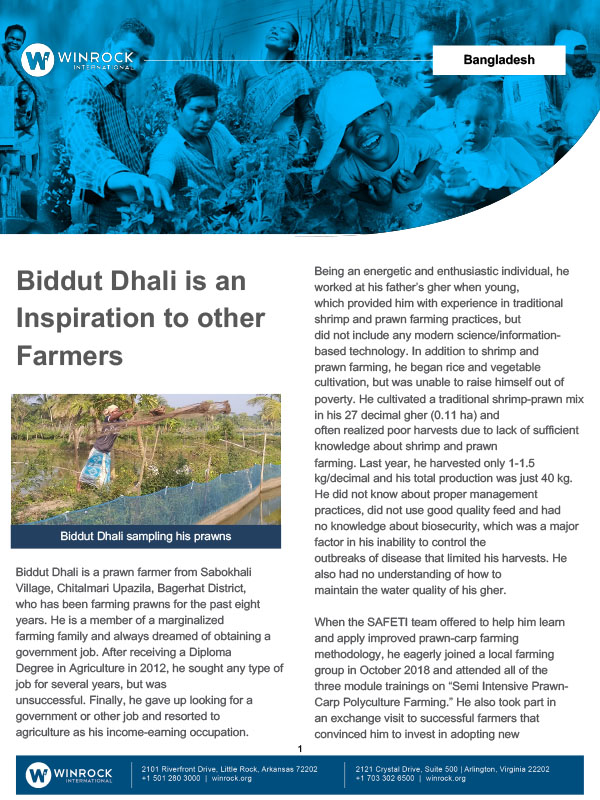 Biddut Dhali is a prawn farmer from Sabokhali Village, Chitalmari Upazila, Bagerhat District,
who has been farming prawns for the past eight years. He is a member of a marginalized
farming family and always dreamed of obtaining a government job. After receiving a Diploma
Degree in Agriculture in 2012, he sought any type of job for several years, but was
unsuccessful. Finally, he gave up looking for a government or other job and resorted to
agriculture as his income-earning occupation.