How the PIER Project is helping companies understand and abate climate risks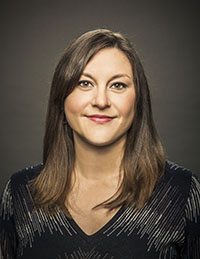 Over a quarter century since the United Nations Framework Convention on Climate Change (UNFCCC) was signed, we endure and brace for the intensifying impacts of rising global temperatures. While international climate negotiations crawl along, most people agree that we remain achingly far from the monumental changes needed to prepare for climate change.
Beyond responding to escalating shareholder appeals for sustainability, the imperative to understand, disclose and shore up vulnerabilities brought on by rising global temperatures is increasingly being regognized by the private sector. Volatile weather patterns and rising seas invariably affect the bottom line of insurance companies, financial institutions that issue loans and mortgages, and businesses whose value chains rely on agricultural goods and natural resources.  Furthermore, given the outsized role the private sector has in shaping economies and livelihoods, taking action is critical for ensuring stable markets and societies. It is no secret that the negative impacts volatile markets and natural disasters have on those at the top of value chains trickle down and amplify as they reach the more vulnerable parts of societies. Yet the path to meaningful action to build climate resilience is often fraught with investment risks and uncertainty.
The U.S. State Department-funded Private Investment for Enhanced Resilience (PIER) project is creating pathways for private sector investment to strengthen resilience. Recognizing the critical need for access to finance and investment guidance, PIER is working in eight countries — Bangladesh, Ghana, Guyana, Indonesia, Mozambique, Peru, Tanzania and Vietnam — to help companies and governments lower vulnerability to the impacts of climate change.
Given the diverse socioeconomic and environmental contexts these countries represent, PIER support has taken many shapes. For example, in Ghana, PIER is working with private sector partner ECOM and farmers to improve cocoa resilience against disease and weather stresses. In Peru, PIER is helping update an existing government program that provides tax incentives for private companies that finance resilience-boosting infrastructure investments.
In Vietnam, PIER is also engaging with the national government, updating existing structures to mainstream climate risk awareness and mitigation in its booming private sector. Over the past 10 years, friendly domestic and foreign investment policies, a young and abundant workforce, and strategic geography have catapulted Vietnam into the global economy. Yet this low-lying country is exceptionally vulnerable to climate change, with rising seas, violent typhoons and crop salinization already affecting the 70 percent of its people who live along the coastline.
Vietnam's Ministry of Natural Resources and Environment (MONRE) understands that continued growth and prosperity hinge on the private sector's ability to recognize, anticipate and adapt to these climate risks. Environmental Impact Assessments (EIAs) are a standard process applied around the world to evaluate program or project environmental risks. These are already required for company registration in Vietnam, yet MONRE's EIA overlooks climate risk. PIER experts are providing technical support in updating MONRE's EIA guidelines to include a climate risk screening and response process.
This new EIA process will improve climate risk awareness among Vietnam's investors and help the government understand and communicate specific vulnerabilities. It will also support significant new trade partnerships with European Union and Asia-Pacific partners, which require transparent standards compliance and environmental regulation. And it is also scalable, since EIAs are already a widely applied screening process worldwide and similar upgrades could be easily translated to other countries.
Given the world's growing population and the accelerating pace of climate change, there is a great need for pragmatic solutions. Bringing together the public and private sectors to build more resilient economies and societies is one promising approach that PIER is bringing to the fore.