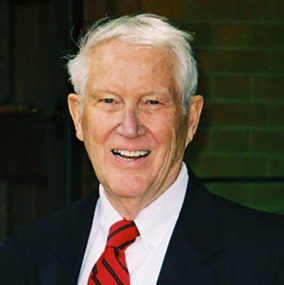 Former Winrock Senior Associate John Cole Cool, a social anthropologist and diplomat with a passion for international development, passed away on April 6. He was 90 years old. According to an obituary on Legacy. com, his career spanned 55 years, four continents and 10 countries. It also spanned some of Winrock's early history, since Cool joined the organization as part of the Agricultural Development Council (A/D/C), one of the three organizations that came together to form Winrock International in 1985.
By the time Cool became an A/D/C associate in Nepal in 1982, he had already served with the Department of the Interior in Samoa; the Department of State in India, Nepal and Laos (where he was captured during a coup and freed by the British Secret Service); and the Ford Foundation in India, Pakistan and the Philippines. In fact, he worked with A/D/C before he joined its staff, helping establish the first A/D/C program in Pakistan with a Ford Foundation grant in 1977. Cool became the head of the research awards and fellowships program in Nepal and, through his affiliation with the Agricultural Projects Services Centre, helped to strengthen Nepalese capacity in the social sciences and in natural resource management.
In 1987, Cool moved to Thailand and became Winrock's program officer for Asia, establishing networks of scholars and government officials to address Thai natural resource management issues. He continued to work on Thai issues in 1990, when he moved to Winrock's Arlington, Va., office, to serve as the social science adviser for the Asian Forestry program responsible for monitoring the Forestry/Fuelwood Research and Development (F/FRED) and natural resource management programs.
"Because of his exceptional credibility, he was able to communicate the relevance of social sciences to natural resource management and to development in general," says Winrock's Director of M&E Carol Stoney, who worked with Cool in Thailand and on the F/FRED program. "He was a great mentor, also very kind."
Cool "defined what an anthropologist does and gave me a dynamic understanding of the concepts behind human-centric development," says Winrock's Senior Director of Strategic Initiatives John Kadyszewski, noting that Cool's insights contributed to the creation of the network of Renewable Energy Project Support Offices Winrock developed in the 1990s. "When I was not directly asking him for advice, I was asking myself, 'What would John Cool do?' … He lived and breathed how much more can be accomplished if you figure out how to capture and shape human energy."
Cool left Winrock in 1990, but he continued working in international development until his retirement, after which he conducted research projects, built a library for his 20,000 books and traveled widely with his wife of 65 years, Catherine. In addition to Catherine, Cool is survived by a daughter, two sons, two daughters-in-law and two grandchildren.
Business analyst Lisa McClay remembers Cool as someone "willing to share his knowledge with others. You learned just by watching him. … [He] is one of the people who gave Winrock its heart and soul."