NowaraCo: A Grandmother's Legacy Empowers Young Refugees
In 2019 the Arkansas Women's Business Center at Winrock International piloted Momentum, a first-of-its-kind business accelerator targeting minority women in Arkansas. Momentum provided 10 minority woman-owned businesses with professional development training, mentorship and $500 in seed funding for business development. The five-week accelerator led to the launch and expansion of 10 new minority woman-owned businesses in Arkansas.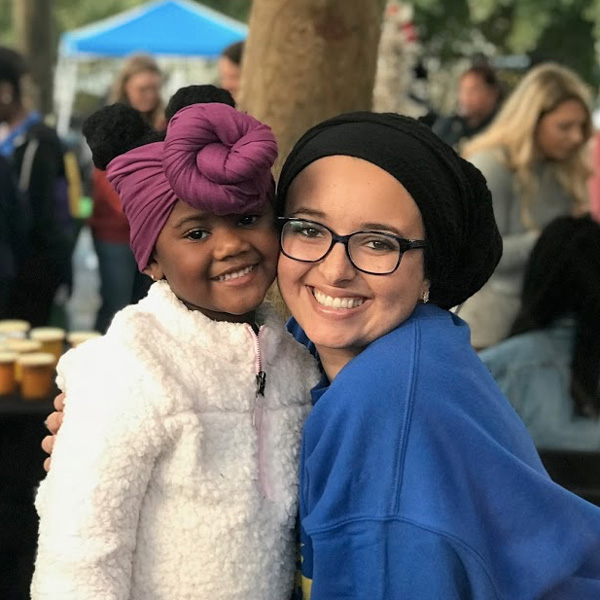 Nora Bouzihay's late grandmother used to call her "Nowara," which means flower in Arabic. When her grandmother passed away, Bouzihay, a doctoral student in education at the University of Arkansas at Little Rock, began looking for a way to pass her grandmother's inspirational spirit onto others by empowering young women. The Jonesboro native eventually settled on a hijab and scarf company, called NowaraCo, which for every three scarves sold donates one to a refugee overseas. Today, its scarves have been sold in countries from Canada and Germany to Abu Dhabi.
Nora received hands-on business training from the Arkansas Women's Business Center through Momentum, and used the $500 in technical assistance she received to formalize her business. The technical funds helped her acquire a business license in Craighead county, obtain legal counsel and get assistance with branding and marketing.
"Momentum gave me hope, helped me develop a clear vision, define the importance of NowaraCo, and gave me a network of women mentors," Nora said. "They gave us hands-on teaching on how to be a business owner. We learned how to manage our finances, how to write business plans, how to use marketing tools, and how to pitch our business to investors. Being a part of Momentum is an honor that was not expected. I am very humbled and thankful to be a part of it. It's been a great experience."
Related