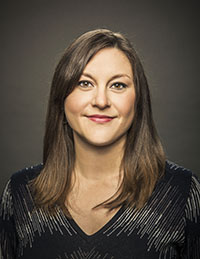 While sipping your tea this morning, chances are you weren't thinking about the journey it made to reach your cup. A world away, on a plantation in the Central Highlands of Vietnam, those tea leaves grew, were handpicked by farm workers and hauled off in diesel trucks to processors who fermented and dried them. The tea was then sold to aggregators who auctioned it in bulk to the company that packaged and shipped it to your local grocery store.
Companies and governments face a host of financial and logistical challenges trying to moderate environmental impacts along complex supply chains. Yet there is a seemingly endless stream of data and evolving technology that could help. Every day, more than 2,000 man-made satellites gather hundreds of terabytes of data about land cover, the atmosphere, oceans and the position of objects on Earth, adding to the countless analyses and datasets already in circulation. Access to information and connectivity has also grown, with over half of the world's population now connected to the internet.
These infinite opportunities to collect, share and analyze information have brought about transformative advancements in science, technology, commerce and even politics. Yet researchers and data analysts often fail to deliver their work to the policymakers, private companies and farmers whose actions directly impact livelihoods and critical ecosystems. To bridge this gap, Winrock develops tools that marry big data and research with user-friendly online platforms. Accessible to anyone with an internet connection, they remove barriers by making it easy for practitioners from all backgrounds to explore the impacts of interventions and weigh options in a meaningful way. These tools integrate science-based information with interactive maps and displays and require no specialized mapping skills to use.
For the company looking to understand the greenhouse gas impacts of producing that tea you enjoyed this morning, Winrock built the Grow Asia Counter. Users enter basic data on location and management practices (i.e., fertilizer and pesticide application, fuel use) to easily generate custom estimates of farm-level greenhouse gas impacts for a variety of commodities in five Southeast Asian countries and to explore and compare the consequences of various changes.
Winrock's USAID AFOLU Calculator also quantifies climate impacts, producing customized, geographically-specific estimates of carbon emissions or sequestration from reforestation, forest management, conservation, clean cookstoves, animal husbandry and agriculture projects. While the technical and data-intensive nature of greenhouse gas accounting has traditionally been limited to experts, Winrock experts built the USAID AFOLU Calculator to allow donors and practitioners to easily estimate climate impacts of land management investments. It requires minimal data, drawing from a database reflecting deforestation rates, growth curves for plantations of different tree species and other conditions in over 120 countries around the globe.
The USAID Watershed Ecosystem Services Tool (WESTool) was created by Winrock geospatial experts to deliver advanced hydrological modeling analyses to Cambodian decision-makers, providing them with critical information on the impact land use changes can have on soil health and water quality and quantity. The WESTool's map-based online interface integrates information on the location of community forests, protected areas, economic land concessions, population and cultivation area, offering a wealth of relevant information to foster decision-making that balances development with environmental implications.
Since 2014, countries in the early stages of developing Reducing Emissions from Deforestation and Degradation (REDD+) programs have been using the World Bank REDD+ Decision Support Tool to help navigate key decisions. Developing REDD+ programs can be highly technical and resource-intensive, so Winrock scientist built this tool to offer targeted guidance based on customized analyses of emissions from different REDD+ activities in more than 50 countries.
These tools vary in scope and purpose, but all provide cost-effective ways for governments, companies and civil society organizations to access critical information to support decision-making and sustainable land use. With a steady focus on delivering big data and science to the audiences best served by it, Winrock is helping overcome the hurdles that have stymied efforts to balance development with environmental impacts.
Visit Winrock Tools to explore more of Winrock's tools and learn about developments in new tools.