When John Ayivor of Kansakrom, Ghana, left junior high school, the last year of compulsory education in his country, his future looked bleak. As the eighth of 11 children born to poor cocoa farmers, Ayivor knew he would not be able to go to secondary school. He hoped to become a mason, but he had no way to learn the required skills.
His family needed help, though, so Ayivor took a job doing what Ghanaians call "by-day" work. It was dangerous, backbreaking toil for a 15-year-old. He felled trees, carried heavy beams of timber and applied pesticides, receiving less than USD $4 a day for his efforts. Although he felt proud that he could help meet his family's basic needs for food, clothing and medicine, the hard labor affected his health and he often had aches and pains from the work.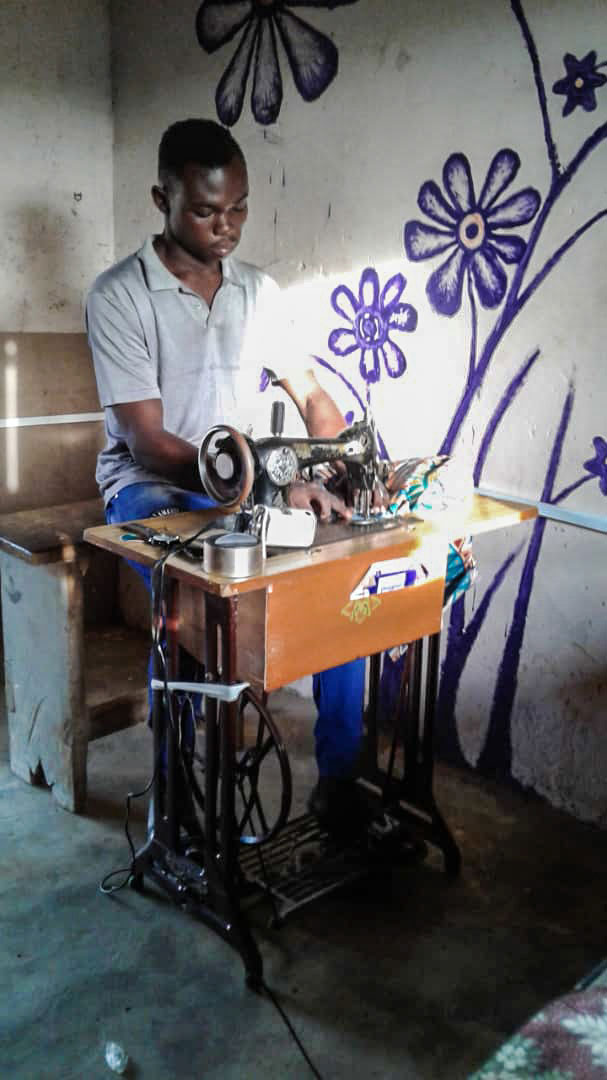 Then Ayivor heard about the Community-based Vocational Education Training (CVET) training program in Kansakrom. Made possible by Winrock's Mobilizing Community Action and Promoting Opportunities for Youth in Ghana's Cocoa Growing Communities (MOCA) project, which is funded by the United States Department of Labor, CVET provides employable skills for youth in rural Ghana so they won't have to do the kind of "by-day" work that Ayivor did.
In addition to CVET training, the MOCA project works with 15- to 17-year-olds, female members of their households, and communities in the Western and Ashanti regions of Ghana to reduce child and hazardous labor by promoting safe work opportunities through agricultural-based vocational training and occupational safety and health training, increasing household income through livelihoods training, and building local capacity through community action plan committees.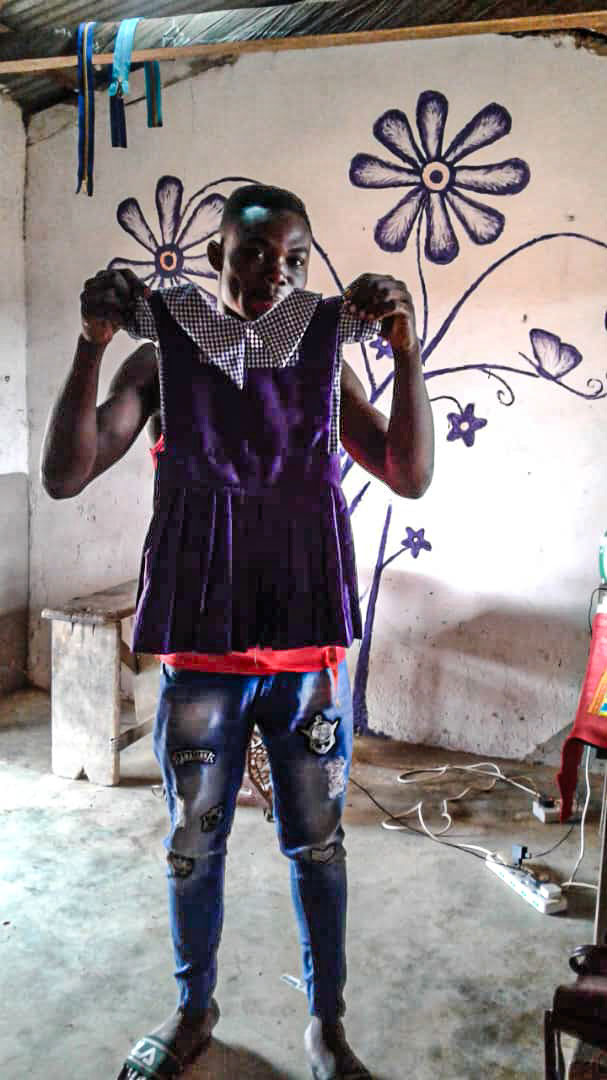 Ayivor learned how to use a sewing machine, cut a pattern and other basic skills. He also learned to think like an entrepreneur, to take care of his customers and manage a small business. He put those skills to work even during his training period, as he and his colleagues moved from house to house asking for torn clothes to mend for a minimal fee.
At the end of the training program each graduate received a sewing machine, a coal-heated flatiron, scissors and thread — all the tools needed to go into business. Outfitted with these tools, Ayivor began sewing dresses, shirts and other clothes at his home and selling them to neighbors. Soon, he could afford a room in a small shop.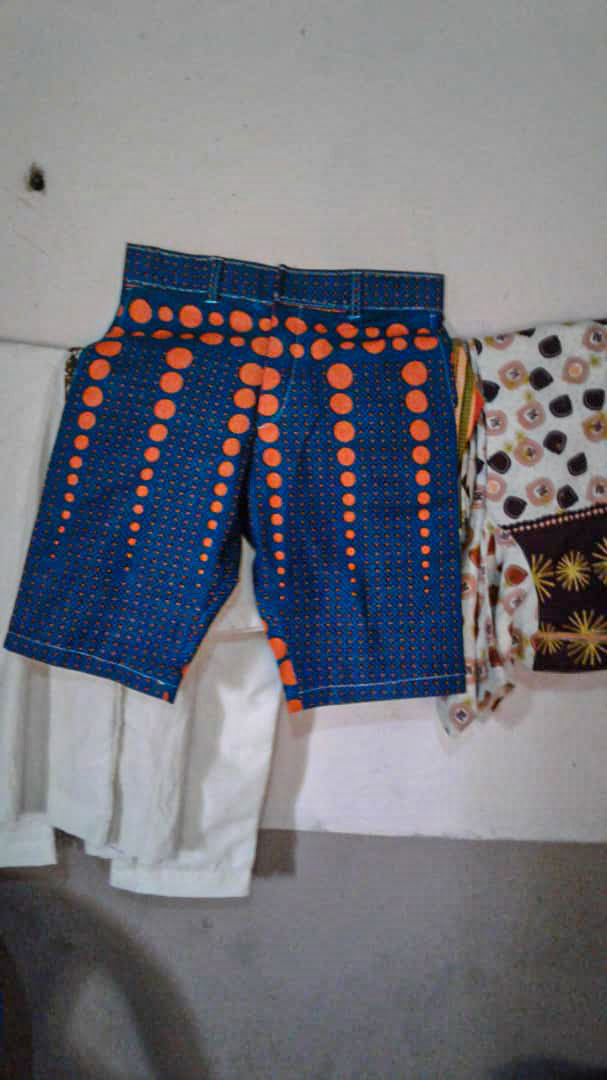 Ayivor worked hard. Though business would sometimes be slow, especially at the end of the cocoa season, Ayivor kept it going. Using the financial management techniques he learned through the CVET training, Ayivor saved money (sometimes as much as half his income) to reinvest in his business. In January, he spent more than $100 of his savings on a training to learn how to sew suits and security uniform designs. It was held in Kumasi, a large metropolitan city. For his next investment, Ayivor plans on tripling his current savings of $65 to procure an industrial machine.
The hard work has paid off. A trader has shown interest in Ayivor's designs and offered to buy items from him and sell them in Kumasi, an opportunity that could broaden his customer base.
Ayivor's interest in fashion and design really took off when MOCA brought in the CEO of Lovty Fashion and Design as a motivational speaker to encourage the youth to take their skills training seriously. As a result of this meeting, Ayivor is now enrolled with Lovty Fashion and Design near Kumasi. The company is providing Ayivor with a lucrative package as part of this opportunity, waiving the training and accommodation fees and only charging him a small registration fee. Lovty is also providing him with a sewing machine he can use during his training. The CEO of Lovty is so pleased with Ayivor's work that he thinks he will be able to complete the program in one year instead of two. In fact, he may want to employ him after completion.
"MOCA has helped me and my family so much," Ayivor says. "Without MOCA I do not know what would have become of me by now. All my friends I used to move with have picked up girlfriends. Some have become fathers and their lives are now miserable because they do not have any source of income. I could have been like my friends who are barely surviving on hard labor, which is not even available all the time."
Ayivor says that with the money he earns he has been able to pay school fees and buy books for his younger siblings, one of whom has actually made it to high school. Also, Ayivor whips up shirts and dresses for his siblings, free of charge.
"The project has given me an opportunity to stay out of poverty and hard labor," Ayivor says. The MOCA project has transformed his life.