During her recent trip to Vietnam, USAID Administrator Samantha Power kicked off International Women's Day with a visit to a women-led startup firm partnering with the USAID Reducing Pollution activity implemented by Winrock International.
The five-year USAID Reducing Pollution project supports locally driven initiatives to sustainably reduce environmental pollution in the country through a collective impact approach. The project's recycling work in Ho Chi Minh City is led by grantee GreenHub, a leading environmental organization in Vietnam.
Vietnam produces 2-3 million tons of plastic waste each year. A small startup enterprise called VECA developed what USAID described in a tweet as a "genius app that may bring about a sea change in recycling practices." The app connects household and individual collectors of recyclable plastics with interested customers including sellers, buyers, traders and transfer centers. VECA is an abbreviation of "ve chai," a colloquial expression that means "scrap" or "junk" in English, according to The Smart Local, a news outlet in Vietnam that covered Power's visit to one of VECA's women entrepreneurs, Do Thi Minh Trang.
"Nearly ⅓ of solid waste and recycling collection in Vietnam is done by informal workers, 60% of whom are women," USAID wrote in a Facebook post after Power's chat with VECA, which marked her first stop on International Women's Day. The post states that Power learned "how a USAID supported app is making this work more efficient and contributing to the global effort to reduce ocean plastic pollution," helping to "highlight USAID's commitment to empowering women to earn sustainable incomes and advance locally led solutions."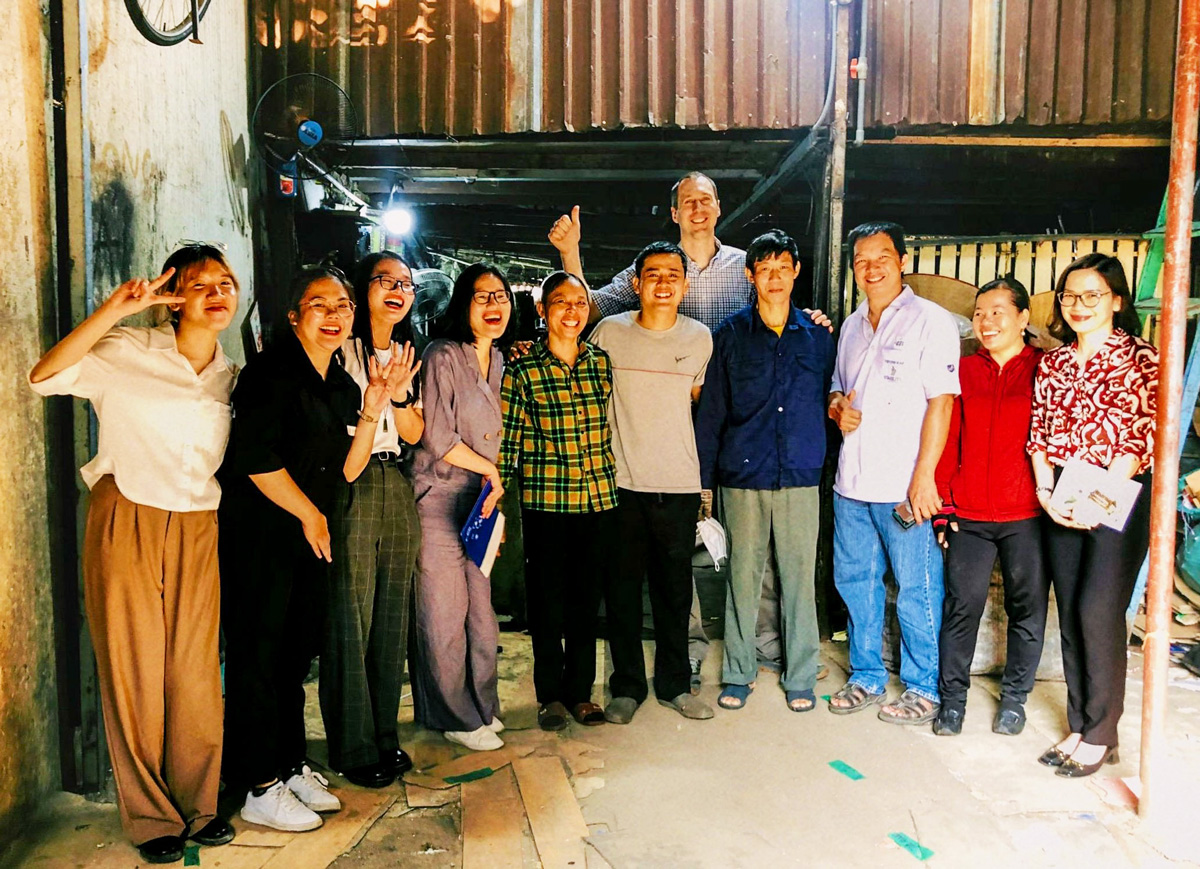 In remarks to media later shared online by USAID, Power said:
"So, you know, I started my day in Ho Chi Minh City dealing with an aspect of the environmental challenge, which is plastic pollution. Vietnam produces two to three million metric tons of plastic waste each year. Vietnam is not alone in producing plastic waste. All of our countries do it. But I was very impressed with the entrepreneurship of the citizens in trying to figure out how to put in place a recycling regime that incentivizes workers to pick up the waste, citizens to provide the waste and receive payment for doing so, and then for that recycling process to take hold. So I think with government regulations, which USAID is supporting, that effort is likely to scale quite significantly within the next couple of years."
The USAID Reducing Pollution activity project builds capacity of government, local nongovernmental organizations and private sector partners to prevent, mitigate and reduce environmental pollution, and increase the capacity of stakeholders to generate, share, and use pollution data to design and implement policy solutions to pollution challenges.
The project incorporates lessons learned by Winrock and partners through implementation of USAID's successful Vietnam Forests and Deltas activity, which fostered strong community partnerships and collaboration with government to expand protection of forests and to support Vietnam's transition to resilient, sustainable development.