Limiting global warming to the 1.5 degrees threshold target established by the Paris Agreement seems harder to reach with each passing day. "Unless governments, businesses and investors instigate rapid, sustained and large-scale reductions of greenhouse gas emissions, the goal … will very soon be beyond reach," the Financial Times wrote in the introduction to its FT Climate Capital Live 2022 event, held March 8-10 in London.
Winrock President and CEO Rodney Ferguson joined a group of carbon market experts there to discuss the future of carbon pricing, which includes mechanisms such as cap-and-trade and carbon taxes, as a means to slow climate change. In carbon pricing schemes, costs are applied to greenhouse gas emissions to encourage polluters to reduce combustion of coal, oil and gas ─ the main drivers of climate change.
Panelists at the annual thought leadership gathering agreed carbon pricing can be an incredibly effective tool to fight climate change ─ if its value is understood by both the private and public sector, and if acceptance of carbon pricing as a basic cost of doing business scales rapidly. And as Ferguson pointed out: only if the pricing system is measurable, transparent, and science based. Market-based approaches such as cap-and-trade can more efficiently deliver greater emission reductions faster and at lower costs; command and control regulation and taxes are not as efficient as markets in terms of results and costs – and they are difficult to implement, especially in countries like the U.S., Ferguson noted.
Influential Financial Times columnist Vanessa Houlder, who has written extensively about carbon pricing and markets for the London-based international business newspaper, moderated the panel. She opened with a simple-sounding question: What does carbon pricing mean to you?
"For us at Winrock, and for our affiliate, the American Carbon Registry, [carbon pricing] is the product of an equation," Ferguson answered. "The price is less important than the integrity of the variables," he added, noting that standardization of carbon pricing across governments, corporates and consumers is key for carbon pricing to achieve impact and scale. "But at that core of that carbon price you must have scientific integrity. We've talked a lot about the price to corporates and who's going to bear that cost. But let's not forget that the cost is borne by the environment … and we have no choice but to get carbon emissions and carbon pricing right so we can reduce emissions."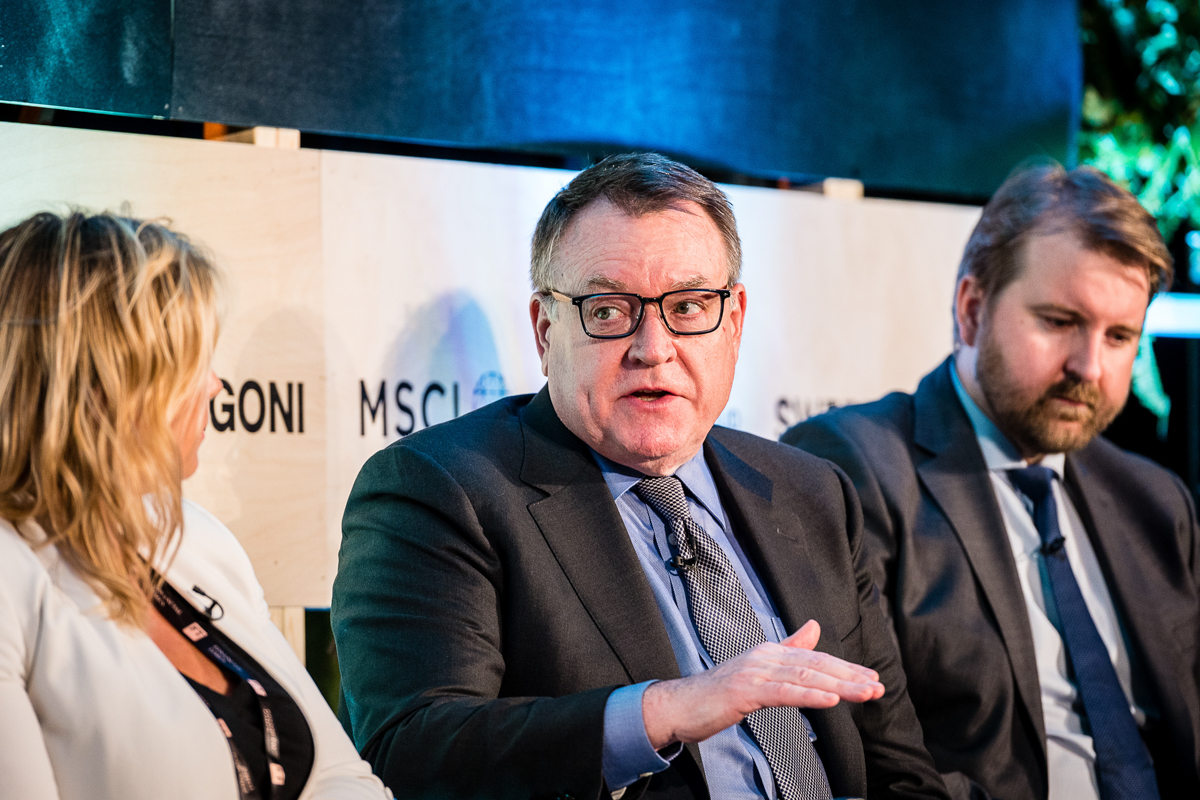 At the live-streamed panel, Ferguson was joined by Marie-Anne Vincent, head of climate finance at Sweep, a climate fintech company, Anders Porsborg-Smith, managing director and partner at Boston Consulting Group, and Fiona Frick, CEO of Unigestion, an asset management firm. 
Houlder asked panelists their opinions on the efficacy of government-imposed carbon taxes in comparison to voluntary carbon credit and trading schemes. Sweep CEO Vincent noted that carbon taxes have proven effective at incentivizing emissions reduction in countries like Sweden, which first imposed such a tax in 1991. "It's now a success … in contrast to France, which did everything wrong," she said, citing that country's 2018 "Yellow Jacket" protests, which were sparked in part by sudden increases in fuel taxes. "It needs to be transparent – people need to know where the money goes."
Ferguson also weighed in: "We are seeing massive interest in voluntary markets, and massive entry into those markets, and that's fantastic. But ultimately what I worry about more are those that will not enter the voluntary market." As the price of carbon increases and as the demand increases from a broader set of companies, there will be a tendency for lower quality, lower cost carbon credits. It is vital for both regulated and voluntary markets to ensure the quality of carbon crediting schemes.
Houlder facilitated audience engagement, including a question about how carbon pricing can incentivize the world's biggest polluters to decarbonize quickly, without pushing costs onto people in regions that are most vulnerable to climate change. Pressure from competitors who successfully reduce their carbon footprints, as well as legal action against large polluters, are two other ways to push for accelerated change, panelists said.
Ferguson added that consumers also play an important role.
"More and more, consumers are beginning to recognize the carbon footprint of companies … and demanding change. That won't come overnight," Ferguson said. Consumers are gradually becoming more willing to pay premiums in exchange for assurances that the products they buy "are, if not carbon free, then on a carbon pathway. And that's increasingly becoming part of the equation."
Winrock works with a wide range of private sector partners on climate-focused initiatives across its portfolio and is advising a growing list of companies in their net zero goals, including Microsoft and Nestlé.   
To learn more about Winrock's work on climate change, click here.