Community members, Liberian government officials, USAID representatives and other stakeholders met in Monrovia to launch the Improved Access to Safe Drinking Water in Liberia Activity at an event organized by Winrock with support from project partner, WaterAid.
The activity launch event included local and national government leaders, private sector representatives, U.S. Embassy officials and others with the goal of generating momentum and building stakeholder buy-in and involvement from the start. The project aims to improve basic water services for 100,000 Liberians in Montserrado and Margibi Counties by strengthening water sector governance, creating scalable models for equitable water service delivery, and mobilizing collaborative action to implement a vision where all Liberians access, use, and demand clean water services.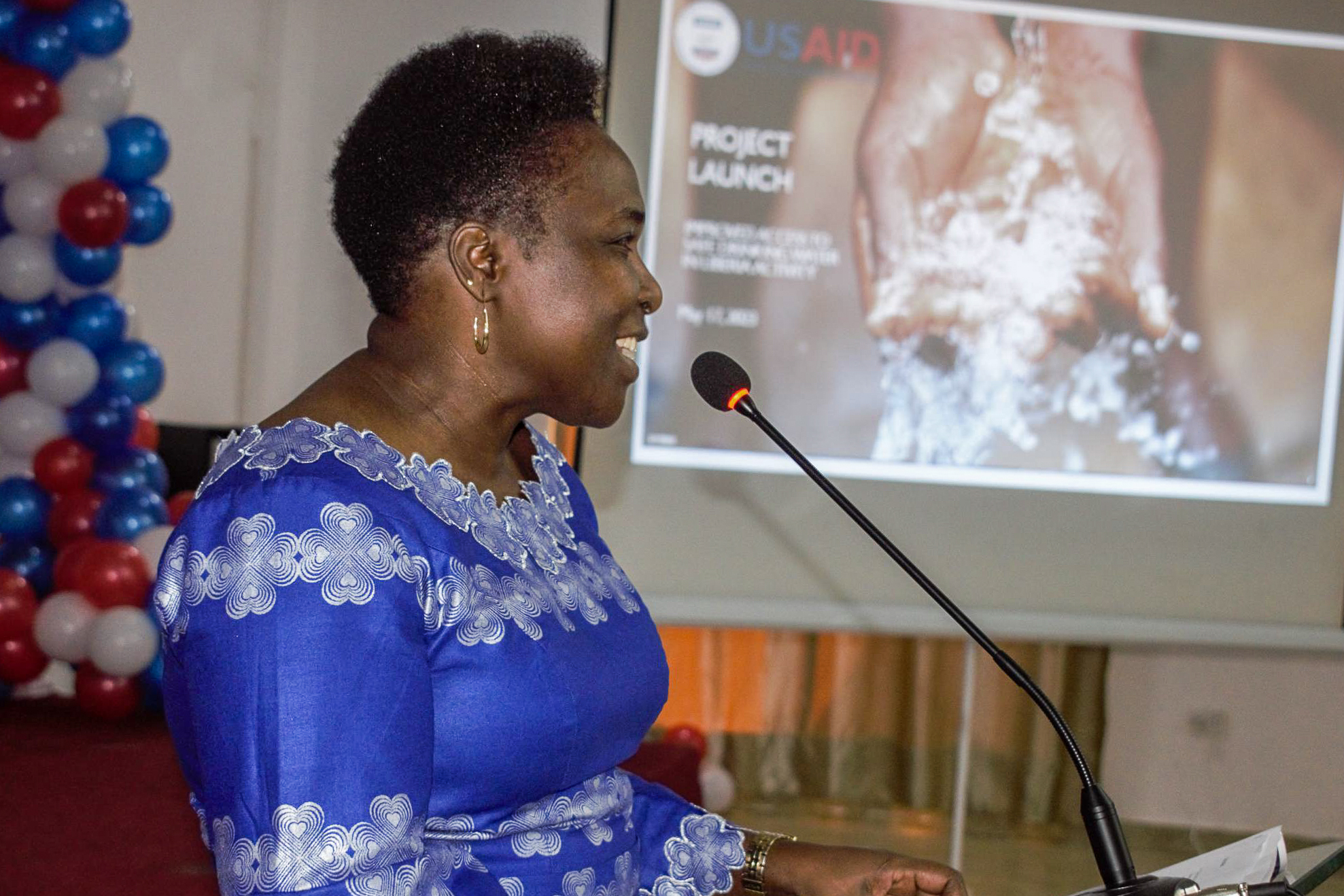 "Water is a fundamental right for every Liberian," said Winrock project Chief of Party Doris Kaberia. "As of today, one out of five Liberians living in rural Montserrado and Margibi Counties still do not have safe drinking water. We still have 40% of water points not functioning. What a timely opportunity it is to have this project funded by USAID."
The activity, which began work in November 2022, will coordinate closely with Liberia's government, private sector, and communities to establish and strengthen sustainable water services through delivery models such as pay-for-use services, where fees are reinvested in the operation, maintenance, and expansion of water systems. It will also support local government and the Liberia Water and Sewer Corporation as it transitions operations and management of three water treatment plants in the cities of Robertsport, Sanniquelle, and Voinjama to private sector management.
Michael A. McCarthy, the former U.S. Ambassador to Liberia, attended the event. He said the activity "will do more than provide the physical infrastructure and other hardware they need to ensure safe water access. It will also focus on how to ensure the long term sustainability of our investments in water. In addressing these challenges, the activity will work with people in the communities that receive water services to co-create solutions for their water problems."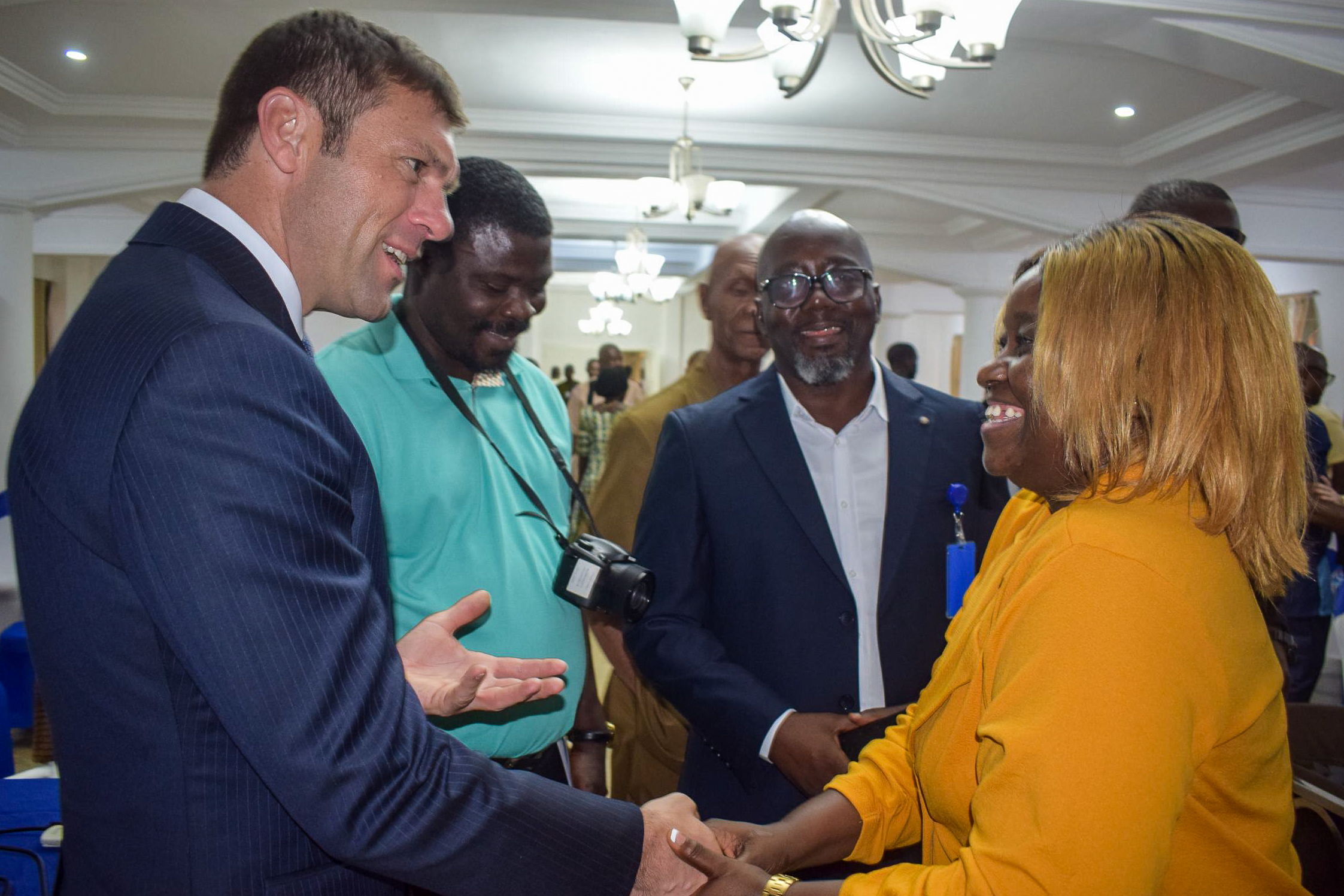 Local and national government representatives at the launch event included the Margibi County superintendent, the deputy minister for urban affairs at the Ministry of Internal Affairs, and Ambassador Bobbi Whitfield of the National WASH Commission. Aaron Sundsmo, Winrock's associate vice president of Agriculture, Resilience & Water, and Jeff Goldberg, director of the Center for Water Security, Sanitation and Hygiene at USAID/Washington, also attended.
"Our strategy to address water security issues in Liberia utilizes a cross-sector, stakeholder driven approach that mitigates risks and invests in more resilient infrastructure," Sundsmo said. "Recognizing the nexus between water, food, energy and political stability, we work together with communities, local governments and the private sector to address short and long term threats to sustainable and secure water systems. Our aim is to ensure the availability, access and safety of water for health, household use and agricultural and livelihood activities."