The U.S. Department of Agriculture (USDA) named Winrock International a partner in the new Climate-Smart Caribbean project, an innovative collaboration between two Caribbean universities, the USDA Caribbean Climate Hub and the Climate Science Alliance.
Partners will share information on climate change science, observed trends, expected future scenarios, and climate adaptation and mitigation solutions both across the region and across various sectors. As part of the collaboration, Winrock will introduce its ECO Games climate adaptation learning tool, which helps communities develop strategies to protect threatened ecosystem services in an engaging and interactive way. Ecosystem services are the benefits to humans provided by the natural environment and from healthy agroecosystems, forests and water sources.
The game to be used in the Caribbean is part of the ECO Games suite first piloted by Winrock in cocoa-farming communities in Northern Ghana in 2018, and later developed as a learning tool through a USAID-funded water security activity intended for communities in Cambodia's Stung Chinit Basin. Community feedback was positive, with participants reporting high levels of interest and engagement, as well as increased knowledge of climate change's effects on food and water security, land use and other issues after gameplay.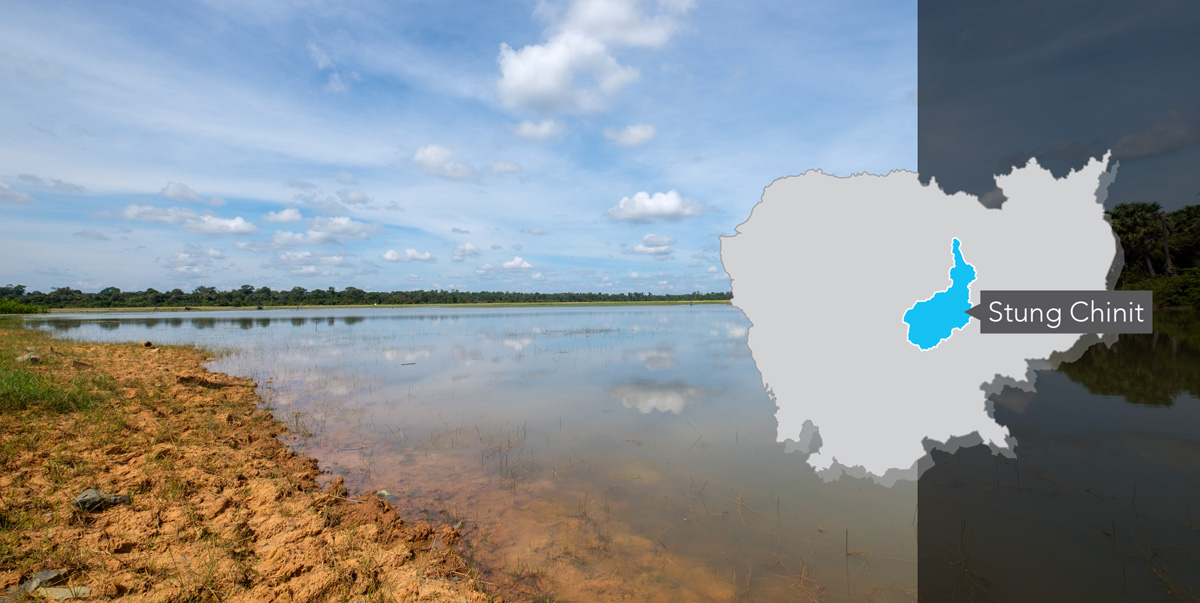 In the game, players split into teams each representing a small local community. They select from a set of land uses and/or water security activities, each providing specific resources and resilience approaches. Over several rounds, players must survive natural disasters and other chance events while maintaining enough resources to meet household needs. Through role play, communities learn to build resilience through their decisions and broaden their understanding of the importance of sustaining ecosystem services. The games improve long-term community well-being by encouraging participation in decision-making and increasing environmental and climate literacy.
"Islands across the U.S. Caribbean have already witnessed devastating impacts of climate change, and there is an urgent need to build adaptation capacity in local communities," says Winrock's Sophia Simon, senior ecosystem services analyst. "Our team is excited to do just that through a new iteration of Winrock's ECO Game focusing on the U.S. Caribbean, which will strengthen resilience to climate change and improve community decision making."
Partners include the Cooperative Extension Services departments of the University of Puerto Rico and the University of the Virgin Islands. Winrock will introduce the ECO Game across islands that are part of the U.S. Virgin Islands (including St. Thomas, St. John and St. Croix) and Puerto Rico (on Vieques and Culebra).
According to the U.S. Environmental Protection Agency, the Caribbean Sea and North Atlantic Ocean surrounding the U.S. Virgin Islands and Puerto Rico have warmed by nearly two degrees since 1901, and sea level has risen almost an inch every 10 years. These islands are particularly vulnerable to the climate crisis due to their large coastal populations, geographic location and isolation. Increased temperatures and changes in rainfall also impact tropical biodiversity in the region. In the past two decades, tropical storms and hurricanes have intensified and disrupted livelihoods and agricultural production. In late 2020, Hurricane Isaias battered Puerto Rico, depriving communities of water services amidst a drought, and causing $47.5 million in agricultural damage.
A shortage of detailed, science-based information about climate change including specific, community-based adaptation and mitigation measures has been cited as one of the greatest barriers to increased climate action in the islands.
In addition to the ECO Game, the USDA project in the Caribbean will help to organize a task force to identify and improve soil health, promote ecologically sound and cost-effective practices that support community-based goals to reduce GHG emissions, and increase resilience to climate shocks by promoting sustainable agriculture and reforestation. Partners will develop workshops in English and Spanish to highlight local examples, key tools and resources to address climate change in land management and climate communication, including K-12 teacher training.