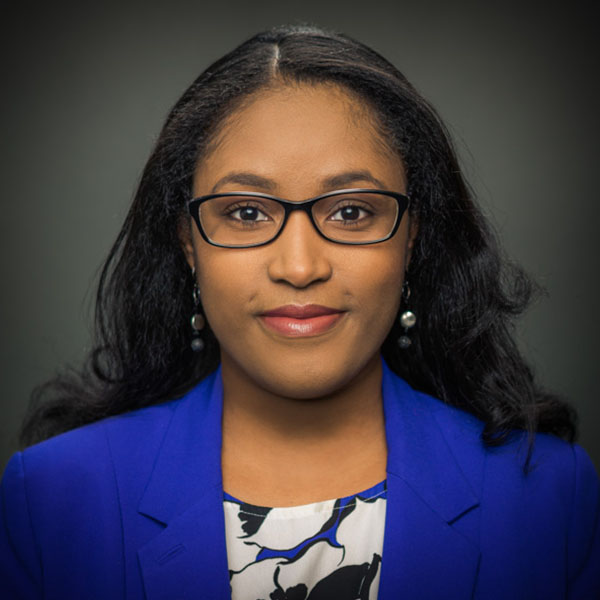 "I grew up in a family with 56 women and four men. So essentially, we had a whole lotta moms and not a lot of  dads" Winrock's Chauncey Holloman Pettis told the crowd at The Yarn, an organization that uses the power of storytelling to build understanding and human connection in Little Rock, Arkansas.
"This left the women in my family with a problem: How do they earn a living yet be present enough to fill the role of two parents? So, I am a fourth-generation entrepreneur. I grew up in and around countless family businesses owned by strong black women, including my mother."
Pettis said it wasn't until she started her own company that she realized her mother had spent her life shaping and honing the skills required to own a business successfully through everyday obstacles and occurrences. "The main thing I want to get across," Pettis said, "is that an entrepreneur doesn't necessarily have to be born or made but is something that can be cultivated."
When Pettis, director of the Arkansas Women's Business Center at Winrock International (AWBC), was 15 years old, she had an idea. She was looking for a greeting card for her friend's birthday and couldn't find one she liked. So Pettis told her mother, "I want to start a line of greeting cards for black teenage girls." And her mother said, "Give me a business plan."
Pettis didn't really know what a business plan was, but she looked it up, created one — and that became the basis for Harlem Lyrics, a greeting card company Pettis started that has now grown into an integrated line of Afrocentric cards, school supplies and apparel that have been sold in Kroger's, Walgreens, Macy's and many other retail establishments.
"If a 16-year-old can present a company that ends up getting so big and becomes successful, I truly believe entrepreneurship is the way out of so many social justice barriers that have been put in place," Pettis says. "I wanted to tell my story to empower as many women as possible across the state of Arkansas that you can accomplish a dream, you can jump out there and do it. And even if setbacks happen, anything is possible."
Pettis is doing just that through the AWBC, which helps women-owned small businesses start, grow and compete in global markets by providing training, counseling and access to capital. AWBC's Momentum program, a first-of-its-kind business accelerator targeting minority women in Arkansas, has led to the launch and expansion of 10 new minority woman-owned businesses in the state.
You can watch Pettis here.