They're hiding in plain sight: a broken old pumpjack in the distance off the highway, an ancient rusty valve head in the middle of a barren field. Unplugged, inactive, ownerless and leaking, tens of thousands of orphaned oil and gas wells dot landscapes across the U.S. and Canada. They're so common, it's easy not to notice ─ or even, to forget they're out there.
Yet those abandoned, unsealed oil and gas wells are huge contributors to climate change: cumulatively, they emit millions of tons each year of methane, a potent greenhouse gas, according to the U.S. government.
Winrock's ACR is developing solutions, including incentivizing increased investment in properly sealing old, orphaned wells through carbon credits issued in exchange for prioritizing and plugging the worst leakers.
"Methane remains in the atmosphere for about 12 years and absorbs a large amount of solar radiation during that time, so addressing methane immediately and preventing it from entering the atmosphere is going to have an immediate net benefit," said Maris Densmore, ACR's director of industrial solutions. Densmore recently led a webinar to introduce ACR's peer-reviewed methodology ─ the world's first ─ for quantifying, monitoring, reporting and verifying GHG emissions reductions and removals that result from plugging orphaned oil and gas (OOG) wells in the U.S. and Canada.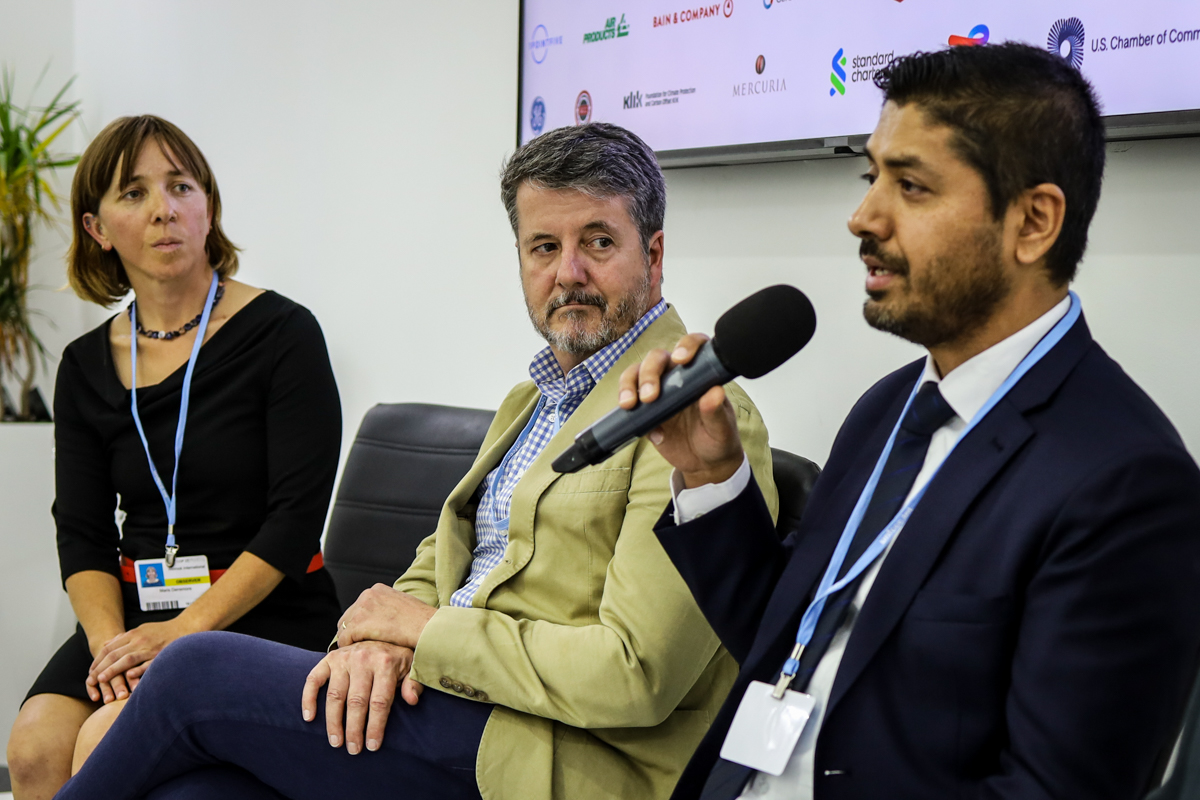 The methodology lays out eligibility requirements and the accounting framework for the creation of carbon credits from reduced methane emissions resulting from plugging OOG wells in the North American countries – both of which are among the world's largest GHG emitters. Around 100 people tuned in to the ACR webinar to learn how companies and organizations can get involved, and how to apply for and obtain verified carbon credits in exchange for plugging orphaned wells.
At the webinar's outset, Densmore emphasized the high stakes: "It is estimated that 10 to 25 percent of the warming that we've already seen in the atmosphere is due to the increased level of methane in the atmosphere." The U.S. Environmental Protection Agency has reported that methane emissions from abandoned wells, of which orphaned wells are a subset, release up to 20 million tons or more of CO2 equivalent per year. The Environmental Defense Fund has mapped 120,000 orphaned wells in the U.S, alone, noting that such wells also leak toxic chemicals into air and groundwater in addition to contributing to climate change; they can degrade soils, damage ecosystems and pose explosion and fire risks.
While oil and gas operators are required to plug wells when they are done using them, more than 160 years of oil and gas production left an enormous number of orphaned wells in the U.S. and Canada with no operator of record. In such cases, responsibility for plugging falls to states or provinces, federal agencies or Native American tribes, all of which historically have lacked the funds needed to address the problem in a meaningful way. 
Plugging orphaned wells is expensive ─ ranging from $75,000 to more than $1 million for a single well according to the Environmental Defense Fund. It's also complicated, in part because many lack solvent owners or operators. Though some U.S. government funding is available to plug such wells, the amount is inadequate, with the funding gap estimated to be tens of billions of dollars.
"The ACR methodology is designed to address the enormous gap in the existing resources to plug orphaned wells," ACR Executive Director Mary Grady said in a news release before the webinar. "It is intended to incentivize the plugging of leaking oil and gas wells in the U.S. and Canada, creating a pathway for carbon markets to help finance this activity for maximum climate impact."
Developed in partnership with McGill University's Dr. Mary Kang ─ one of the world's foremost experts on the topic ─ the new ACR methodology addresses carbon credit eligibility and accounting for plugging orphaned wells. During the webinar, Densmore emphasized the importance of focusing on orphaned wells that emit the highest volume of methane, because they have an outsized impact on climate change.
"By measuring the methane emissions, we are able to quantify the climate benefit of plugging the well," Densmore said. "Not all wells are leaking. This methodology helps prioritize which wells, of the hundreds of thousands (or more) of orphaned wells that exist, need to be plugged first."
While the locations of many of orphaned wells are known, there is a significant backlog in capping them due to lack of resources, equipment, and experienced personnel. And though roughly $4.7 billion in funding is available through the REGROW Act (part of President Biden's 2021 Infrastructure Investment and Jobs Act), there are an unknown number of undocumented orphaned wells that states and provinces have no records for that may also be leaking.
Carbon markets can provide financial incentives for additional action that complements other private, philanthropic, state and government-led initiatives. While carbon credit purchases may be enough to cover the full costs of capping some wells, most funding will be supplemental to additional state, non-profit and federal funding for well capping.
Under the new ACR methodology, eligible orphaned wells must be in the U.S. and Canada and meet other specific criteria, including emitting methane with no regulatory requirement to prevent release and having no designated operator. Approved operators must retain a qualified emissions specialist to measure volume and concentration of gas released, along with field and weather conditions at the site. Plugging is conducted in accordance with regulations of the appropriate local jurisdiction, and a final measurement sample is required to ensure cessation of methane emission.
All ACR-developed methodologies undergo meticulous screening, including a public comment period and scientific peer review, with comments addressed and reviewed before publication.
ACR is set to publish a user-friendly guidance document for project developers on how to register an OOG project, the types of eligible equipment and documentation required.
Watch the full ACR webinar here.