It took Chea Daneth, 22, only one week to find a receptionist job in Phnom Penh using Bong Pheak, an innovative internet-based employment service for low-skilled and unskilled factory, construction and hospitality workers. The service, created as part of USAID's Cambodia Countering Trafficking-in-Persons program, implemented by Winrock, works by combining different technologies like the web, Facebook and automatic phone calls to reach potential workers who may not have the ability to apply for a job in more traditional ways.
Daneth operates the front desk of the Diamond Twin Tower Residence building, keeps it clean, and works closely with his supervisor, Then Kve, who says he's happy with Daneth's performance. "He is fast-working and has a good understanding. He is very friendly and if someone is busy, he can help others, he cooperates well."
Launched in October 2016, Bong Pheak has helped more than 3,000 Cambodians find work. The platform has more than 255,000 followers on Facebook, and employers post between 200 and 800 opportunities a month.
Bong Pheak works with low-skilled and unskilled workers to ensure that those vulnerable to trafficking will earn decent wages at home and won't be tempted to leave the country.  The ASEAN Information and Communication Technology Awards recognized Bong Pheak as 2017's most important technology-for-development initiative in ASEAN. Winners were selected by a panel of regional business and innovation specialists.
Sreyhorng Hak, 20, from the Muk Kampoul district of Kandal province, found her very first job through Bong Pheak — working as a service provider at the Mellow Café in Phnom Penh.
"The Bong Pheak website is a very easy tool for job searching," she says. "No need to spend much time to apply. I could attach my CV with the application form." (Job applicants can also create their own CVs for free on the Bong Pheak website.) Hak has worked at the Mellow Café for about five months. She is combining work with school, which she pays for in part with her café salary. She also sends money home to support her family.
"The best way to prevent human trafficking is to provide people at risk of being trafficked with livelihood opportunities and access to local jobs," Winrock human trafficking expert Sara Piazzano told Reuters, which ran an article about Bong Pheak shortly after it was launched.

Long Chenda, 27, found her Phnom Penh furniture sales position from a friend who shared the job announcement through Facebook, which is exactly the type of employee that Bong Pheak has won plaudits for placing.
Chenda was studying at the university until she had to drop out due to family finances. She came back to Kandal Province and sold food out of her parents' home. At first her parents didn't want her to work in the city, but eventually they relented.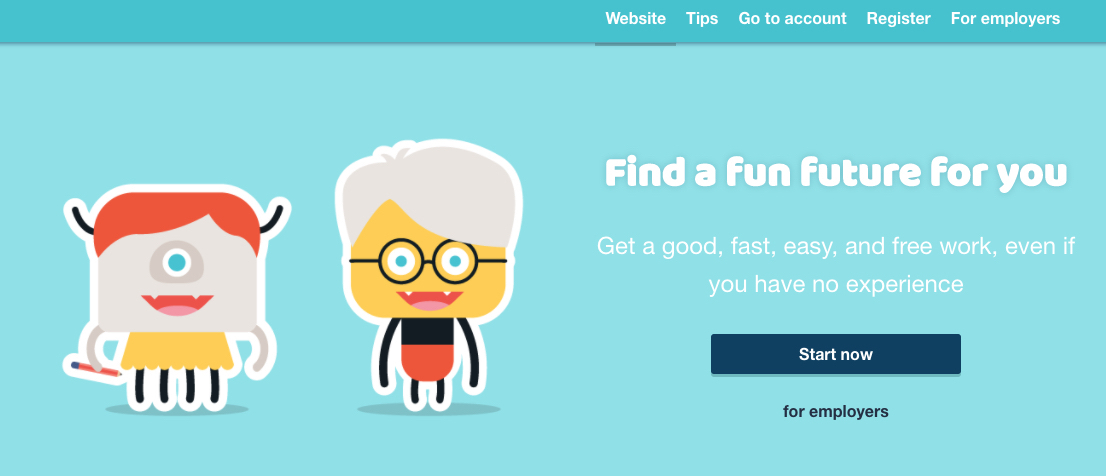 Chenda now works nine hours a day, six days a week and gives half her salary to her parents. Her commute is long and involves a ferry ride. But she's glad to have the job. "I feel happy after I make a sale," she says.
"In the future I want to learn skills like tailoring. I want to open my own tailor shop," says Chenda, who feels that this job is moving her closer to that goal.
Daneth would like to have his own business, too. "I want to have a small restaurant and serve fast food and cocktails," he says. But for now, he is content. "If you want to find a job," he says, "go to Bong Pheak."