Standing in front of Ben & Jerry's in downtown Houston, Texas, I was in awe of the mural before me. With my cone in hand, I read the words summing up my weekend: "Justice for one. Justice for all," was painted on a sign held up by a child at the wall-sized storefront.
Justice — environmental justice — was the focus of the 2022 Society of Environmental Journalists (SEJ) conference I had just participated in, which showcased the importance of ensuring equity in climate and energy work, as well as in efforts to protect our oceans and coasts.
In the mural, 4-year-old Zenith Adams stood firm in a yellow T-shirt labeled "H", near six other children representing the U.S. They depicted different sizes, shapes and colors, and the letters on their shirts together spelled out the word "Hueston." Another girl in the mural held a sign that said, "All flavors are created equal." The mural's meaning melted my heart ─ and my ice cream.
As I turned around to snap photos of the vibrant art, Reginald Adams, one of the five muralists, happened by and introduced himself. He pointed out the portraits of his oldest child, 21-year-old Jahlani, rallying with his arms raised beside his youngest son, Zenith. Adams explained that all the muralists — Abimbola Samson, KaDavien Baylor, Joshua Bennett and Mathieu Jean Baptiste — had included images of their children or people they knew from their communities in the painting.
The mural ─ and this happenchance meeting ─ brought home the importance of what I learned in Houston. As a member of the communications team, I've had the privilege of writing about some of Winrock's incredible environment and climate action projects around the world, from peatlands protection in Indonesia to the Climate-Smart Caribbean project, as well as our water access and sustainable land use activities in the Sahel. Ben & Jerry's ice cream was a plus, but meeting Adams on the street, and hearing the impassioned presentations of climate and environment researchers and storytellers at the conference, inspired and fortified my resolve to tell stories about Winrock's work and approaches that incorporate equity, diversity, inclusion and leadership from the communities where we work.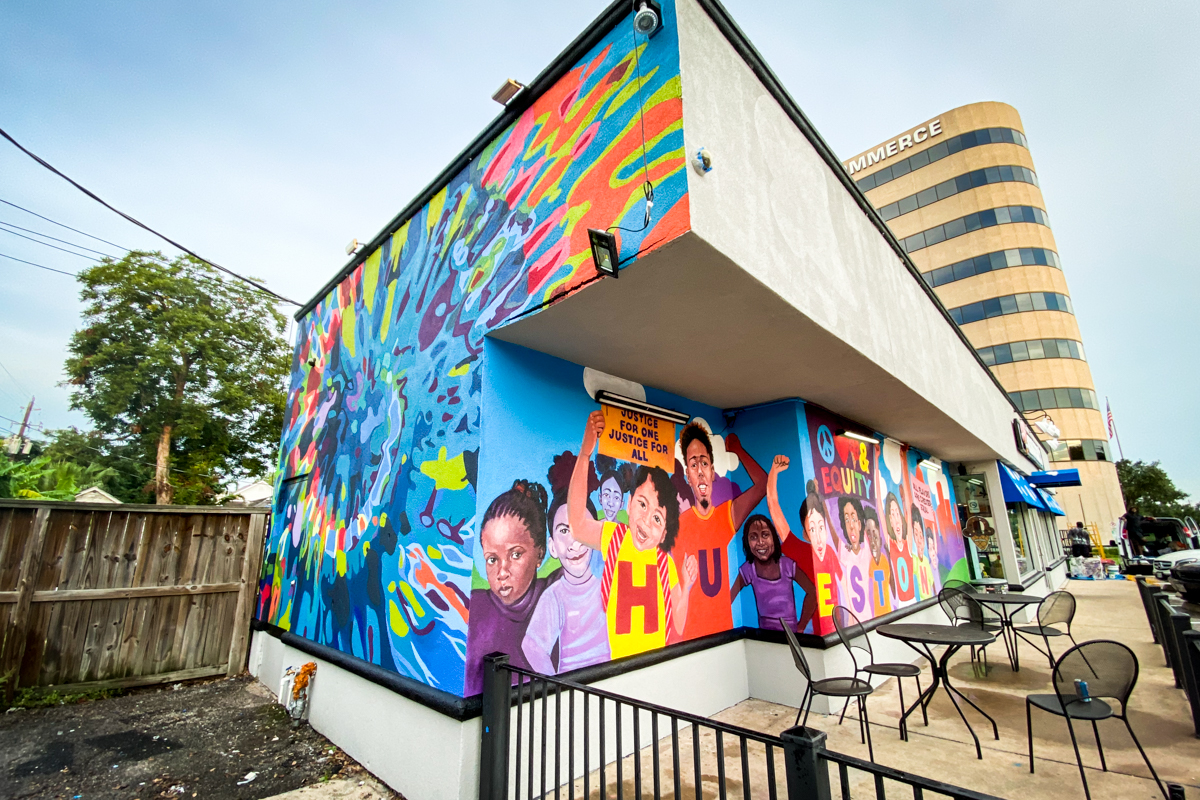 According to the U.S. Environmental Protection Agency, environmental justice is defined as the "fair treatment and meaningful involvement of all people regardless of race, color, national origin, or income concerning the development, implementation and enforcement of environmental laws, regulations and policies. Fair treatment means no group of people should bear a disproportionate share of the negative environmental consequences resulting from industrial, governmental and commercial operations or policies." In a nutshell: all human beings have a fundamental right to live in a healthy environment ─ a concept that Dr. Robert Bullard, an author and professor at Texas Southern University, who is known as the father of environmental justice, has advocated for since the 1970s. Bullard was the keynote speaker at this year's SEJ conference and his presentation remained uplifting and eye-opening.
Bullard's path to becoming a transformational leader, advocate, professor and author of nearly 20 books was not one he originally sought out. Bullard was drafted into the U.S. Marine Corps before he obtained a bachelor's degree in government and later, a Ph.D. in sociology. His wife, attorney, Linda McKeever Bullard, recruited him to activism while helping Houston residents organize to fight a plan to place a municipal landfill in their neighborhoods. Robert Bullard was brought in as an expert witness. He had conducted a study finding that all city-owned garbage dumps and three out of the four private-owned landfills in the city had all been placed directly inside Black neighborhoods, despite Blacks comprising only 25% of the city's population.
They lost in court, but the battle sparked new conversations and inspired him to become a full-time environmental and social advocate. He traveled across the country to pitch a book about the landfill case called "Dumping in Dixie: Race, Class and Environmental Quality." The book included case studies from across the American South and exposed the huge differences between the environmental health hazards imposed on communities in marginalized areas compared to non-minority communities. Published in 1990, it was the first book to recognize the convergence of the environmental and social justice movements in the U.S.
"America is segregated, and so is pollution," Bullard said at SEJ.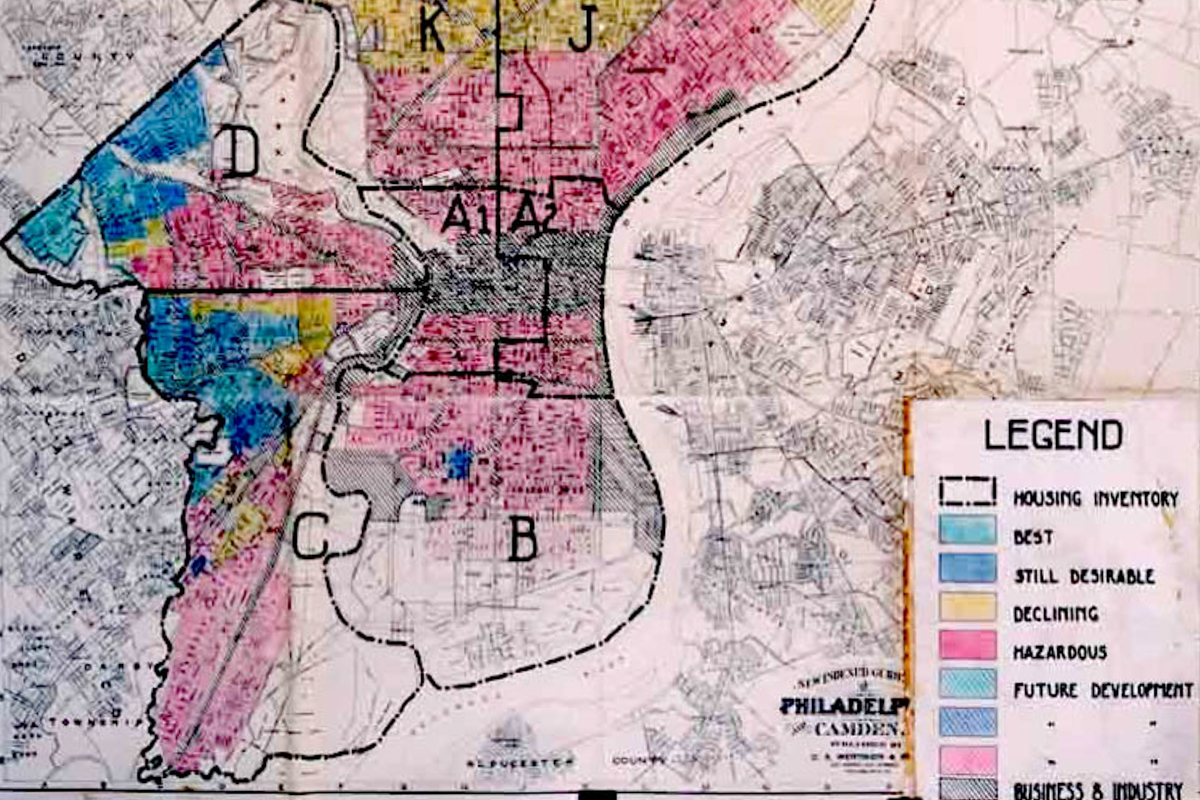 The first approach to addressing environmental inequity — as encouraged by members of one of the SEJ panels, including a frontline community member — was the answer I least expected: don't take immediate action; understand the situation first. In a session I attended called "Reporting from the Front Lines of Climate and Energy," several accomplished journalists and speakers, including one of CNN's top climate writers, stressed the importance of listening, learning and reflecting prior to jumping in.
"There's this critical importance of the fact that those communities are on the frontlines of fossil fuels and increasingly the climate crisis and have been for decades — in some cases, since the beginning of the fossil fuel era for 150 years," said Antonia Juhasz, energy and climate author, investigative journalist and lecturer. "They have the expertise, experience, the solutions that have always been there and been present, primarily marginalized communities and communities of color and women, who have been putting them forward for decades but have not been listened to and are increasingly being listened to."
Juhasz was joined by Halle Parker, the coastal desk reporter for the New Orleans Public Radio station WWNO; Juan Parras, executive director of Texas Environmental Justice Advocacy Services and Rachel Ramirez, climate writer for CNN.
Winrock's own Core Values establish support for equity within our own and our partners' (work) environment. Although we may not defeat climate change in a day, we can hold onto these values by tuning into the Earth and its inhabitants, especially those experiencing the "first and worst" impacts, either in frontline or marginalized populations. Building trust and equitable, two-way relationships by facilitating community-led solutions and by honoring the community's and the land's heritage, must be paramount.
By using a collective impact approach, Winrock can – and does ─ help communities to identify the obstacles facing frontline or marginalized inhabitants and act based on self-education. Examples of this approach abound, ranging from the current USAID Reducing Pollution project, which has engaged participants from across Vietnam's government to analyze air and plastic pollution issues, and create data-based action plans, to our recently-concluded Vietnam Forests and Deltas project. That activity responded to environmental change and strengthened livelihoods by working with communities to introduce climate-resilient farming approaches to more than 30,000 farmers. This work is critical in a country ranking fourth highest in the number of pollution-linked deaths in the Western Pacific, according to a 2017 report by the Global Alliance on Health and Pollution.
"The way I see it is that justice, fairness and equity must drive all solutions when it comes to this crisis," Bullard said. "The urgency of right now is probably more urgent for those populations, for those communities and nations that have contributed the least to the problem."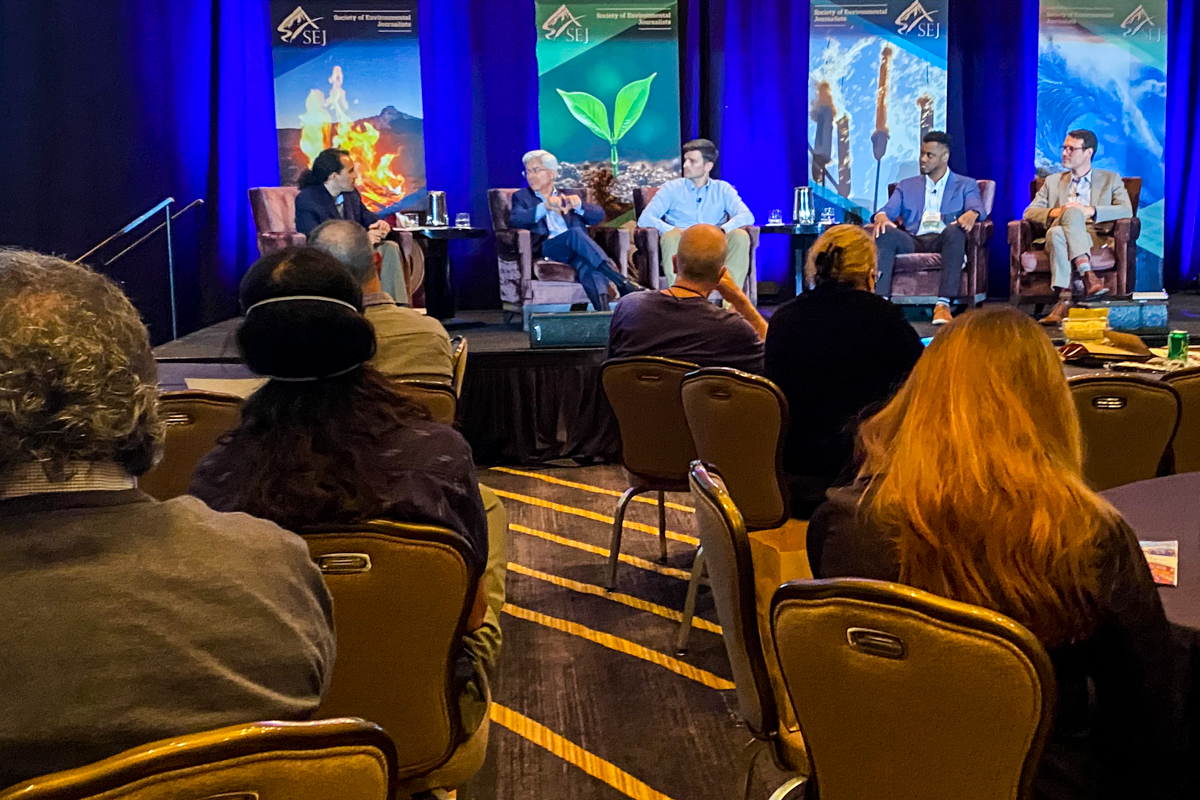 Community-led collaboration allows Winrock to enact policy change and development with extensive research and data assessments. In 2018, Winrock improved the planning and management of nearly 1.3 million hectares of Cambodia's forests with the Watershed Ecosystems Tool developed by the USAID Supporting Forests and Diversity project. The tool was created with, by, and for the people of Cambodia to address their needs of protecting biodiversity while anticipating the changes in pollution, greenhouse gases, water and nutrient availability, prompting land-use maps in local government to observe best agricultural management practices.
Ensuring farmers, diverse community-based organizations and stakeholders have a voice in areas where climate issues are the most challenging is a step in the right direction.
On the islands of the southwestern Pacific Ocean, where deforestation is rampant, Winrock is collaborating with communities through the Strengthening Competitiveness, Agriculture, Livelihoods, and Environment – Natural Resource Management (SCALE-NRM) project funded by USAID. SCALE-NRM addresses the dynamics that drive uncontrolled logging in Malaita, the most populous of the Solomon Islands, by building mutually accountable partnerships needed to protect the island's forest resources.
Global Forest Watch reports that the Solomon Islands have lost 130,000 hectares of humid primary forest, making up 64% of its total tree cover loss from 2002 to 2021. The project supported development the Malaita Provincial Government's new Forest Business License Ordinance, and is working with tribes and communities at the village level in Malaita to derive livelihood co-benefits from forest conservation by setting up a new Payment for Ecosystem Services system. The system enables communities to control and manage the use and protection of Malaita's forests, through a Forest Development Fund (FDF) grants program funded by USAID. These approaches will have a sustained impact on the reduction of greenhouse gas emissions while strengthening communities' climate change mitigation and adaptation capacities. Recently, the project engaged existing farmer and tribal associations in Malaita to share information on grant applications for FDF.
These are the kinds of stories I am eager to cover from Winrock and our partners – those that highlight listening and responding to communities' needs to gain equitable environmental balance. In the face of overwhelming "climate anxiety" and "doom and gloom" news, these stories can serve as examples and calls to action. They challenge us to be mindful of our intentions involving the Earth and all its inhabitants.
Outside Ben & Jerry's, as I thanked artist Reginald Adams for his work on the powerful mural, he returned the gratitude to me for contributing to the environmental justice movement. Now back in Arkansas, I'm informed, inspired and ready to tell stories showing Winrock's impact on humankind and our planet.