The global economy has been battered by COVID, the war in Ukraine, and extreme weather caused by climate change that has withered crops and flooded entire food-producing regions in Africa and Asia. The resulting humanitarian crises, supply chain breakdowns and inflation have affected people everywhere. But smallholder farmers and agribusiness owners in low-income countries are among the hardest hit. Their often-meager profit margins are closely tied to the availability and costs of inputs, especially for fertilizer and fuel.
Inputs shortages and increased costs have a cascading effect on the world, including on food security.
When farmers can't afford to fertilize fields, yields diminish. If they can't afford fuel to run tractors or threshers, pump water or truck their harvests out, less food is available for consumption ─ and prices for commodities that do make it to market become inflated. The World Bank recently reported that the war in Ukraine contributed to a record high in March-April 2022 for its Food Commodity Price Index – a broad increase in commodity prices that began in 2020 due to supply chain problems and rising demand. Food prices are expected to rise about 20% globally before the end of the year, according to the bank's projections. These and other factors have prompted warnings about the prospect of famine in Africa and other parts of the world.
As smallholder producers and others who make their living from agriculture face increased economic uncertainty, Winrock International, which implements Feed the Future activities funded by USAID in Africa and Asia, is pivoting to provide support.
In both Nepal and Nigeria, FTF project teams are adapting their approaches and planning in collaboration with farmers, entrepreneurs, government and other stakeholders, drawing on knowledge gained during prior implementation and expanding on what works best.
In Nepal, the FTF Knowledge-based Integrated Sustainable Agriculture in Nepal II (KISAN II) activity, which began in 2017, received a $4.5 million award from USAID in September drawn from special congressional funding aimed at addressing food insecurity caused by the war in Ukraine. The extra project funds will be used specifically for a range of rapid-response activities, including expanding access to irrigation technology for tens of thousands of farmers, as well as helping producers diversify food production to include more high-value products that can be grown with less fertilizer.
The KISAN II activity has already begun working to boost productivity and incomes for a planned 35,000 households directly affected by the looming global food crisis caused by war in Ukraine. The project will start by expanding access to improved irrigation in the most vulnerable farming communities, while working to diversify and intensify production of rice, maize and high-value vegetables to offset projected losses in yields caused by the global fertilizer shortage in upcoming growing seasons.
The adaptive approach in Nepal was based in part on KISAN II's own research, which indicated that farmers among its target communities were facing a 15-20% reduction in yields caused by reduced access to fertilizer ─ a potentially devastating blow to livelihoods in a country where 39% of the population earns $3.20 or less per day.
As a mitigating measure, "improved irrigation will enable farmers to adopt diverse production strategies, including growing three crops of off-season vegetables, cultivating early maize, or producing two seasons of rice," said Alexis Ellicot, KISAN II's chief of party. "The data supporting this approach is clear: we've seen that KISAN II farmers who used irrigation to produce three crops of vegetables have earned 97% more in sales than those growing vegetables over just one season without improved irrigation." Potentially high-value vegetables that can be grown in the off-season include cabbage, cauliflower, cucumber, tomato, onion, and chili.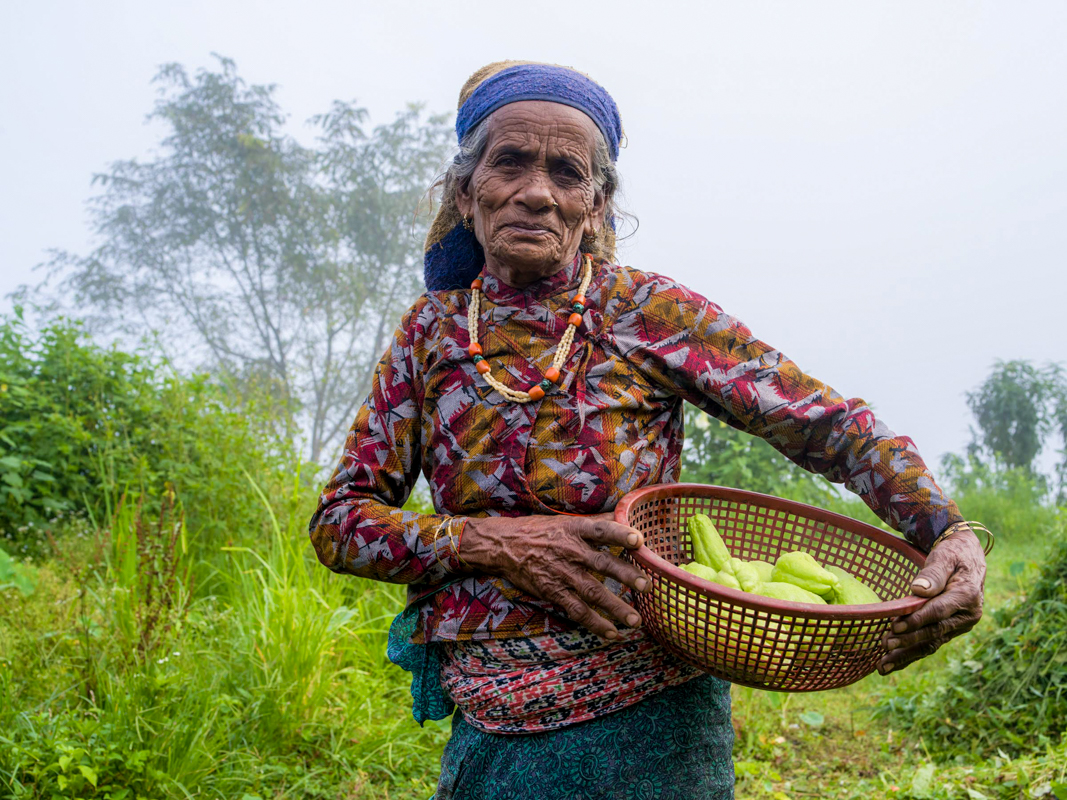 In addition to addressing the short-term needs of farmers affected by fertilizer shortages and price volatility, improved access to irrigation will increase resilience to the impacts of climate change, both during Nepal's long dry season, and during the increasingly common dry spells that are now negatively impacting productivity during wet seasons.
The expanded work in Nepal will prioritize irrigation for households that are most impacted by the Ukraine conflict, especially women – who are increasingly becoming successful agri-entrepreneurs with KISAN II support – as well as youth, and members of marginalized groups. Technicians will train community-based irrigation groups in repair and maintenance of the irrigation schemes, and link groups to dealers and local, private sector repair technicians to ensure that investments are sustained through access to spare parts and maintenance service. The funding will also enable KISAN II to work with partners to explore use of green manure and fertilizer alternatives to improve soil nutrition as the supply of imported fertilizers dwindles, especially for rice production. Conservation farming practices including vermi-composting, expanded mulching and use of greenhouses for off-season vegetable production, as well as no-till land preparation practices will be promoted.
"With the Additional Ukraine Supplemental Appropriations funding from USAID, Winrock can quickly shift to help thousands of additional farmers in Nepal to obtain and maintain expanded irrigation systems, as well as boosting market-led diversification of farm production, will protect agricultural livelihoods in Nepal," said Aaron Sundsmo, associate vice president of Winrock's Agriculture, Resilience and Water group. "We know fertilizer shortages and price increases are coming; fuel prices have already gone up. That means the cost of maintaining even small farms will rise, affecting farmers and impacting food security around the world. Instead of reacting when it's too late, this additional funding enables us to proactively work with our partners to address problems. It's also enabling us to expansively promote adoption of climate-smart, sustainable solutions that are market-led and scalable."
Supported by KISAN II, some small-scale farmers like the Rana family in the Palpa District of Nepal had already begun transitioning to new climate-friendly methods and diversifying their businesses. The Ranas built greenhouses to protect a wider variety of crops from more extreme weather, added a poultry enterprise to their business, and are experimenting with new crops that require less water. They've increased both yields and incomes, and are now helping other farmers in Nepal learn about and adopt climate-smart practices.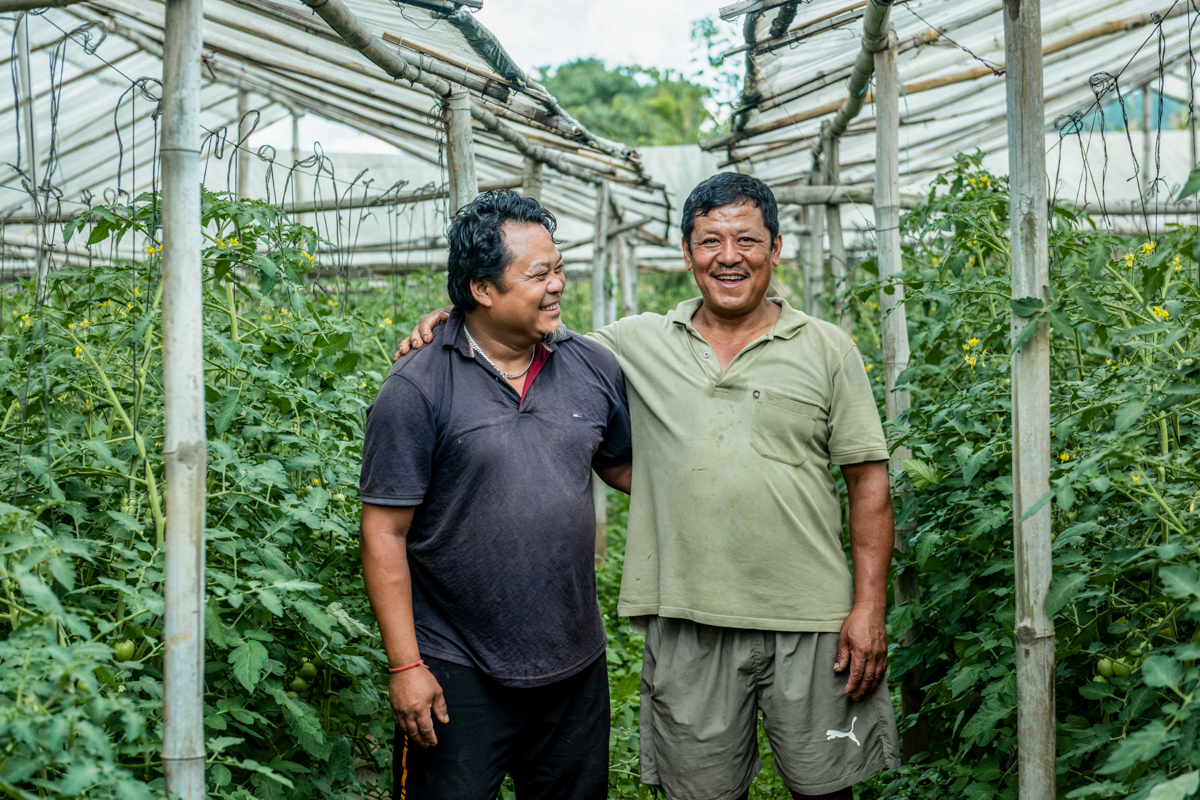 On Africa's west coast, farmers and agri-entrepreneurs in Nigeria working with the FTF Nigeria Agriculture Extension and Advisory Services (AEAS) activity also are adapting to a new normal that includes prolonged reduced access to chemical fertilizers and steep price hikes for fuel and other inputs.
Leaders and partners of AEAS, implemented by Winrock, are actively planning adaptations that lean on what the project, launched in mid-2020, has learned about the cost-effectiveness of using bio and organic fertilizers compared to more expensive chemical fertilizers. Prior to the outbreak of war in Ukraine, the project conducted market analyses that demonstrated profit margins up to 45% higher for rice, maize and soybean farmers who used natural fertilizers, compared to conventional fertilizers. Organic fertilizers contain plant or animal-based materials like cow manure that are produced from naturally occurring processes, while biofertilizers contain live biomass or dormant cells of effective microbial strains.
"The war in Ukraine has changed the landscape and the outlook for farmers everywhere, and West Africa is no exception," said Ben Odoemena, AEAS chief of party.
"The good news is that we've already collected evidence on how to combine technology and new, cost-effective extension practices to help farmers resiliently cope with the sudden surge in costs and the reduced access to chemical fertilizers," Odoemena said. "For example, we've learned that soybean farmers who adopt optimal natural fertilizer packages combined with improved seed experienced a 149% increase in productivity, while maize and rice farmers realized 42% and 35% increases in productivity, respectively."
Expanding both supplies and applications of biofertilizers can provide farmers with a cost-effective substitute to chemical fertilizers without compromising productivity. Preliminary analyses of optimal biofertilizer application by rice farmers in AEAS target communities, for examples, indicated a 48% return on investment, compared to 15% from use of conventional fertilizers, according to studies conducted by the project.
The AEAS activity is also planning a range of other adaptive activities to help farmers cope with economic volatility while exploring market-driven approaches to boost production and profitability.
Those include facilitating forums for local organic fertilizer producers, agri-entrepreneurs, government extension agents, and others to strategize how to enhance natural fertilizer production and improve distribution to smallholders. Another proposed activity includes the bundling of organic fertilizers together with other improved practices already vetted by the activity, such as the use of improved seeds, and then assessing the ability of the project's network of 612 agri-enterprises to successfully market and deliver the bundled technologies. In collaboration with the Nigeria Institute of Soil Science, AEAS is also promoting use of soil testing kits by micro, small and medium enterprises to improve cost-effectiveness in the use of biofertilizers by smallholder farmers.
The Nigeria activity also plans to use technology, including a mobile application called RiceAdvice, as well as video-based extension tools, to share information about the cost and efficiency benefits of using organic fertilizer, both as a standalone practice and when bundled with other practices. Under the revised plans, AEAS would work with agri-firms across seven states to support up to 150,000 smallholder farmers to adopt improved fertilizer practices.
If successful, suppliers would help expand market linkages to additional enterprises in other USAID project coverage areas, with the goal of reaching an additional 200,000 farmers.
In addition to programs in Nepal and Nigeria, Feed the Future works directly with 10 other partner countries in Africa, Asia and Latin America to make long-term investments in agricultural productivity. The goal of the program is to break the cycle of poverty and hunger, while building communities' resilience and ability to cope with unexpected shocks ─ including those resulting from conflicts and wars. Recently, the Biden administration announced that FTF will expand to include an additional eight countries.
"Winrock is a proud implementer of the Feed the Future initiative," Sundsmo said. "Working collaboratively with our partners, FTF provides both the resources and the flexibility to adapt to the fluid country contexts that we work in , and to quickly convert project learning and experience into action to protect and improve food security and ensure livelihoods are more resilient."
---