The inaugural Concordia Lexington Summit, held April 7-8 at the University of Kentucky, convened thought leaders to address the future of technology, trade, environmental sustainability and other issues of urgent concern to the U.S. Winrock's Senior Director of Private Sector Engagement Steve Brunn participated in a panel at the summit focused on carbon reduction and removal in the agriculture sector.   
Asked how Winrock supports businesses to reduce emissions, Brunn noted Winrock's long experience and expertise in the field. "First, I should say, we're solution agonistic, meaning that we are leveraging the best available social and physical science to provide recommendations to our clients and for the projects that we implement around the world. Winrock was an innovator in the development of voluntary carbon markets and land use carbon accounting, going back to the mid-1990s." 
Brunn added: "We worked with Microsoft on their 2020 foundational carbon offset strategy. You might ask why I'm bringing up a high-tech company in the context of an agricultural panel. The reason is that Microsoft has … decided to invest in agricultural solutions that will ultimately remove and reduce emissions in agriculture while also producing sustainable livelihoods. We're seeing this from a lot of other technology companies as well; they're are investing a lot in the agriculture sector as part of their offset strategy." 
He also cited Winrock's current work with Nestlé, "the world's largest food company. With Nestlé, we're working both globally and in the U.S. to identify projects that will ultimately reduce and remove emissions from their agricultural supply chains. With Nestlé, as with all of our clients, our objective is not to myopically focus at carbon, but to holistically assess all environmental and social benefits and potential risks."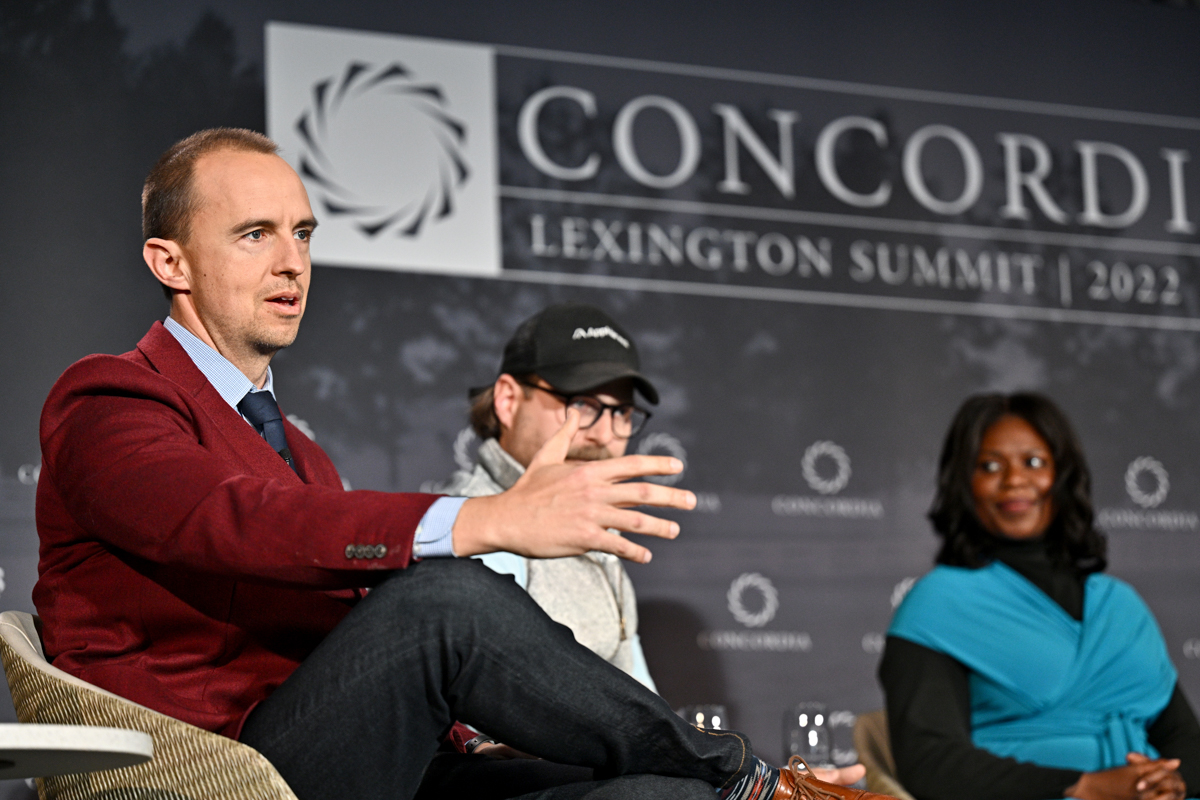 Such co-benefits include improving the water cycle, soil health, and other ecosystem services as well as the economic livelihoods and resilience of farmers, Brunn said. "Winrock considers all relevant attributes so we can ensure that we're maximizing the investments clients are making in their agricultural supply chains."
Winrock is a member of Concordia, a nonprofit dedicated to fostering, elevating, and sustaining cross-sector partnerships for social impact. The organization is best known for its Annual Summit in New York, a global affairs forum coinciding with the annual U.N. General Assembly, aimed at promoting partnerships between governments, businesses, and nonprofits to address the world's most pressing needs.