At the beginning of 2019, Winrock staff from West Africa traveled to the U.S. to discuss the last five years and the next five years of the Farmer-to-Farmer program with other implementing partners. Afterward, everyone on Winrock's F2F team met, some for the first time, in Washington, D.C., to discuss changes and new ideas. One of those team members was Papa D, who was making his first trip outside of Senegal: 
I am pleased to share my amazing and instructive experience in the United States with Winrock International Farmer-to-Farmer program. After my degree in economic planning and organizations management, I had worked with three local NGOs and one private bank between December 2009 and August 2015. Here I learned of the challenges and opportunities of development throughout the country. I joined Winrock International on its F2F program team in September 2015, which was my first experience working for an international organization. After three years working with American volunteers, I was curious to discover how life is in the U.S and what differences there really are. Luckily, I was then given an opportunity by Winrock International to travel to America!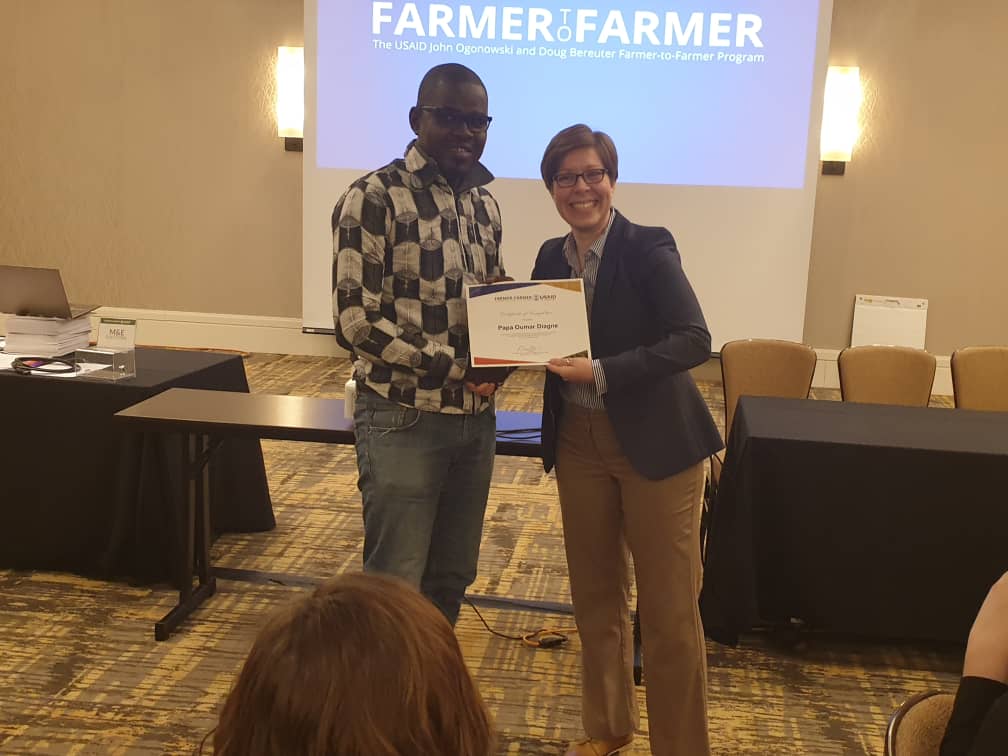 My first experience of the U.S. was in Raleigh, North Carolina, to attend the USAID F2F Program Core Implementer Partners meeting. This was an additional motivation for me to come because I realized I am a member of a big team developing global strategies. My favorite panel was the volunteers' when they discussed challenges and solutions for first-time volunteers. I also visited a farmers market and North Carolina University greenhouses. These activities gave me a better understanding of the American context and will help me better communicate with the volunteers during their assignments.
After Raleigh, I went to Washington D.C., and during the weekend we were able to visit the White House and the African American History Museum. Also, in D.C., I spent two days of training, information exchange, best practices sharing and brainstorming on challenges and targets for the F2F program in the next five years, with Winrock HQ and field staff team from West Africa.
Many thanks to Winrock International and the USAID Farmer to Farmer Program for giving me this opportunity to increase my commitment, have a better understanding of the F2F philosophy and to exchange with worldwide F2F staff. This trip will impact positively my thoughts and understandings about the F2F program.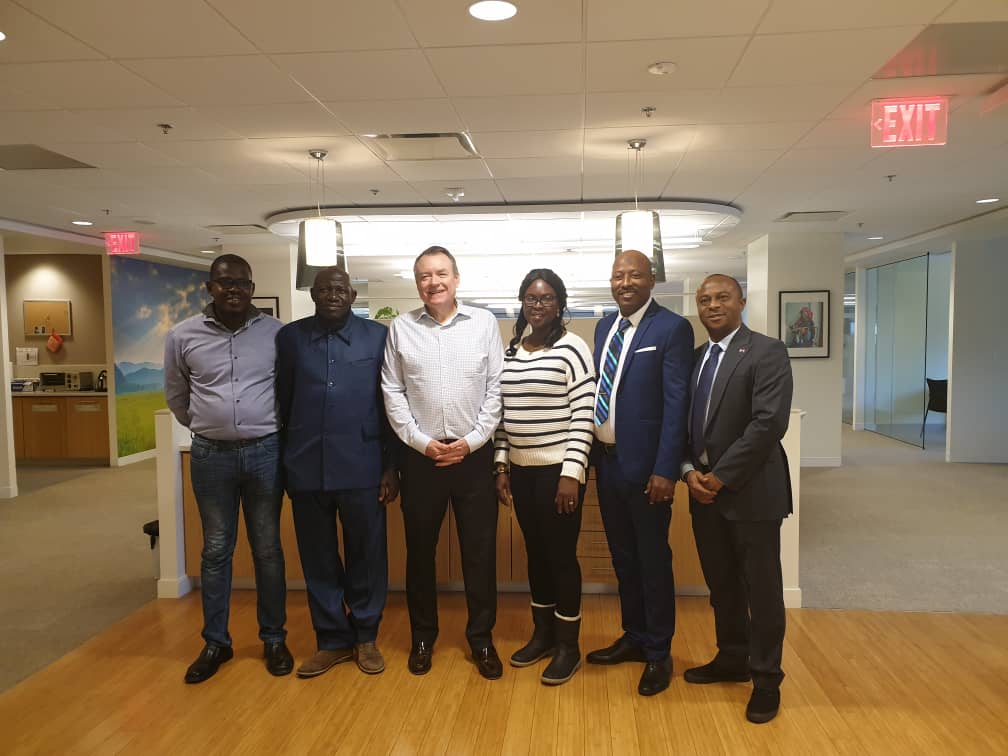 ---
Many staff at HQ were curious about what Papa D did to prepare for his first trip out of Senegal to the United States and many other aspects of his journey. We developed a Q&A and Papa D provided answers below:
What did you do to prepare for your first trip to the USA and the colder temperatures?
I started with going to YouTube and collecting weather information in Raleigh and Washington and advice for colder temperatures. I also use YouTube to collect information related to flights, airport instructions and process and how to pack your bag.
What kinds of things did you pack?
More than five jackets, gloves, hats, Senegalese coffee, tea and sugar.
What did the snow feel like to you when you picked it up?
It feels wonderful and extraordinary for the first time.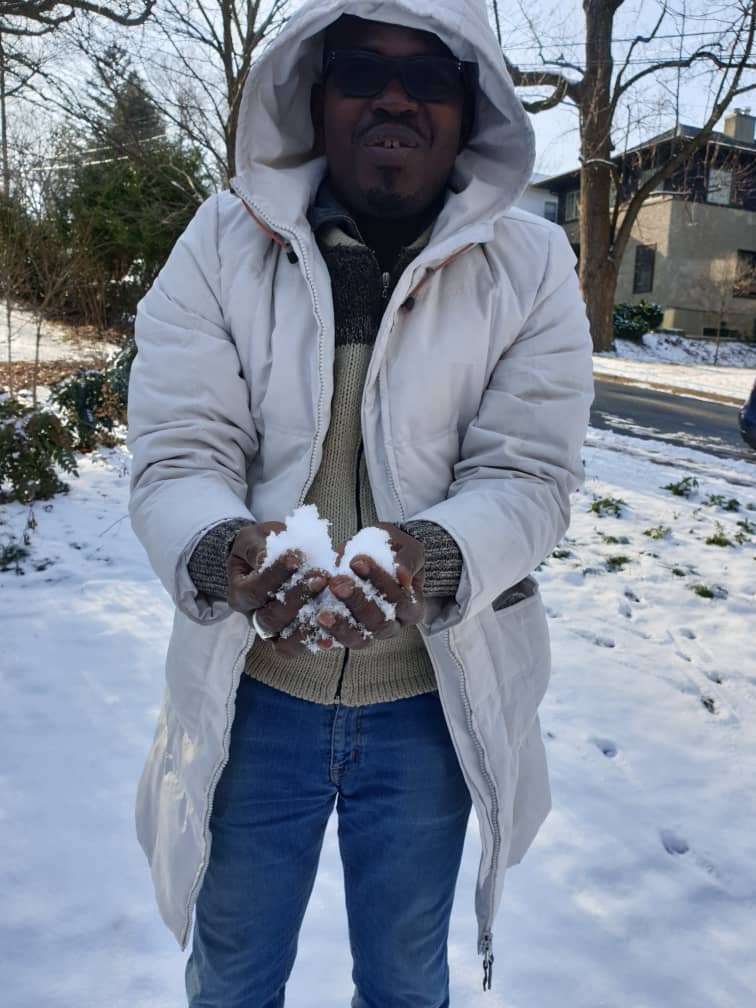 What kinds of things surprised you about America?
Lovely people, transportation services and the environmental aspects. The American sun was not hot; it was as if it was only for light.
What was your favorite things to eat and drink? Why? What did they taste like?
Chicken sandwich and donuts. I have seen them many times in movies and I had to test them. They tasted different from what I am used to but good.
Were there things that you did not like about the USA? What were they? Why/why not?
Security in the airport.
Talk about your other experiences?
My experience of shopping was very impressive, how shops are organized and large, client services quality and various products you can find in the same place. Another thing was automatic payments machines with cash or card. Self Checkout!
Can you discuss your tea parties? Inviting people to share a Senegalese experience with you in America.
Yes, tea parties can be called "Senegal hours." I feel close to my country and it was something I wanted to share with others.
Anything else to share? 
In addition, I learned how things are well organized compare to my country (like the Metro).